Hello! Welcome to my sales page!
I ship from Florida in America, overseas buyers are welcome! All my clothing comes from a smoke environment. I do have a kitten but she s not allowed in my bedroom which is where I store all my clothing. Priority goes to the first buyer who leaves their paypal address. Paypal only please! Shipping is not included in the prices. If for some reason your item is damaged please let me know, I will pay for the item to be shipped back and refund you upon it's retrieval.
I have feedback here
community.livejournal.com/eglfeedback/480705.html




Baby, The Stars Shine Bright Pink Jumperskirt- $100

I am selling my cute pink jumperskirt by Baby the Stars Shine Bright, simply because my tastes are changing. It has super cute daisy lace, a scalloped bottom and adorable pockets! I have worn it about five times but it has been well taken care of. This jumperskirt has no shirring.
Measurements:
34" Bust Max
30" Waist Max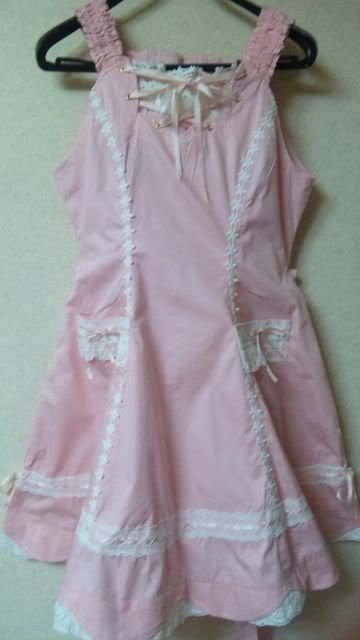 Baby, The Stars Shine Bright Black Jumperskirt- $100

This black jumperskirt is perfect for any gothic lolita. It is simple but very detailed and well constructed. It has non removable waist ties and no shirring. I bought it off of Mbok and wore it only once. I am selling it because it is a little big for me.
Measurements:
Bust: 36" Max
Waist: 33" Max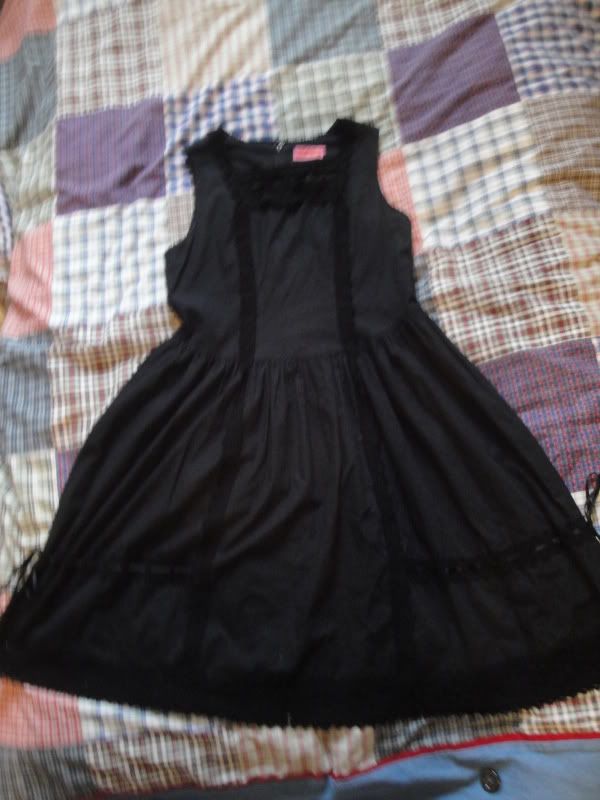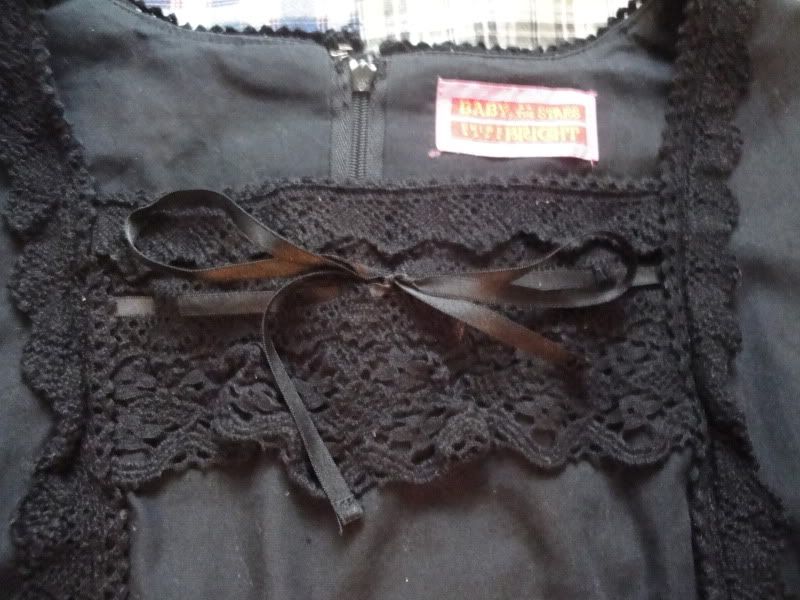 Angelic Pretty Wonder Party Special Set Skirt-SOLD

I am selling my beautiful Wonder Party special set skirt. This skirt has been worn on 3 occasions and is in excellent condition! I am a 29" waist and it fits me well, however it does not have much stretch so I would not recommend it if your waist is larger than 29". This sale includes the detachable bow which can be pinned anywhere or worn as a headbow when attached to a head band.





Thank you, if you have any questions please let me know!