* My feedback is listed here.
* Prices are in USD and don't include shipping. I ship via USPS with Priority shipping.
* I am not liable after the package enters the post office.
* I accept PayPal, prices do not include the pp fee.
* I prefer to ship within the USA.
* No holds or trades. Priority goes to the first person to leave their PayPal
address for item.

Putumayo Lucky Pack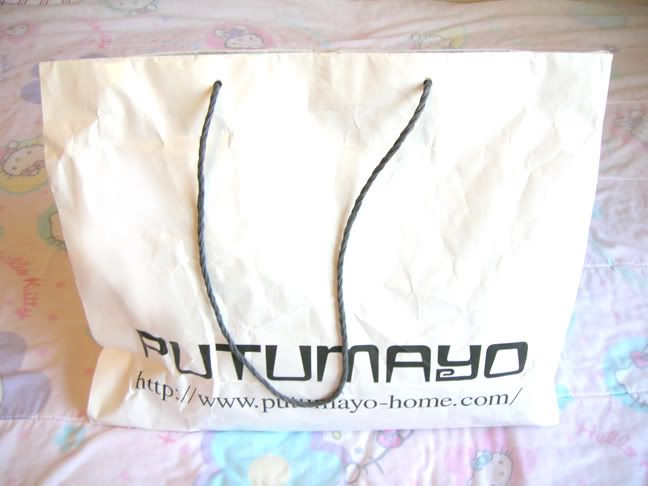 Contains matching cutsew, jacket, skirt, and tie coordinate.
Condition: New with tags.
Size: All items are marked as F Free size.
Price: $240 $192
EDIT: Reduced price by 20% to $192 on 7 June 2011

Angelic Pretty,
BtSSB, Putumayo, and BPN for sale here.