★ I accept Paypal.

★ Shipping not included in prices. $6 within the US, $10 outside of the US. Add $2 for shoes or bags.
★
Priority is given to buyers who are interested in buying multiple items.


★ My egl feedback page is here:
http://community.livejournal.com/eglfeedback/816851.html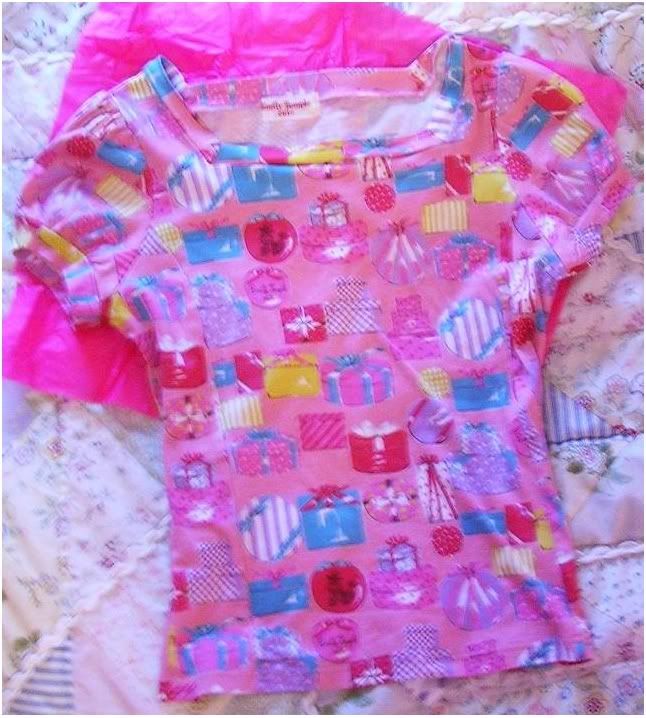 ♥ Present Box Cutsew ♥
by Emily Temple Cute
♥ I am the second owner. It has been worn once by me.
♥ In good condition.
$25 or best offer. *PROCESSING*

♥ Lolita Saddle Shoes ♥
By Urban Outfitters
♥ Size 6.
♥ Worn once for a walk in the woods (where the pic was taken :p)
♥ $25
I adore these, the leather is super soft and they're so super classic--but I never wear them because they're too big for me!
Click to see them worn!
♥ Handmade Blue Icecream Cameo Set ♥
By SickeninglySweet
♥ One size.
♥ Worn a few times but in perfect condition. Earrings have never been worn.
♥ $25 for both.
Durable quality! Lovely details. Smells great. (weird, but true!) So incredibly adorable but I don't wear sweets stuff anymore.


♥ 11" Red Satchel ♥
By The Cambridge Satchel Company
♥ Only worn once. In perfect condition.
My photo: img.pupe.ameba.jp/image/item/l/2n0Mkumb9zYI.jpg
♥ $90
For more information, go here: http://www.cambridgesatchel.co.uk/


♥ Polka Dot Blue Cardigan ♥
By Banana Republic
♥ XS
♥ Worn once by me, I bought it off EGL. The previous owner had worn it once or twice.
♥ $17
Really cute! It has white polka dots on it. My picture does this cardigan little justice!


Thank you!