Hey hey!
Ex-posted from oz_lolita.
I'm selling these items due to buying them and later deciding I didn't really need them~

- I ship from Perth, WA, Australia.
- I will accept PayPal (with an added fee paid by the buyer), or bank deposit (no added fee) within Australia.
- Prices are inclusive of Australian shipping, but not the PP fees.
- If you live in WA, I can meet you somewhere before Tuesday the 7th of June. I'll be departing Australia for Europe on Thursday and won't have time to meet anyone.
- I'll ship items out on Monday the 6th of June due to being very busy tomorrow.
- I have animals. People with allergies beware.
- My feedback is here.
- The only things I will trade for are listed at the bottom of this post.
- Although people within Australia are preferred, I'll definitely ship overseas, please be aware that shipping costs may be expensive, and will vary between countries. All orders to America above 500g will incur a $9 customs fee, paid by the buyer.

a.) F+F high-waisted skirt with corsetting at the front. - $55AUD w/ included shipping OBO.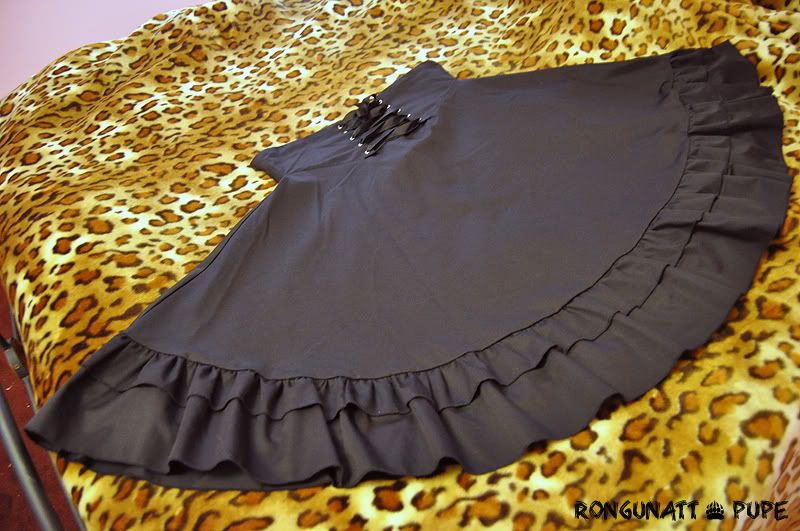 Fully lined high-waisted skirt with front corsetting and invisible zip at the back.
The reason I'm selling this is because the seller exaggerated the measurements quite a bit.
She said it'd fit ~90cm waist, but it's super tight on me at 86cm. I'd say it'd fit a waist ~83cm and below. Can fit smaller due to front corsetting. I'd say the min. is maybe 75cm.
Super cute and would go well with a super lacey Meta blouse to make a goth lolita outfit. That was my plan, anyway, haha. Please ask for more photos + proof.

b.) Valleygirl rocking horse unicorn long necklace. - it's a bit pointless sending this off by itself (unless you really want it) so I'll add it for one of the above orders for an extra $3.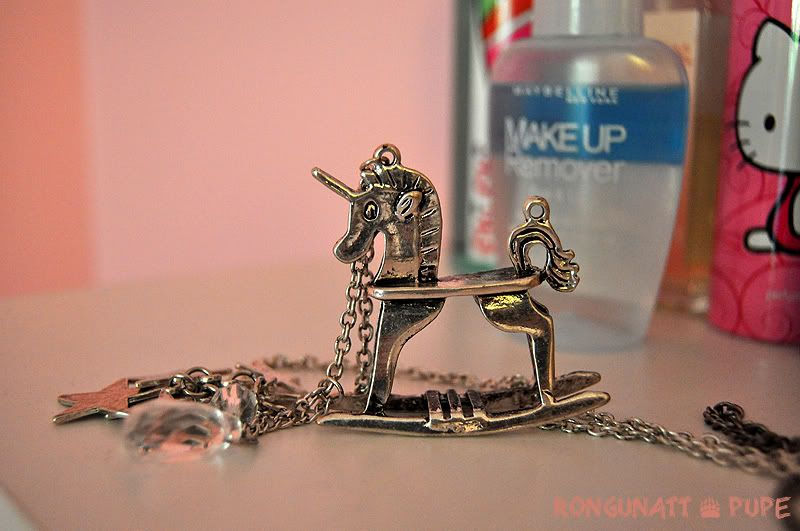 I originally bought this on sale for $4, but I just have no use for it. It's a bit too cutesy for my likes. I'm not sure whether or not they still sell these in store, but I'm selling my almost brand new one for $1 less.

Trades:

- Fruits Parlour red headbow (replica or real, idc).
- Loliable bags. I'd really love to find any Qutieland ones in black, white or red, or even blackxwhite.
- Red or black shoes (not Bodyline, sorry) size 9AU. If they're Rocking Horse shoes, I'll consider Bodyline, I just really want a pair.
- Branded haircombs (red, black or white).
- If you think I'd like anything else that's not listed, feel free to have a go. (:

Thanks!