Information:
-Here's my EGL Feedback link: eglfeedback.livejournal.com/1006034.html
-I will consider trades.
-I reserve the right to decline a trade for any reason.
-I ship from the US and my next shipping day is: Saturday, April 16, 2011.
-I own a cat, but I try to keep her away from my wardrobe, so if you have cat allergies keep this in mind.
-I live in a smoke-free environment.
-First to leave their PayPal address gets the item.
-Shipping is not included in the listed prices.

My proof: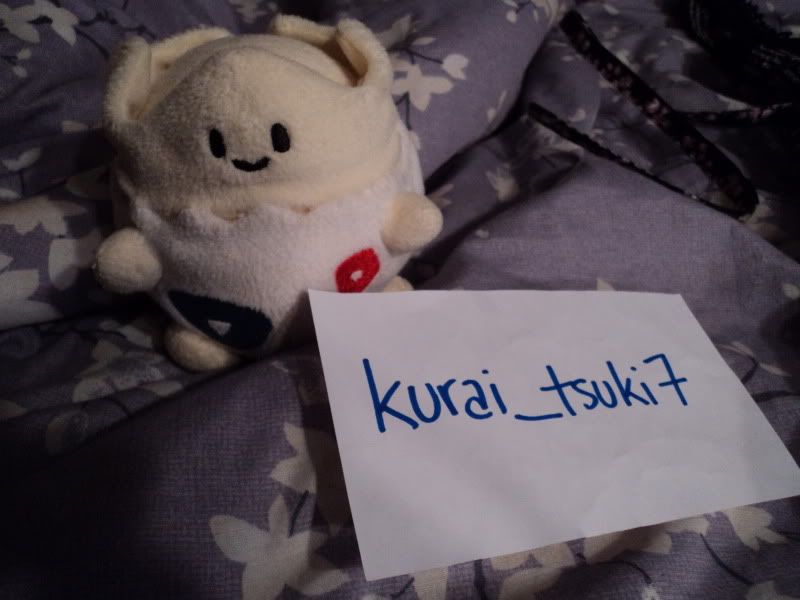 BTSSB Floral Babydoll JSK - $130
SOLD!

I don't know what the official measurements are and I have not been able to find a stock picture, but the front and the back have partial shirring that is VERY stretchy. I was able to fit it around my 42-43" bust, but it was pretty tight and unattractive. I would not recommend this dress if you have a bust size similar to mine or larger. I also would not recommend it for someone with a larger cup size. I wear a D cup and I think that even if I was able to shrink my bust size without losing cup size, the JSK would not look right, but I can't say for certain. Just keep that in mind.

I bought it from a user here on the comm sales. The previous owner wore it once, and I only tried it on a few brief times. It is lined and there are no defects that I am aware of.




Lining and Tag
Tag close-up
Bodice Detail
Back Shirring
Back
Print Detail

Bodyline Strawberry Yukata Wa Lolita - $40
Size M
Official Measurements:
Dress Length - 87 cm
Sleeve Length - 77 cm
Bust - 96 cm
Corset Waist - 60-82 cm
Width - 12 cm

I bought this used from someone here on the comm. I only tired the yukata part on momentarily. I am selling it because, while I can fit into the yukata part, the belt does not fit me at all what-so-ever. I was going to make my own, but as much as I love the print, I just don't think it's my style anymore. I believe the previous owner only wore it once or twice. There are no visible defects or stains on it. This colorway is sold out on the Bodyline website.

Stock Image: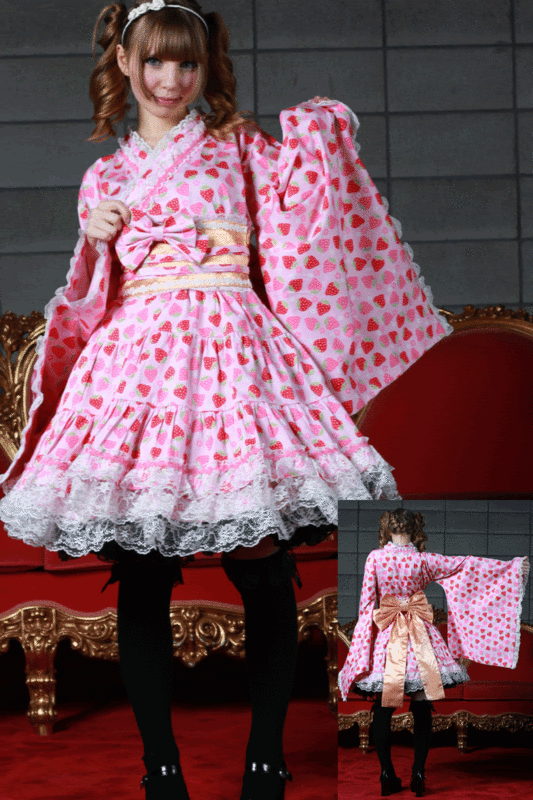 My Images:
Proof and Tag
Full shot
Obi Belt and Bow

Let me know if you have any questions and thanks for looking! :D