- I ship from Perth, Australia.
- I normally ship within 1-2 days of payment received.
- Domestically I ship via normal post, ask for added extra express.
- Internationally, after the parcel leaves my hands I take no responsibility for it. Ask if you want registered post for an extra fee.
- I have pets, so be warned if you're allergic.
- My feedback is here.
- No trades at the moment, I need money for other things I want.
- Prices are in AUD.
- My leopard print blanket will be my proof!
- Just to make it clear: the AP cardigan comes with free shipping (but not PP fees) within Australia, other items will be charged shipping and PP fees. This is due to me not paying for shipping for the cardigan in the first place, it seems only fair that I don't charge the next owner a shipping fee.

1.) Angelic Pretty Fancy Melody cardigan - $75AUD + PP fees + shipping (internationally) OBO. Free pair of Baby socks with purchase!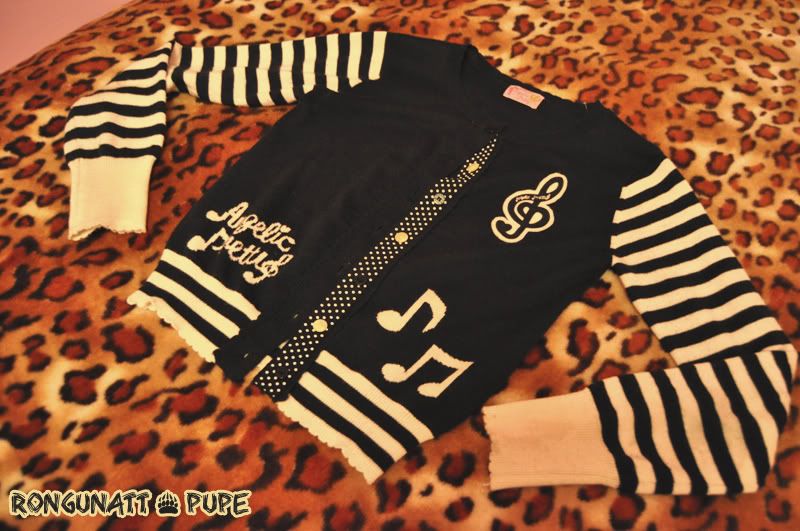 I bought this off a friend a couple of weeks ago as my motivation piece to losing weight, but since then things have come up that I really want, so I want to sell this to buy something that'll fit sooner.
I am a 39" bust and 34" waist and although I can do up the buttons, it doesn't look right. I'd suggest this for someone with a 36" bust or smaller, and 30" waist or smaller, for a good look. If you have long arms, I wouldn't suggest it. My friend had a few problems with it (hence she sold it). Ask for more photos.

SOLD2.) BtSSB black bunny hoodie w/ detacheable sleeves. $45AUD + PP fees + shipping (internationally) OBO.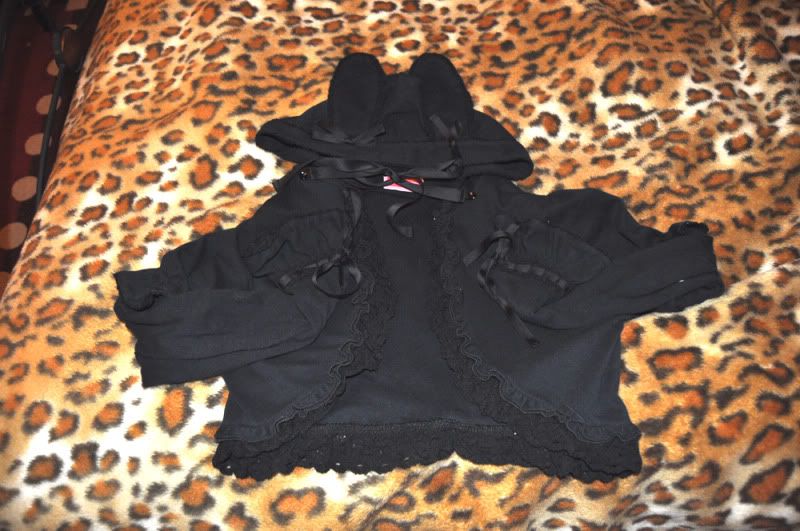 The hoodie isn't faded, I just put up the brightness in Photoshop to show the details since it was dark when I took the photo. Also, the white fur is from my faux fur muffler in my wardrobe.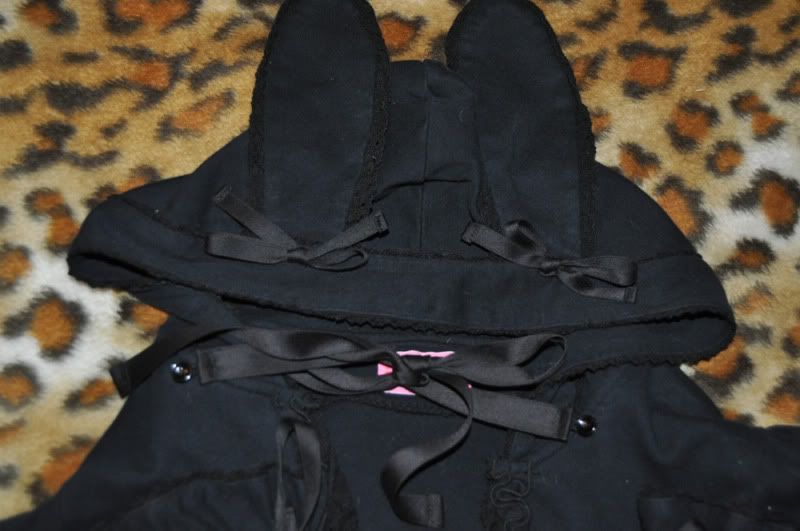 I am selling this because I don't fancy the detacheable sleeved cardigans anymore. I really have my heart set out on the non-removeable sleeved ones.
This fits my measurements, but for best fit I'd suggest someone a couple of " less than me.
Can be short sleeved or long sleeved due to the removeable sleeves, and the ribbons on the ears can be tied up. Has a hook and eye at the bustle. The eye fell off, but has now been restored. Good condition for the 1-2 years I've owned it!


SOLD3.) SWIMMER cupcake earmuffs. - $10AUD + PP fees + shipping (internationally) OBO.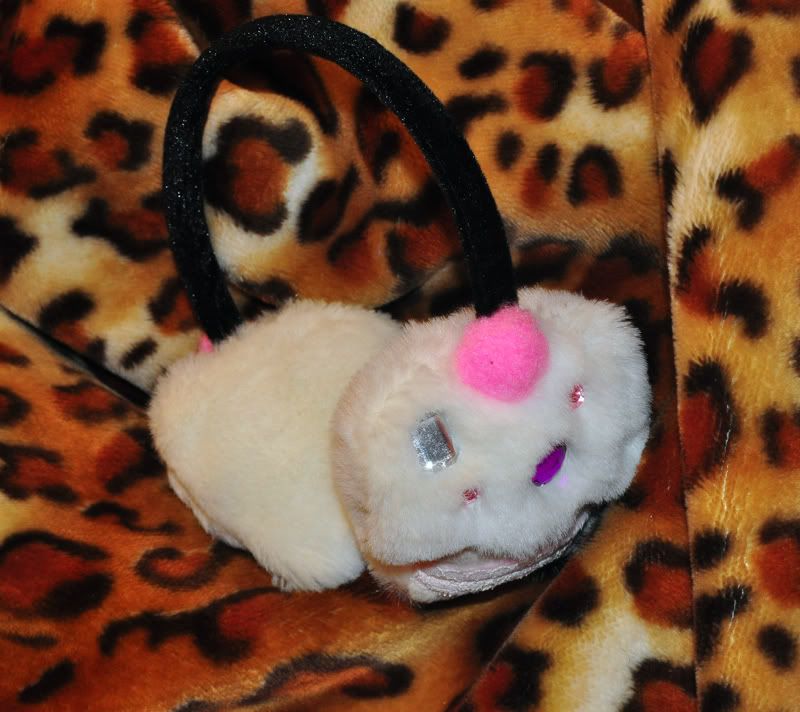 I've been trying to sell these for ages. I just don't have a use for them anymore. I thought they were cute, but never actually worn them out. Perfect for sweet, fairy kei and other bright coloured fashions. Very warm and cozy!



Thank you!