I have feedback, of course! http://eglfeedback.livejournal.com/593169.html

So I have this Victorian Maiden jumperskirt I bought from mBok. It's quite beautiful, but I can't shake the nagging feeling that the color doesn't suit me... so I'd like to trade it for something which does! Preferably before Tuesday, when I head home from college, as I would rather send it off than pack it.

I've never worn it outside. I don't know how much the previous owner wore it, but it's in flawless condition as far as I can tell, and a perfect summer dress!

Measurements:
Bust 88 cm
Waist 69 cm




Front view. The skirt has two drawstrings in front and two in back, with a built-in layer of ruffles, which will allow you to arrange the bustle to suit your mood.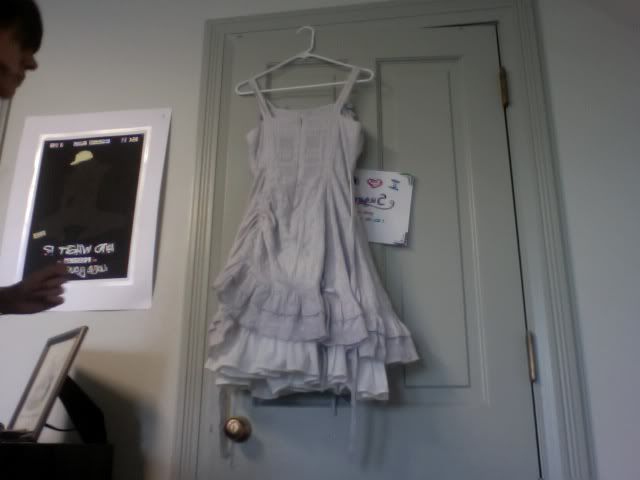 Back. There are waist ties kind of dangling there. (You might have been distracted by my nose peeking in there. These are the dangers of using a webcam to take these photos, but my camera's out of commission, so...)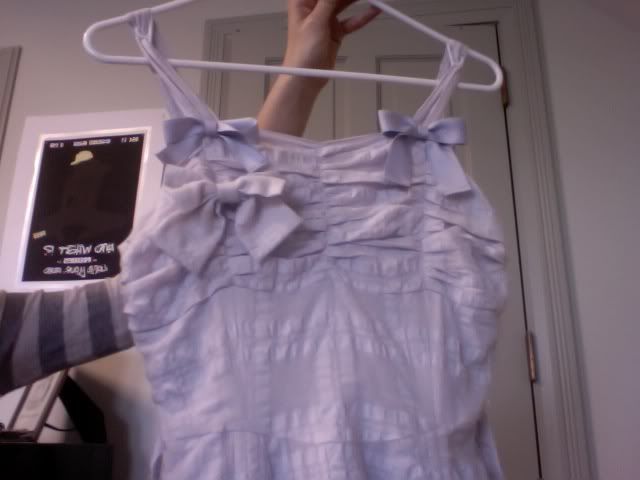 Bodice. There are detachable bows and a cool waffly texture to the fabric. Very light and airy.



Worn by me!

As to my own tastes... I vary. I love BABY's older prints and most of the classic/elegant gothic brands in general, but tell me what you got! I tend to fit into most brand and will look at most anything. If no one offers a trade that I like, I'll consider a direct sale.

I think that's it! Thank you for reading. :] Have a good day!