Hey there, thanks for checking out my sale!

Information
-I am in the United States. I only accept Paypal as payment.
-Trades are considered for anything on my "want to buy" list.
-Shipping is not included in price - please ask.
-Offers are considered, however, the first person to offer full price will get priority.
-First to leave paypal (if offering full price) gets the item.
-I am in a non-smoking house. I have a cat who is kept far from all my clothes.
-My feedback is here.

Direct Sales


Alice and the Pirates Vampire Requiem JSK in Red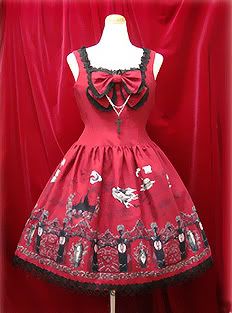 Proof Pic
From the second release. I am the second owner. No flaws.
$450, or best offer

Please note - I am within Hello Lace's measurements for this JSK, and it does not fit my bust. However I have a very smalll ribcage and a large bust compared to it - it is probably more shape than size for me.

Bodyline long-sleeve blouse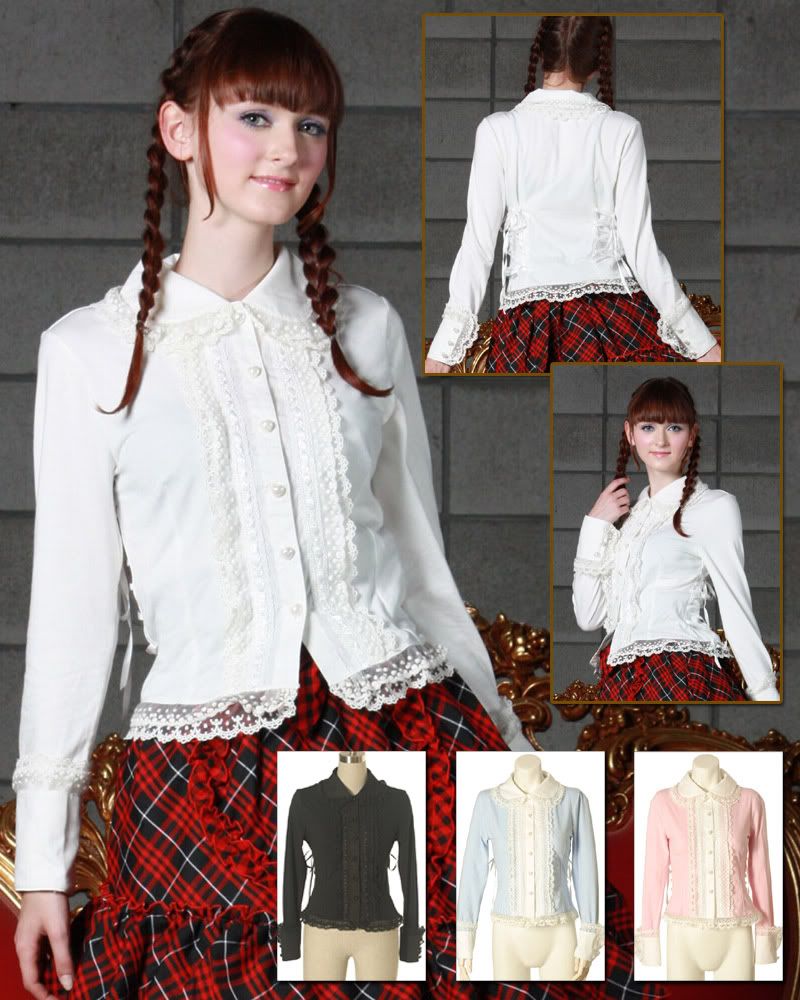 Proof pic

I am the second owner. No flaws. Asking $30, or best offer.

Measurements from Bodyline:
Length 50cm
Bust 88cm
Shoulder length 37cm
Sleeve length 58cm

I'd say it can go up to a 92 cm bust myself, but I wouldn't recommend it for a waist smaller than 68 cm.


Westmend JSK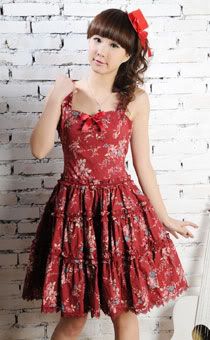 Proof Pic

I am the second owner, however, the JSK still has tags.
I would not recommend this for anyone with more than an 86 cm bust and 68-70 cm waist.

Asking $70, or best offer.

Metamorphose White High-neck Blouse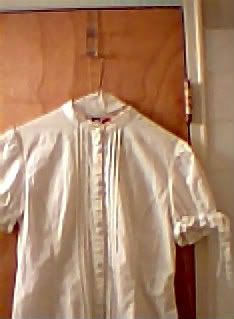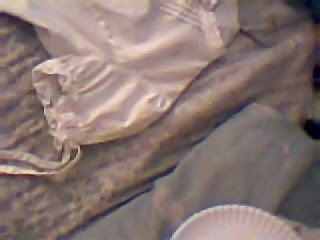 I am the second owner. No flaws.



Asking $40, or best offer.

The waist is quite forgiving - I'd say up to 80 cm would fit due to the shirring, and there are waist ties as well. However, I would not recommend for busty girls. A max of about 86 cm is all you're getting without gapping.


Want to Buy/Trade
I'm looking to buy the Alice and the Pirates Vampire Requiem corset skirt. Any colorway. I will also consider other skirts as trades or partial trades for any of the above items.

I'm also interested in blouses and cutsews in black or white that will fit an 88 cm bust and 66 cm waist. Please, no Peter Pan collars.

Thanks for looking!