Basics:
-I ship from Baltimore, MD, USA
-Paypal only please.
-Prices include Paypal fees, but not shipping.
-Everything will be shipped by or on Monday, May 30th.
-I would prefer not to hold items, as I am trying to sell these things before moving apartments.
-I have 2 cats, so there are errant hairs floating around my home, but I will thoroughly lint roll and clean items before shipping.
-My measurements are bust 40, waist 32.

Here is my feedback:
EGL: http://eglfeedback.livejournal.com/1231439.html
eBay: http://myworld.ebay.com/raevyne13


1. Tarina Tarantino Hello Kitty Baroque Cameo necklace.

In perfect condition, worn once or twice.
Has a very long chain, and the pendant is large, about 3 in by 2 1/2 inches.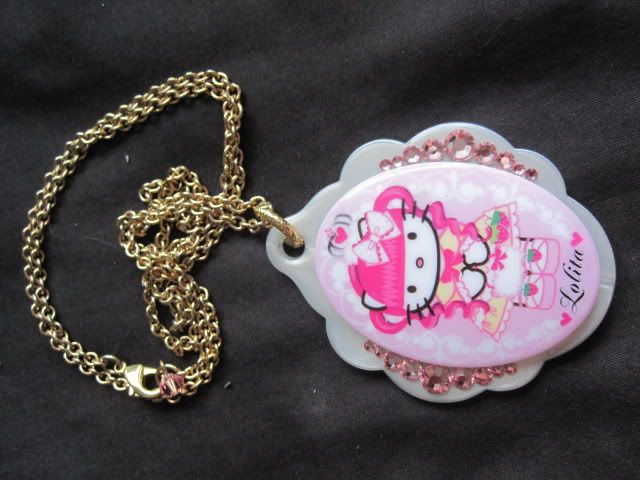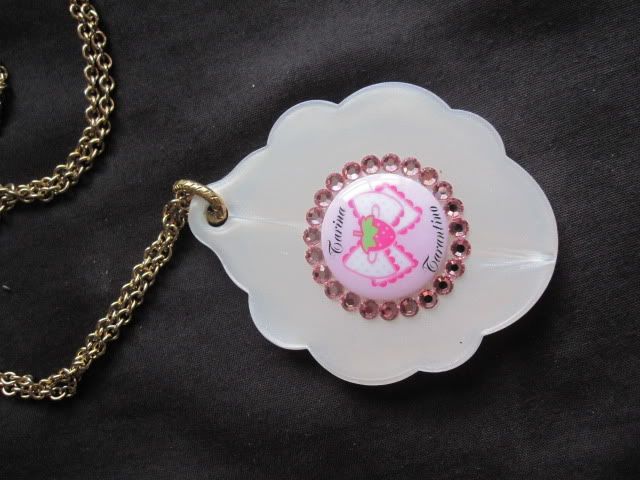 $50, free shipping.


2. F+F Black Velvet Highwaisted Overskirt

Worn once, in perfect condition.
Waist max 32"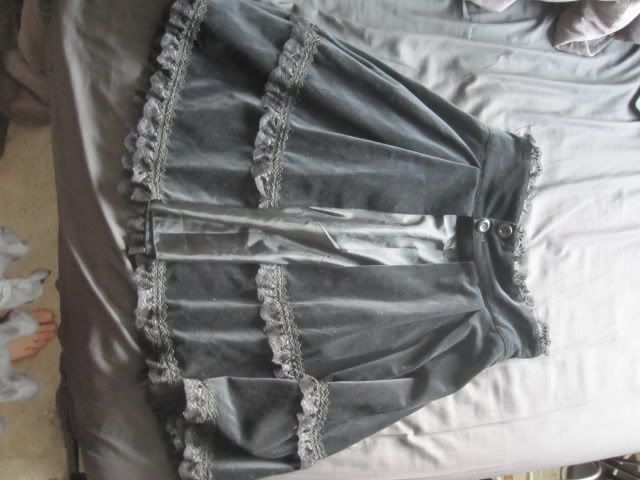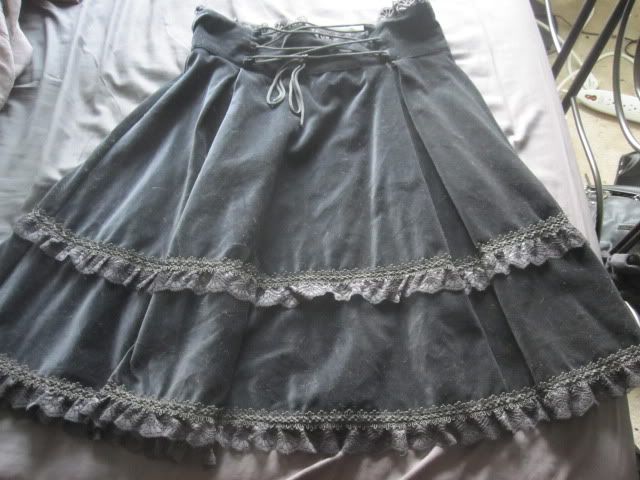 $40 USD + Shipping


3. Gloomth "Ghost" Highwaisted 2 layer skirt.

Worn once, in perfect condition, but it has been dyed. When it arrived, it was a much different color than the stock photo, almost white rather than dark grey, so I dyed it lavender.
2 layers, one of flocked velvet damask pattern, one of cotton poplin.
Waist: 36", sits more on the hips than the natural waist.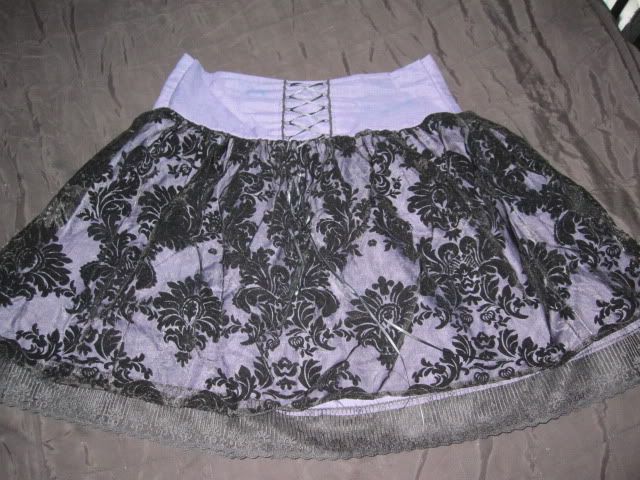 $30 + Shipping


4. Gloomth "Mon Chou" long bloomers.

Only tried on, never worn.
Hips: 38" max, I would not suggest pushing it any higher for the sake of comfort and movement.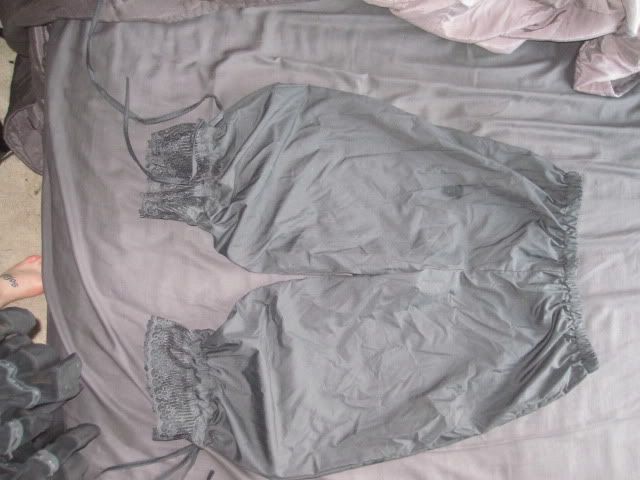 $20 + Shipping


5. Chicstar Pirate/Victorian Jacket

Never worn, only tried on. Has been dyed. Was originally bright red, now it is burgundy.
Fits a variety of sizes, due to adjustable belt.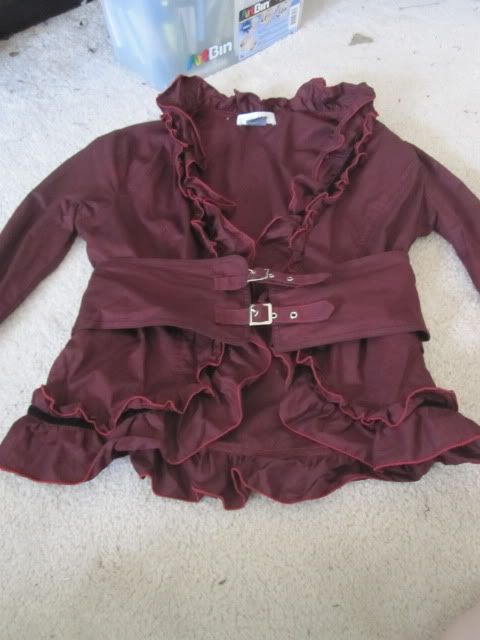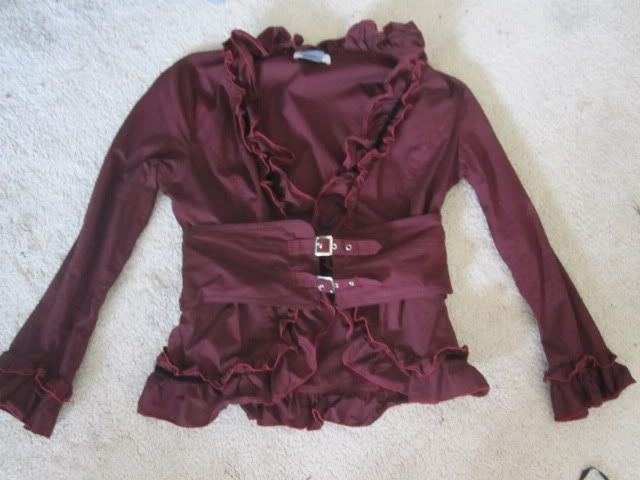 $20 + Shipping


DAMAGED ITEMS~

6. F+F Tiered Ruffle Skirt.

Missing bow, and there is a raw edge on the uppermost ruffle inside the skirt. Cannot be seen from the outside.
Waist 32" max.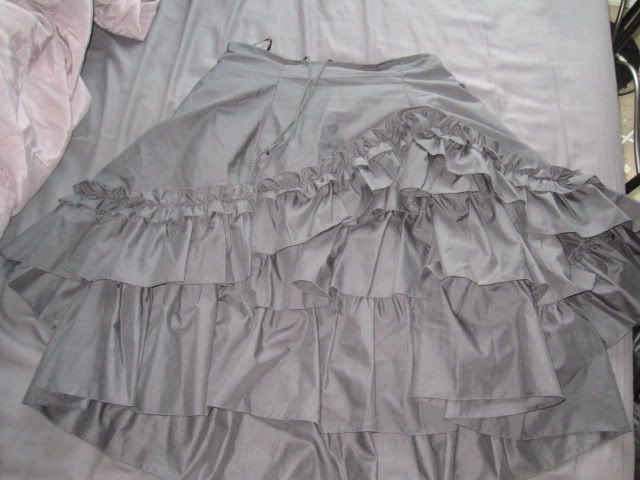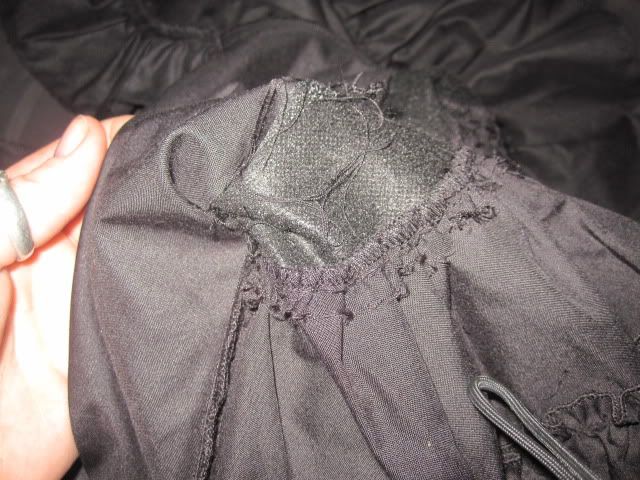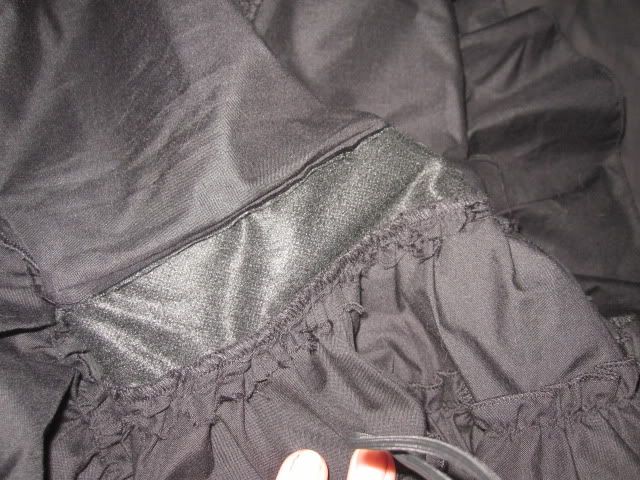 7. White Bodyline Blouse

Some small strains (pics below), Waist ties removed.
Size 2L.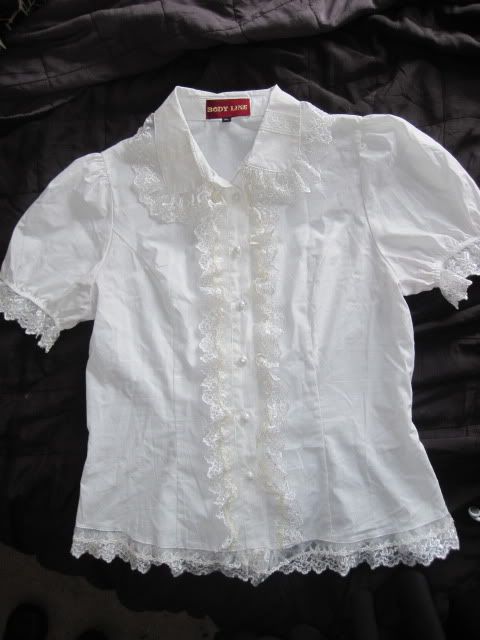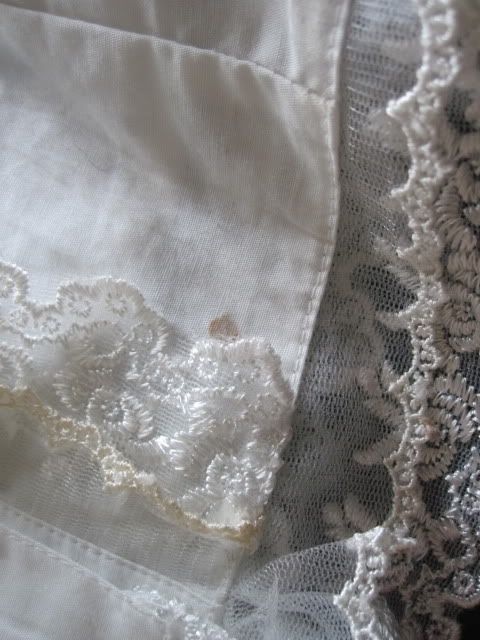 Bottom front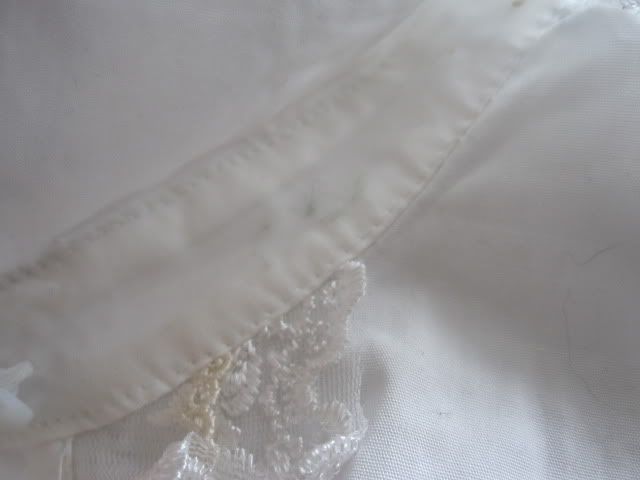 Back of collar

$10 + Shipping


8. Bodyline Heart Buckle Shoes

Creases in front, some scuffs on the side.
Size 25.0, about a US 8 1/2




The white on the toes in this photo isn't damage, it's actually my reflection xD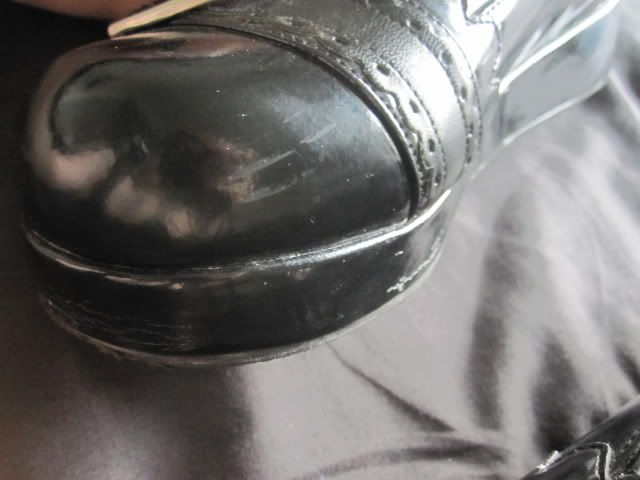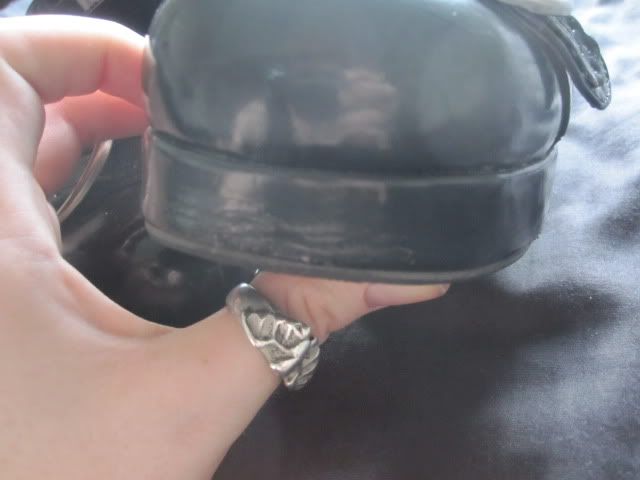 $10 + Shipping

9. Demonia Bat Buckle Mary Jane flats.

Scuffed fronts, some creases from wear.
US size 10.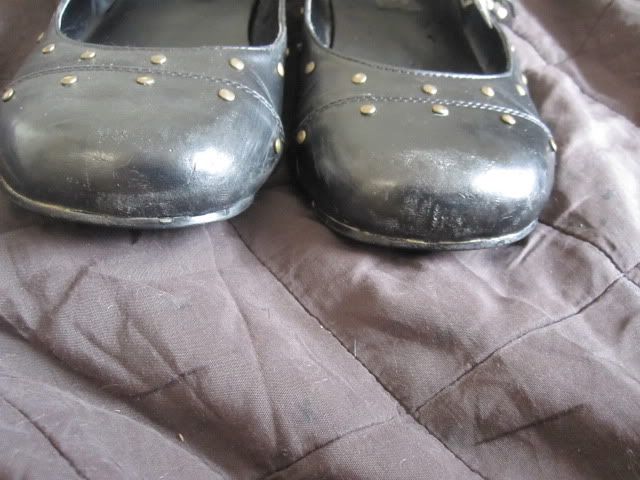 $10 + Shipping