Terms of sale:
PRICES LISTED IN USD

If you are interested please leave a comment below. Priority will be to the first person to leave their paypal address, or whoever checks out via etsy first.

I will consider offers so if the price isn't right, try to negotiate!

I ship first class or priority in the US with tracking, and 1st class international unless requested otherwise. MY SHIPPING DAYS ARE FRIDAY AND MONDAY!

Smoke and pet free home!

68+ and 1 neutral on EGL feedback
On EGLFeedback
100% + on ebay (as a buyer mostly)
100% + on Etsy

Non-Etsy Items... Please Comment Below to purchase!

Ivory Masquerade Theater JSK New Without tags (SOLD)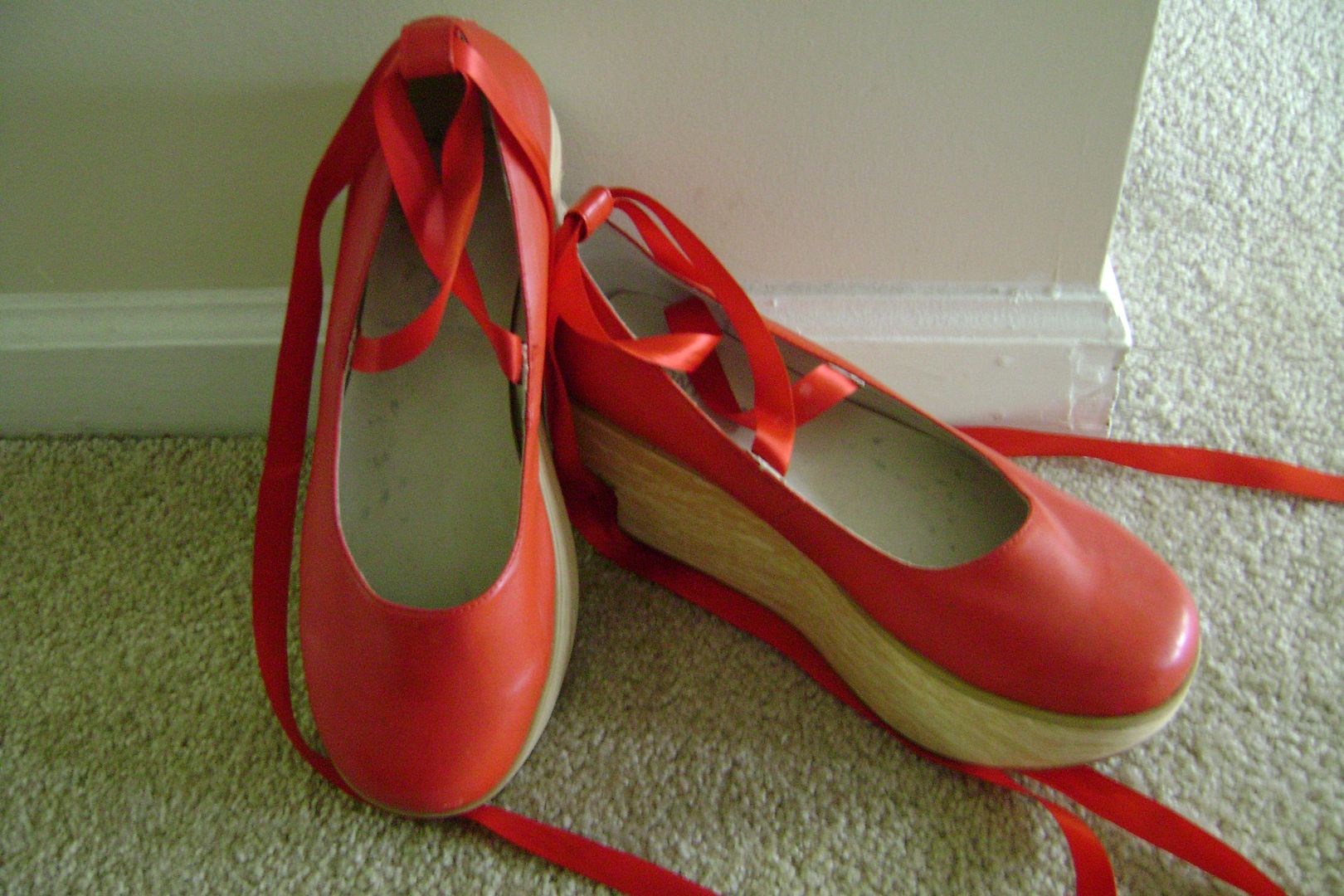 Montreal RHS size 25.5
Asking Price 30.00 + shipping
Purchased off of here, the straps were super damaged so i removed them and used super strong craft glue to put in some ribbon straps. I've worn them about 2 times out of the house. Some small damage on the back as pictured.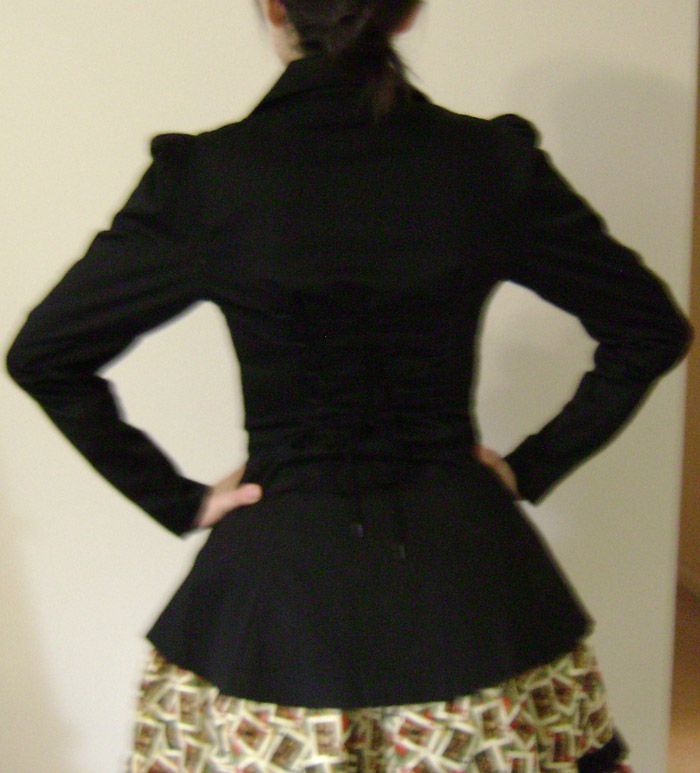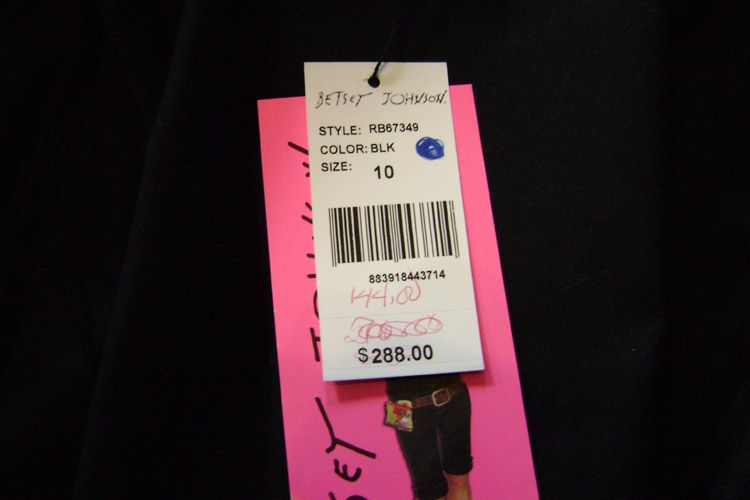 Betsey Johnson Jacket NWT
Asking Price 100.00 + shipping
Super impulse buy here... It was on sale and i thought i liked it well enough to overlook the fact that it is 2 sizes too big. Anyways, i'm over the magic of the moment and am trying to get a few $$ back, I've taken an additional 44.00 off the marked down price. It is a US size 10 and has a corset back. Max measurements below, will reduce about 4" for the bust and waist

Shoulders seam to seam- 14.5"
Sleeves- 27"
Bust- 37"
Waist-32"




F21 Regimental Stripe Jacket
Asking Price 20.00 + shipping
Have had this for a while, but I've only worn it twice. It is too short in the sleeve for me, but is super cute and sits right at the waist so it looks good with loli :D. Colours are grey, black and dark pink almost red.

Shoulder seam to seam- 14.25"
Bust-36"
Waist-31"
Sleeve-23.5"




Bodyline Cut-sew Blouse
Asking price 30.00 + shipping
(still available on the website here for more info)
Selling for a friend. No flaws. I think it just didn't fit her well and she didn't realize it was knit material. It is off white, and has side corseting as well as being nice and stretchy.

Shoulder seam to seam- 15.5"
Bust- 32-36"
Waist- 25"-30"
Sleeve- 23.25"




Cream Offbrand Blouse
Asking price 10.00 + shipping
I got this for myself a while ago, but I have lost some weight and it is just huge on me now. It looks good under JSKs!

Shoulder seam to seam- 15.5"
Max Bust- 40"
Max Waist- 42"
Sleeve- 25"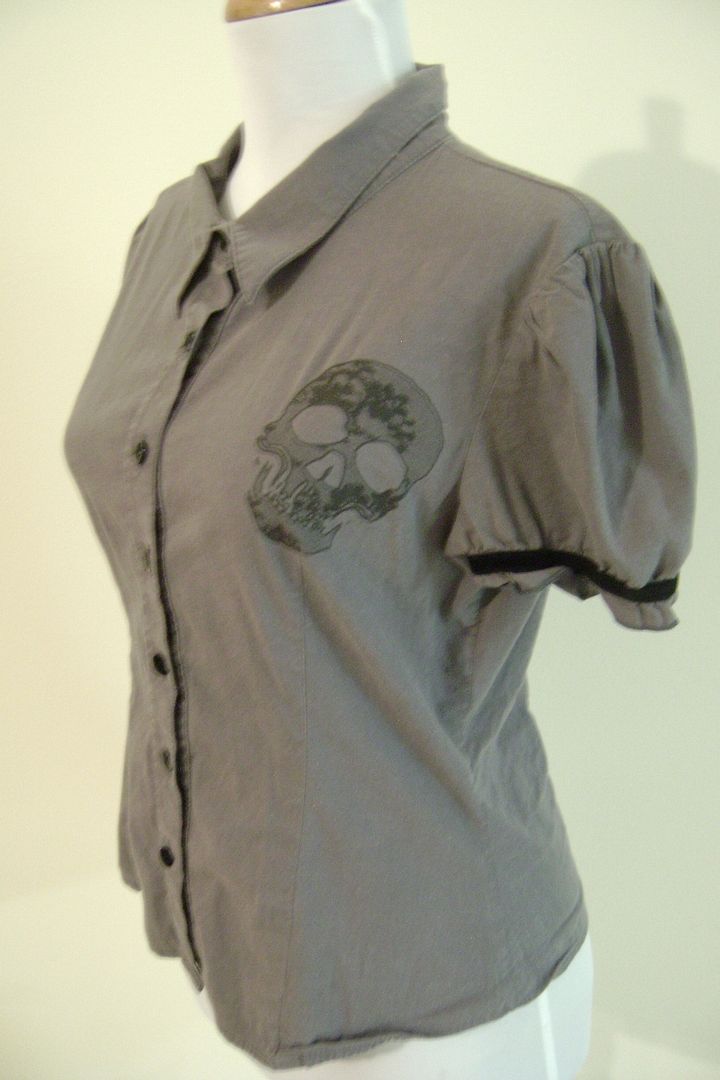 Lip Service Skull Blouse (SOLD)


ETSY ITEMS Purchase here by commenting, or directly thru etsy! prices for flat rate shipping ONLY are available via etsy, for first class or express please comment here.




Mint Julep Dress 2 103.30
For more info- http://www.etsy.com/listing/74642433/mint-julep-dress-version-2



Striped bloomers 25.00
for more info- http://www.etsy.com/listing/68473645/black-and-white-stripe-bloomers




White on Cream skirt 41.50
for more info- http://www.etsy.com/listing/68609797/white-on-cream-skirt




Tick-Tock O'Clock Skirt 56.95
for more info- http://www.etsy.com/listing/69032123/tick-tock-o-clock-skirt




Lavender Debbie Skirt 46.65
for more info- http://www.etsy.com/listing/63212150/debbie-skirt-lavender-and-cream




Batty OP
for more info- http://www.etsy.com/listing/73112889/batty-op

Check Underbust JSK 93.00 80.00


Click for details

Grey and White Taffeta OP 87.85:


Click for more details

Regimental Stripe Skirt 51.80:


Click for more details

Riding High Western Skirt 56.95 51.80:


Click for more details
Pink x White Bow 15.00:

click for more details!
More items in my shop!!!
MISCY.ETSY.COM