46+ positive, no negative or neutral
- I take paypal only
- Prices are in USD
- All items come from a smoke-free and pet-free home
- Shipping is included for USA residents and I am happy to combine shipping; international, please inquire.
- I am not responsible for any damages taken place during shipping or fees from customs.
- Items will be shipped out as soon as possible (usually 2-4 days - I do not ship on weekends/holidays), and you will be notified when I do.
- I will describe each item's condition the best I can, and I am happy to take more photos upon request. :)
----------------------------------


GothicLolitaWigs two tone wig - $43

SOLD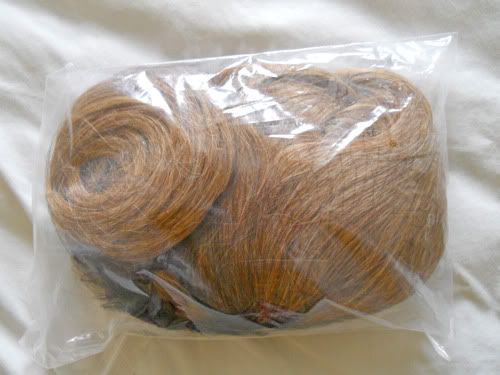 Colour: Chocolate/latte
Condition: Brand new; still in packaging
I apparently have a problem with buying wigs and then never wearing them haha. ;;;
----------------------
Coconuts heart belt - $10
SOLD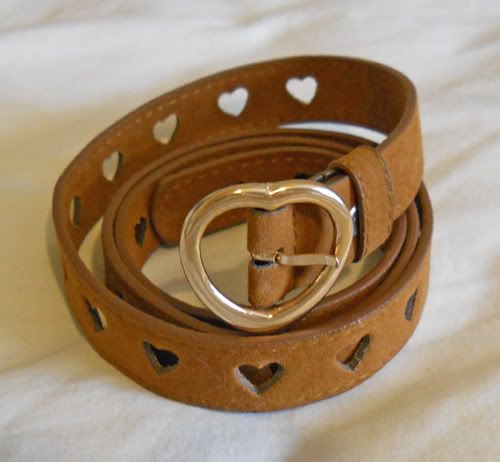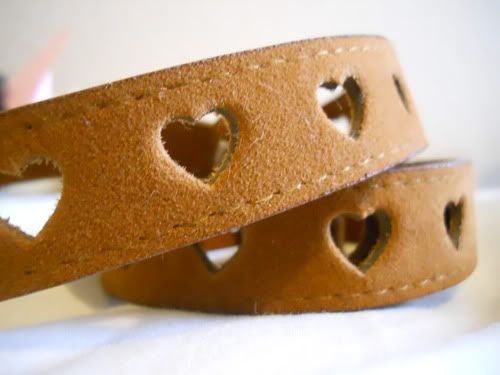 Colour: brown/dark tan-ish
Size: Up to 38"
Condition: Brand new, never worn
----------------------------


Innocent World 'Party Rose' scrunchie - $10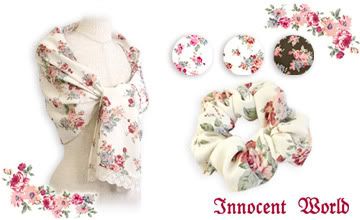 Colour: white/offwhite
Condition: New, never worn
Given during IW's '2010 Christmas Fair' if you spent over a certain amount.
---------------------------------------


Gabalnara hair bun - $16

SOLD




Colour: 'natural brown' - It's a really really dark brown.
Condition: Brand new, never worn. Taken out of its packaging for photos.
-------------------------------------



SWIMMER fuzzy bow earmuffs - $35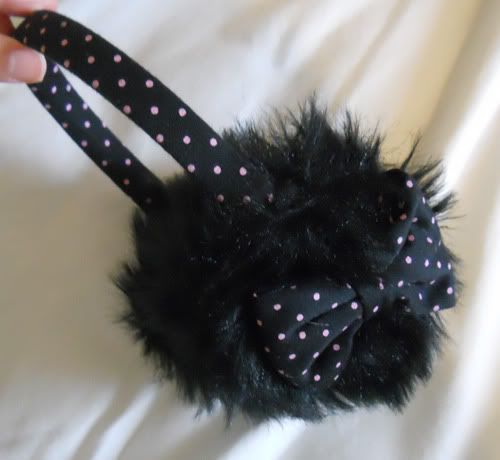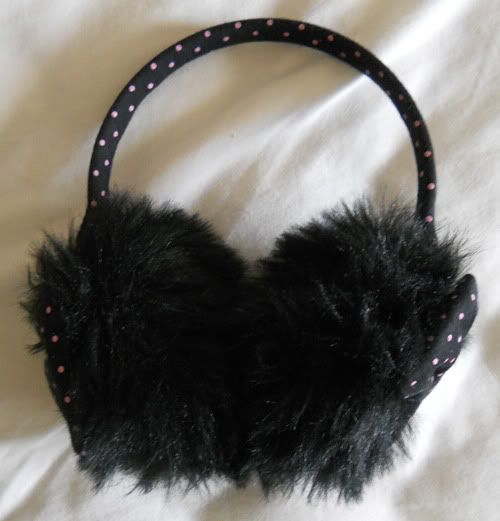 Colour: blackxpink
Condition: Like new. Only worn once.
----------------------------------



'ABC Book' Japanese Fashion Illustrations - $20 each, obo


Done for one of my class finals. These are the ORIGINALS, not prints or copies. Drawn to look like a children's ABC book.
All were done with coloured pencil, ink, white acrylic, and tea on 8x10" illustration board. (superthick; almost like cardboard thickness) They have been sprayed with a thin coat of matte fixative spray to help prevent against smudging. The illustrations themselves range about 6"-6.5" in height. There is about a 1cm boarder from the edge.
As with most traditional stuff, there are a few nuisances. (small stray marks, slight pen blotting, smudging, paper not cut quite even, etc)

Please note that the originals look better than these photos. It's very hard for my camera and scanner to capture traditional media without desaturating/darking/blurring/etc them. I've done my best to edit them to look as close as possible to the originals, but. they're still pretty far from the real thing. xc

1. L is for Lolita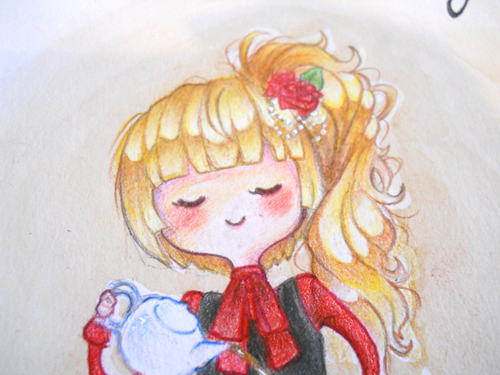 ------------------
2. M is for Mori Girl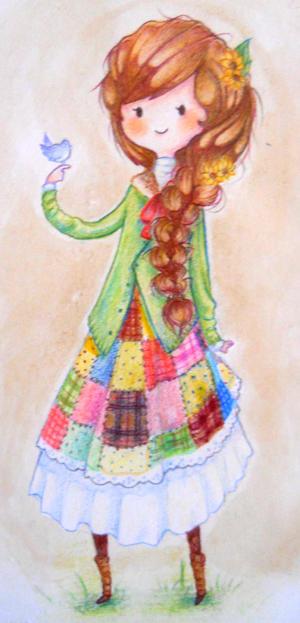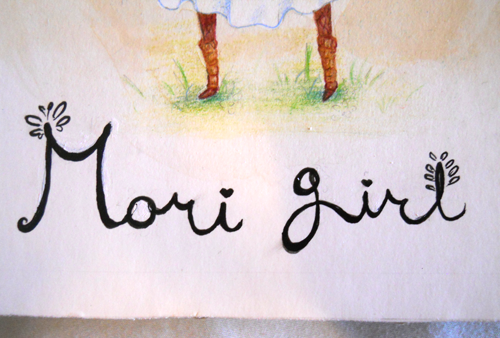 ----------
3. F is for Fairy Kei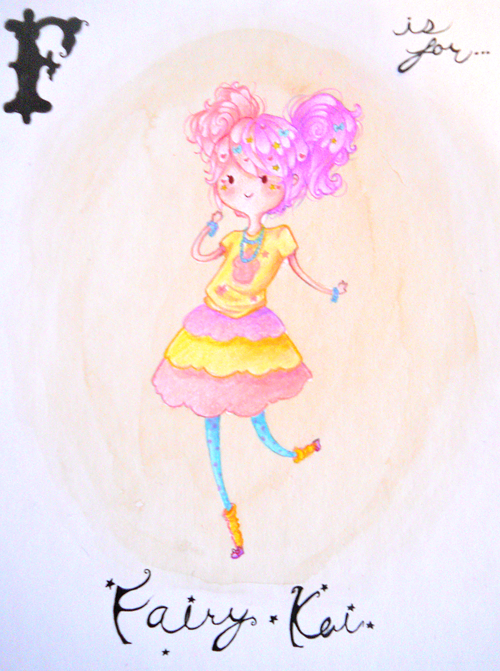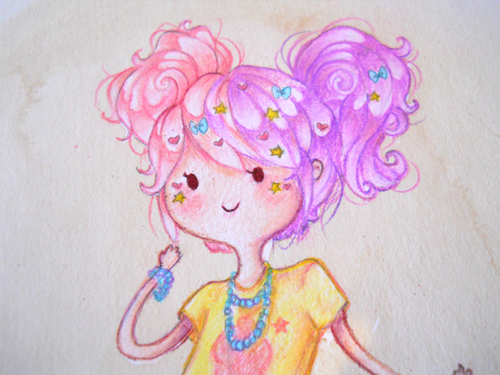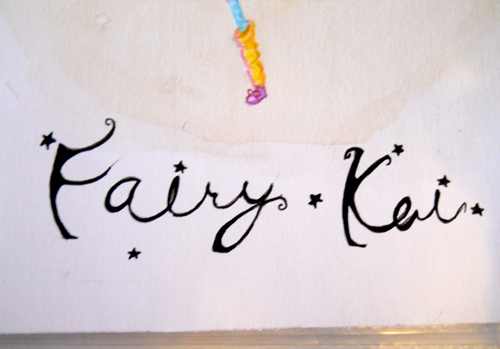 I also have 'Ganguro' and 'Natural Kei', but I haven't gotten around to photographing them, but if you think you'd be interested in those, please let me know and I'll try to get some photos.
I'm also willing to take on commissions in this style for around the same price. Please PM me for details.

If you have any questions, please ask, thank you!