Hi everyone! Welcome to my sales! Here is my feedback:

eglfeedback.livejournal.com/672116.html


Terms of sale:

Paypal only
US buyers preferred, international shipping please ask for a quote.
First to leave Paypal is first in line
I always insure my packages, but if you would like a cheaper option, please let me know. If my quote is too high, I will refund the difference
Once the package leaves the post office its out of my hands!
Shipping is NOT included in price.
Prices are negotiable! Just ask! :)
My POP is the plethora of bags on a bed with no sheets (cool, right?)


DS/DT:

I am accepting trade offers, but I need the money right now, so someone willing to pay outright over trading will take over the place in line. I realize this can be frustrating, but those are my terms.

Things Im interested in:

...Anything! Gothic to sweet, Im pretty open. Right now Id really like more socks and JSKs.

The sales:

Meta LP Sheer Blouse:

Condition: NWT
Price: SOLD




Bodyline Cherry Skirt:

Condition: NWT
Price: $20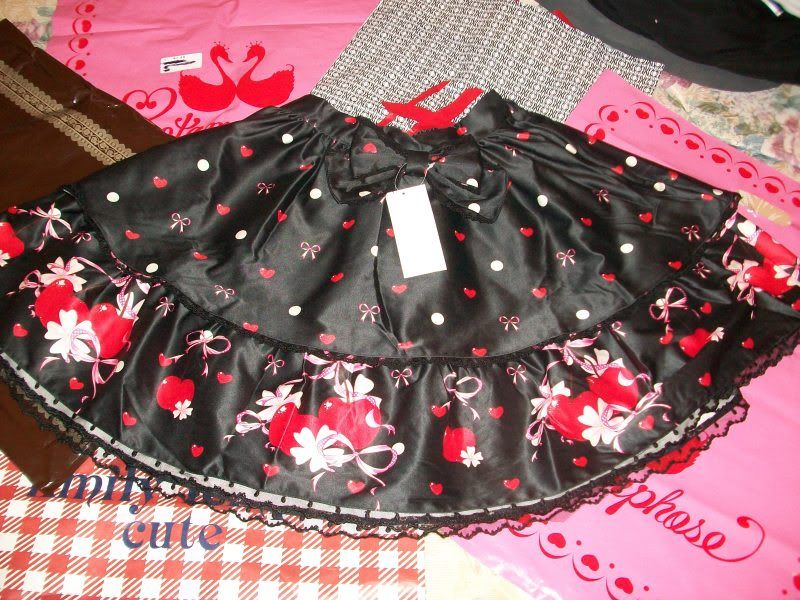 (Picture above taken WITH flash)

BTSSB Blouse:

Condition: Fair
Price: $20 USD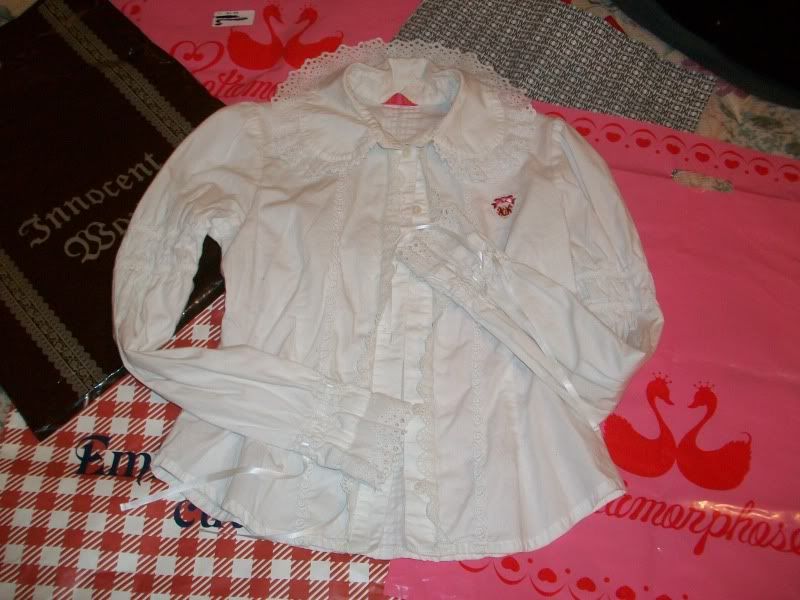 This blouse has a few issues... There are no stains, rips, or tears, however two buttons are missing and Ive lost them. The top most button and the button at the bust are both gone. This could still be really cute under a JSK, or if someone wanted to replace the buttons. I realize its a hassle, hence the low price.

BTSSB Pink Cutsew:

Condition: Like New
Price: SOLD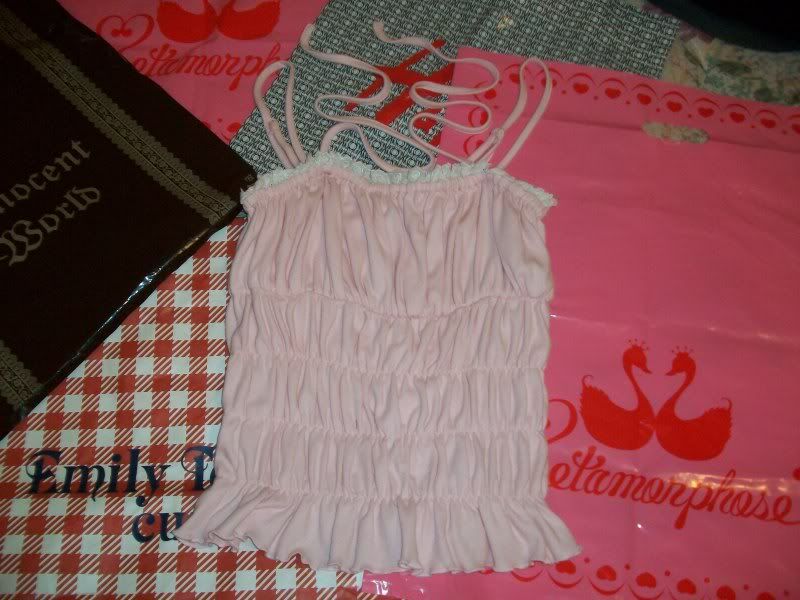 Happy Garden REPLICA:

Condition: Feels worn, like new
Price: $65 USD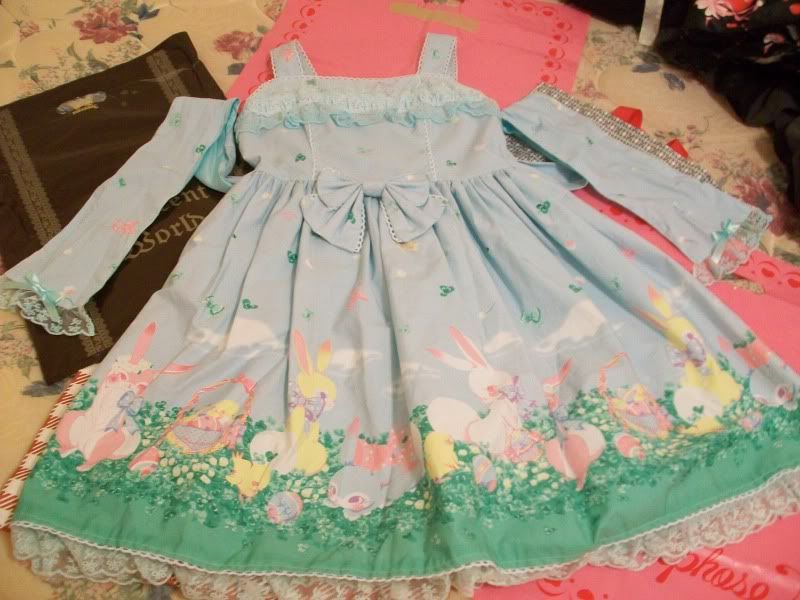 I paid around $70 for this and only wore it to a photoshoot, Id like to make back at least a little of what I paid.

Bodyline Seperate Set:

Conditon: Like new
Price: $30

Caplet: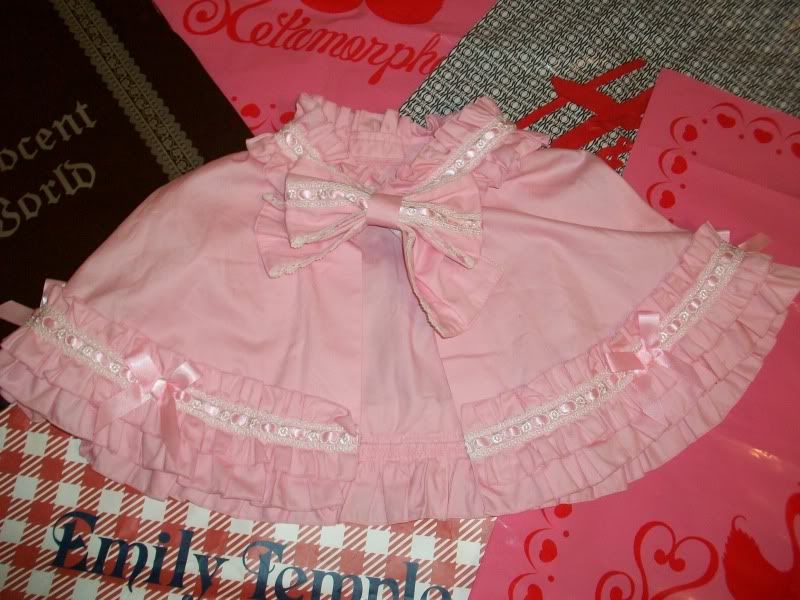 OP: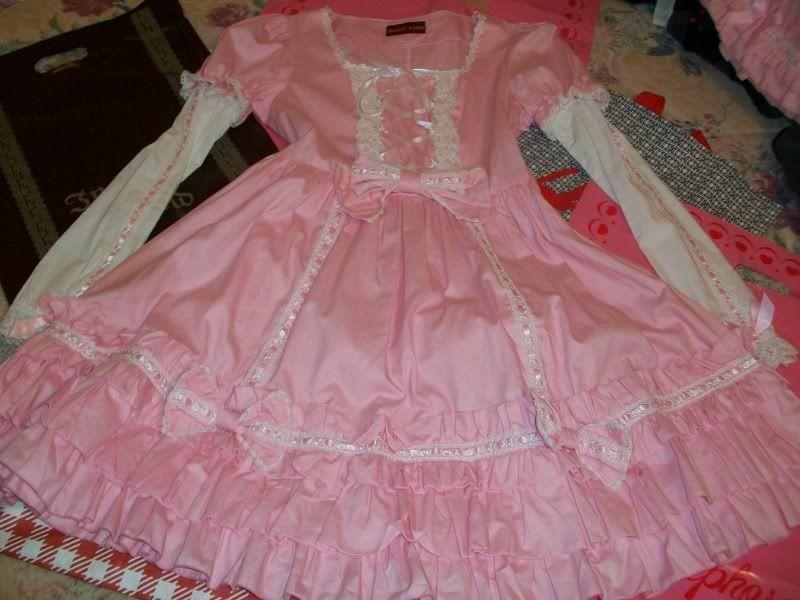 Not on the site anymore!

Bodyline OP:

Condition: Like new, feels worn
Price: $80 USD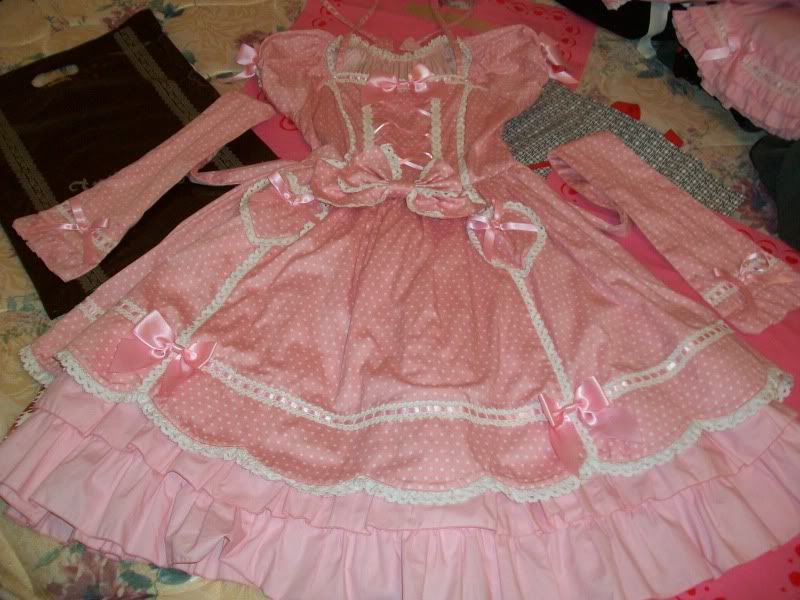 Bodice detai: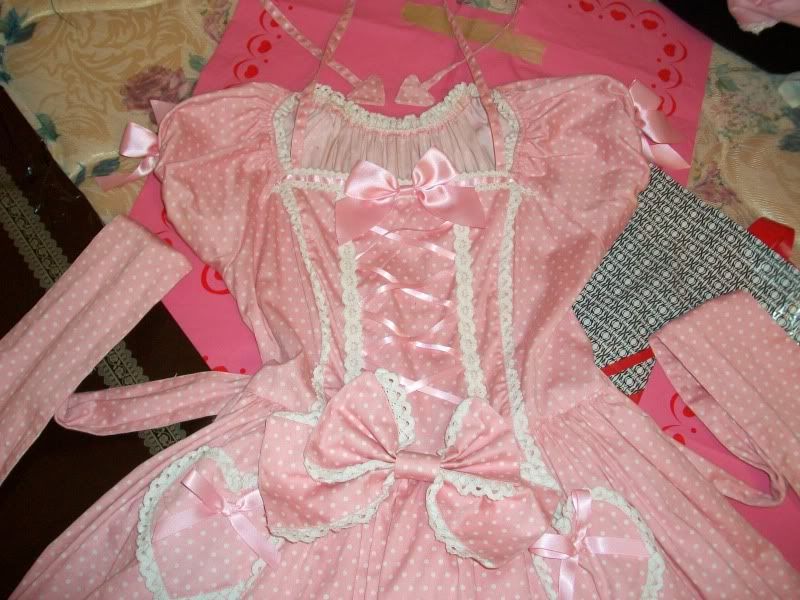 Thanks for looking!