- I ship from Australia.
- I have pets at home, though they're not in contact with my clothing, some fur may be attracted, so please beware.
- I would really prefer to trade these items, but I MAY consider selling. See details below.
- My feedback page is here.
- For my complete list of wanted items, please refer to my Journal entry here.

The reason I am wanting to trade the below items is because I simply don't find myself flattering in fully shirred dresses. As much as I love these pieces, I just don't think they compliment me. I also have another fully shirred JSK on the way, and it's just too much.



a.) Moi-Meme-Moitie black JSK.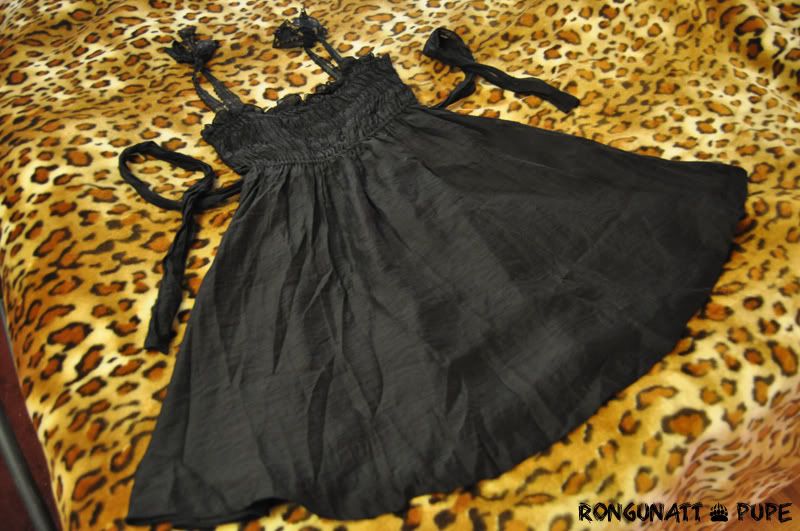 Condition: Just bought from another seller. Flawless! I've worn it once outside, tried on another.
Trade for: I would love to trade for other MmM partially shirred JSK/OPs or other MmM items. Will also look for anything black/white/red from Meta, Baby or Angelic Pretty. Please also see my complete wishlist for anything you might have that I will want!
Size: Pretty much "free size". Can stretch pretty far since it's fully shirred.
Price if no trades: Offers above $150USD before shipping, please.


b.) BtSSB "Baby's Secret Cake Factory" blackxwhite JSK.




Condition: Beautiful condition. I've only tried this on once.
Trade for: I would love, love, LOVE to trade for another print(I'm not sure if you'd call this a print.. whatever it is!) that isn't fully shirred and can fit a 86cm waist and 99cm bust. As much as I hate the look of me in fully shirred items, I don't want to let this go. It's just too gorgeous.
I'll also consider trading for the other items on my wishlist.
Price if no trades: I really don't want to sell this, but please feel free to make me reasonable offers via PM if you really want this.
Size: Again, pretty much free size. Can stretch pretty high due to the fully shirred top.

Other photos will be provided on request.





Thank you, and I hope you can help me with my quest! :D