AUCTION TIME HAS CHANGED TO 10:00 AM (TIME IN SEOUL, KOREA), WHICH SHOULD BE 6:00 PM PST.


PLEASE READ THE FOLLOWING
-Feedback: http://community.livejournal.com/eglfeedback/183713.html

-THE AUCTION WILL END AROUND MAY 23th, 6:00 PM PACIFIC STANDARD TIME. I don't have a reliable access to the internet so it might end later. Bidding ends when I comment to the last bidder saying they are the winner. If the ending time has passed and you don't see a comment from me saying that the auction ended, feel free to bid if you want.

-ITEMS WILL ALWAYS BE SHIPPED ON A SATURDAY. Please pay within 2 days from the day I comment on the winning bidder's bid saying that the auction has ended. If you cannot pay within 2 days, PLEASE DO NOT BID; it can lead to neutral/negative feedback. I understand things may happen but if you can't have money to spare even after an emergency, please do not bid.

-IF YOU BID, PLEASE BE READY TO PAY. If, for whatever reason, the winning bidder backs down, the item automatically goes to the second highest bidder and so forth. If you have bid and cannot pay, PLEASE KNOW THAT I WILL LEAVE NEUTRAL/NEGATIVE feedback.

-Payment plans are accepted and I will hold onto items for some time. ALL PAYMENT PLANS AND HOLDS REQUIRE A DEPOSIT. If the item's price exceeds $200, I expect a $200 deposit. If you want to work out a payment plan before bidding, feel free to PM me.

-I NEED THESE ITEMS GONE. If the auction has ended and the item you are interested in is still available, PM me about it with your offer. DO NOT OFFER ME A PRICE THAT INCLUDES FEES AND SHIPPING.

-If you want to bid privately, please create a sock account and PM me using the account you usually use for transactions on egl_comm_sales telling me your sock account. Please PM me your feedback page as well.

-***IMPORTANT*** When bidding, PLEASE PUT YOUR BID UNDER THE COMMENT THAT HAS THE TITLE OF THE ITEM. If another person is bidding, PLEASE BID BY REPLYING TO THE COMMENT THAT THE PREVIOUS BIDDER POSTED. My post may be moderated so please refrain your bids until you see my comments.

-All prices are in USD.

-TRADES > BIDS

-There are three ways you can pay for shipping.
-$15 flat rate for domestic. Domestic = USA ONLY. Price may go up depending on how many items you buy.
-$30 AIRMAIL / $50 EMS flat rate for Europe/other North American countries
-$40 AIRMAIL / $60 EMS flat rate for Australia
-International buyers: PLEASE STATE IF YOU WANT AIRMAIL OR EMS IN YOUR BID.
-If shipping costs are lower than the flat rate prices I am listing, I will refund you ASAP. If prices are higher than what I expected, please be ready to compensate ASAP.
-PLEASE CLARIFY IF YOU WANT TRACKING AND/OR INSURANCE.

-Feel free to ask questions (click "reply" to the comment that says "Questions, comments, etc") PLEASE DO NOT COMMENT OR ASK QUESTIONS IF YOU ARE NOT SERIOUS ABOUT BUYING.

-No refunds and returns.

-Have your PM setting on so that we can communicate about shipping and invoicing.

-You will have to pay the extra "handling fees". International: 6% / Domestic: 5%. This can be waived if you pay as a gift payment on Paypal or if you pay by money order or cash; please know the consequences of paying for the item through these methods. Handling fees usually cover fees that come with receiving money and time/money that it takes to go to the post office.

-I only accept Paypal, money orders, and concealed cash. I prefer Paypal because it's safe.

-Minimum bid increment: 1 USD
---
PUNK LOLITA GOODIE BAG 1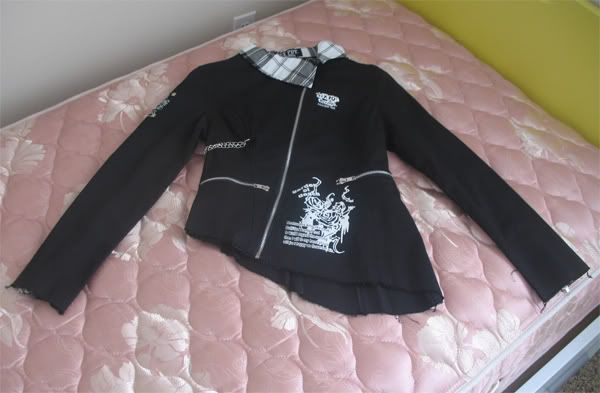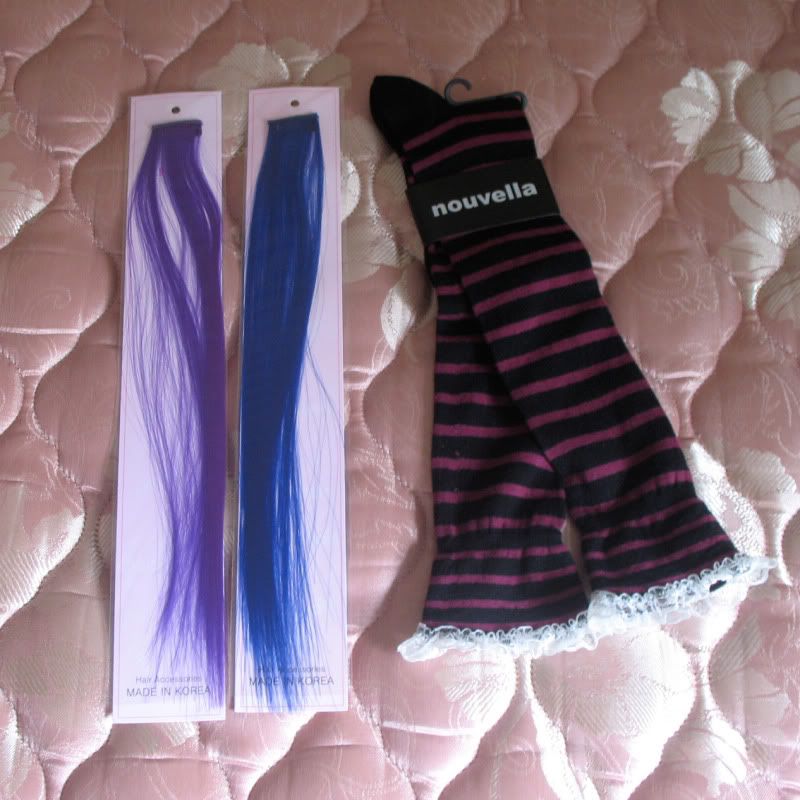 -Replica Sexpot jacket: Shoulder-to-shoulder: 36 cm / Bust/Waist: 34 cm / Average length: 57 cm
-Purple synthetic hair extension, blue synthetic hair extension (Not heat resistant. To make it look like new after wearing, brush it to get rid of tangles and then heat up your straightener to the LOWEST setting (just make it warm to the touch) and quickly straighten the extension. DO NOT keep your straightener in the same place for over a second. A quick downward motion should do the trick.)
-Striped knee-highs

STARTING PRICE: $1
---
SWEET LOLITA GOODIE BAG 2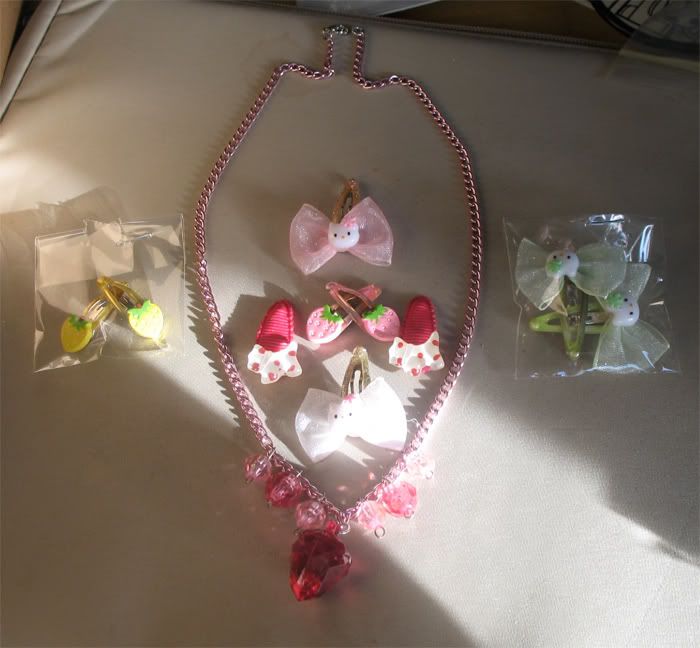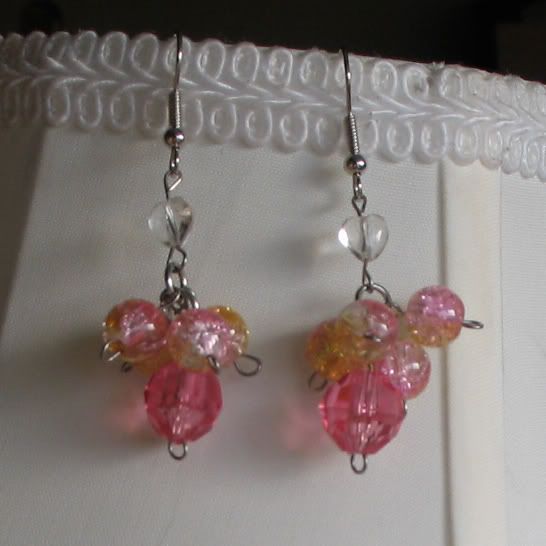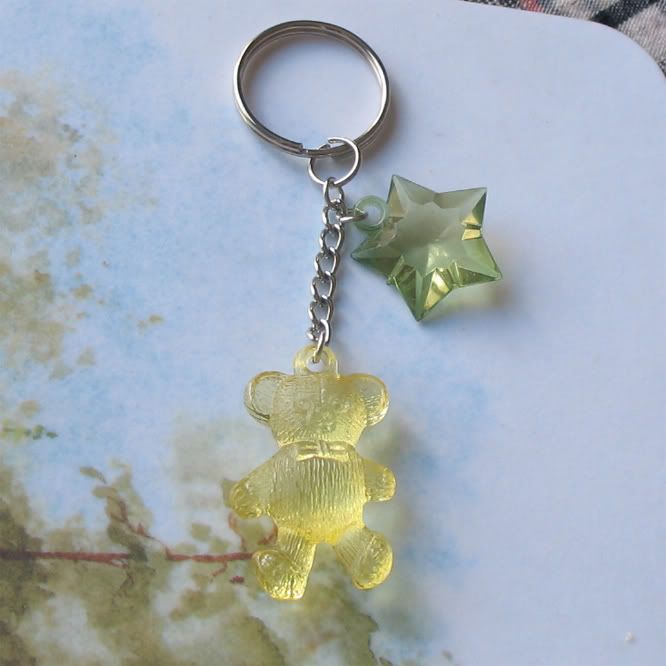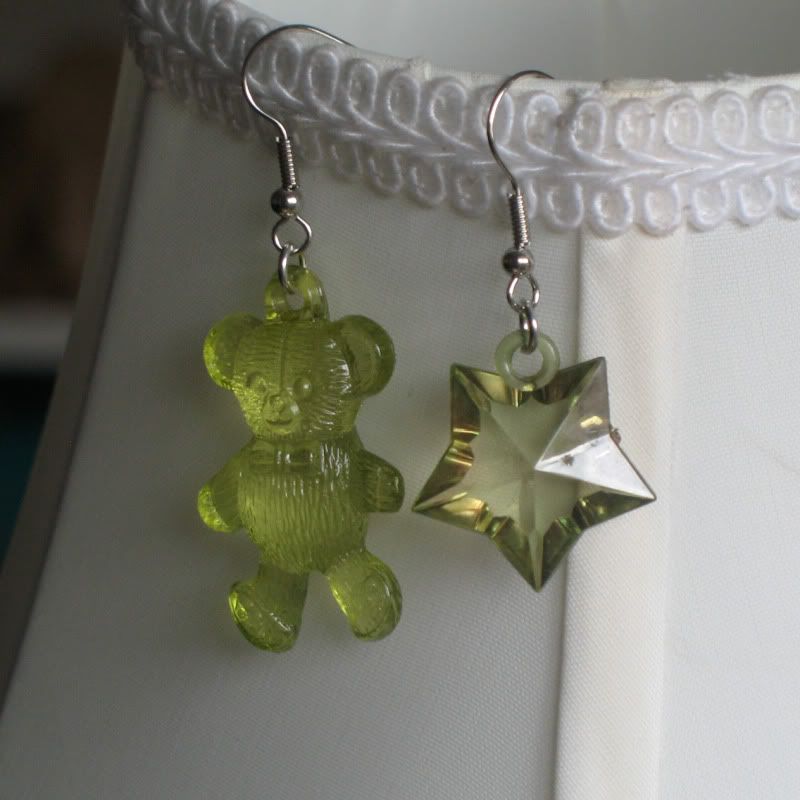 NONE OF THE JEWELRY IS FOR PEOPLE WITH SENSITIVE SKIN OR ALLERGIES.
-4 pairs of hair clips
-2 individual hair clips
-1 necklace
-1 key chain
-2 pair of earrings

STARTING PRICE: $1
---
SWEET LOLITA GOODIE BAG 3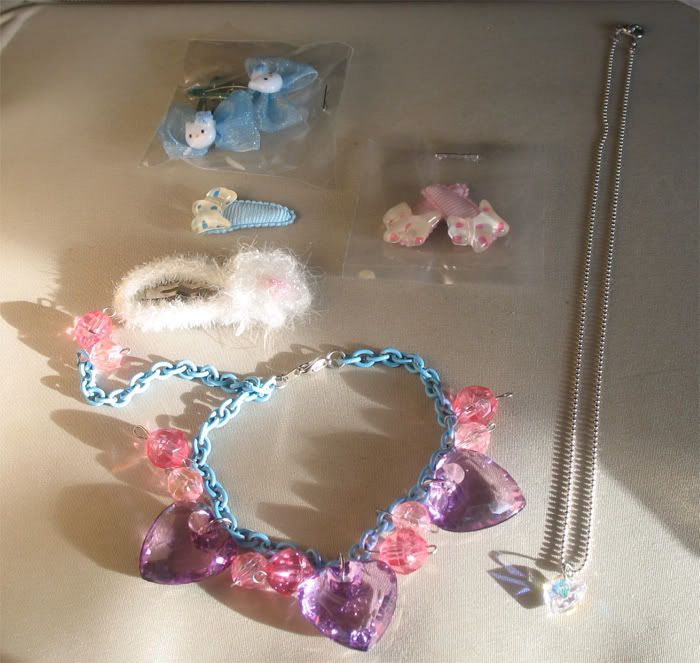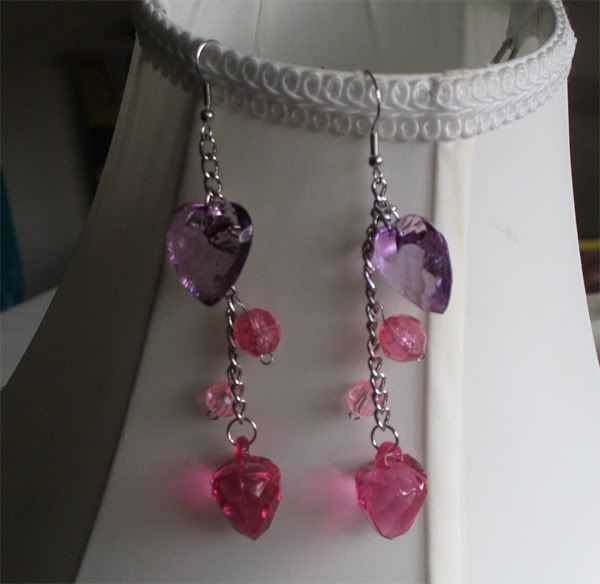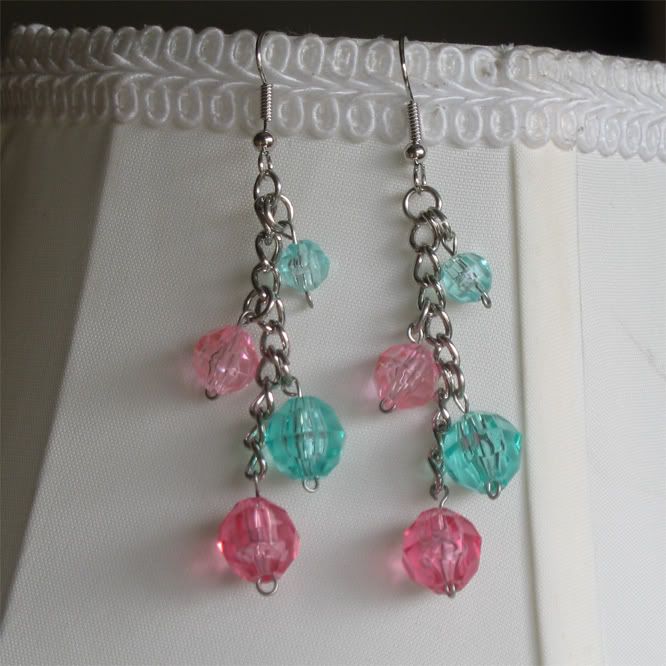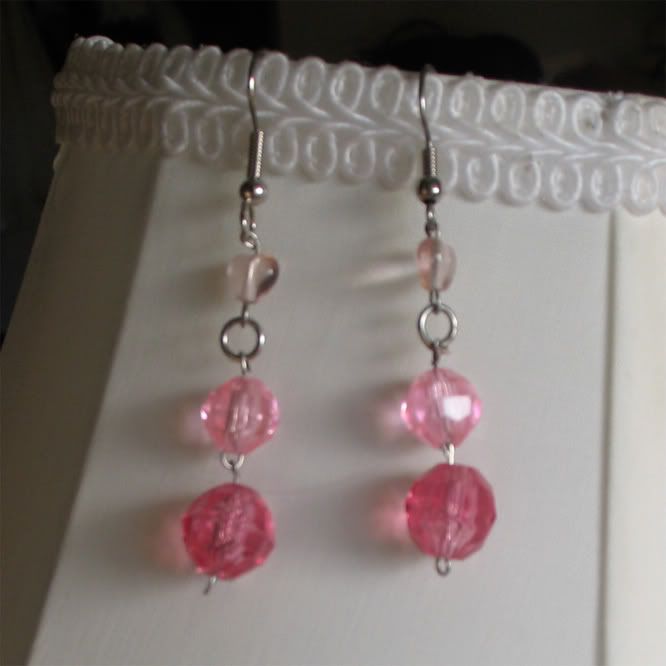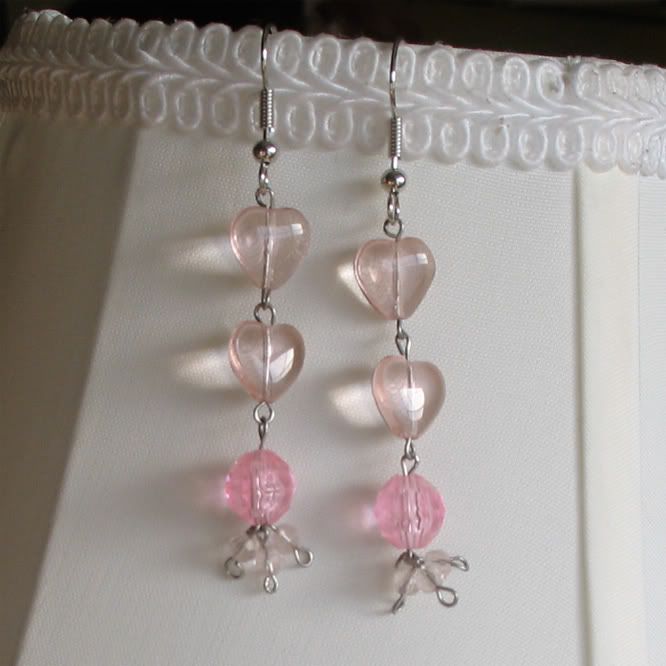 NONE OF THE JEWELRY IS FOR PEOPLE WITH SENSITIVE SKIN OR ALLERGIES.
-2 pair of hair clips
-2 individual hair clips
-1 necklace
-1 bracelet
-4 pair of earrings

STARTING PRICE: $1
---
CLASSIC LOLITA GOODIE BAG 4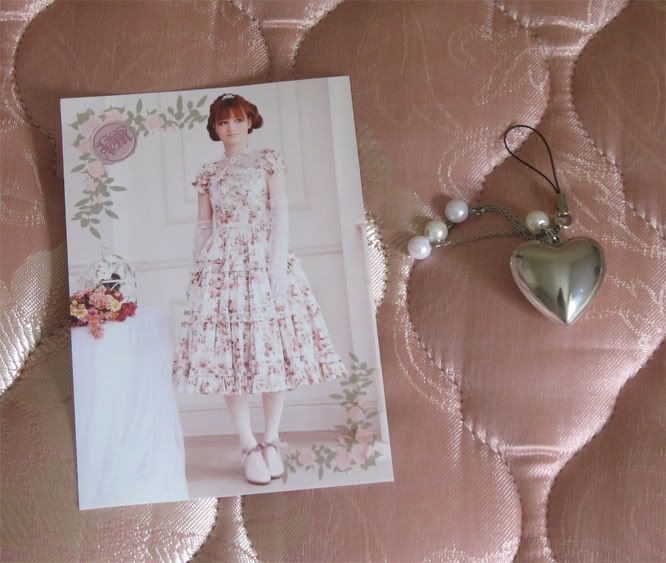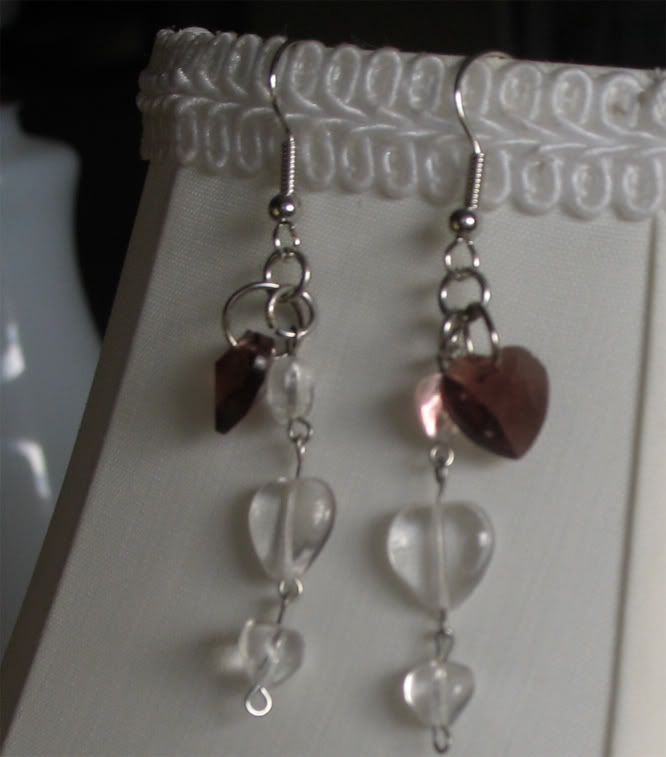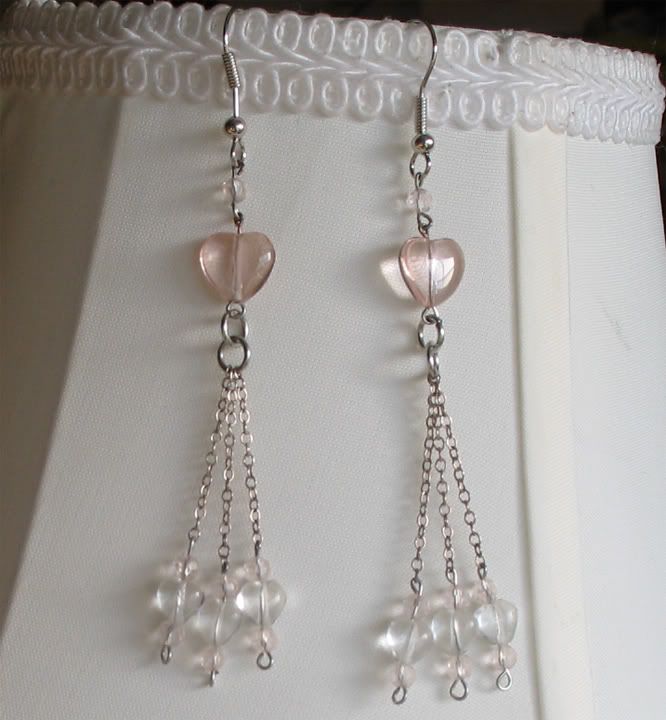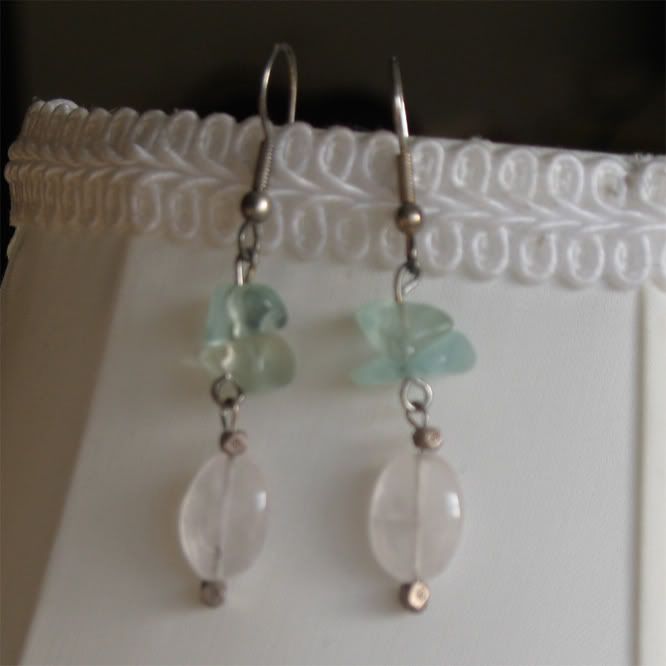 NONE OF THE JEWELRY IS FOR PEOPLE WITH SENSITIVE SKIN OR ALLERGIES.
-Victorian maiden postcard
-1 cellphone strap
-3 pairs of earrings

STARTING PRICE: $1
---
SWEET LOLITA GOODIE BAG 5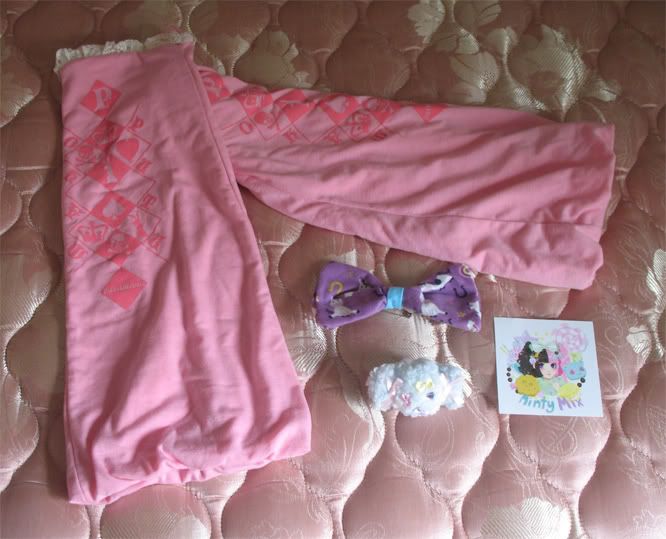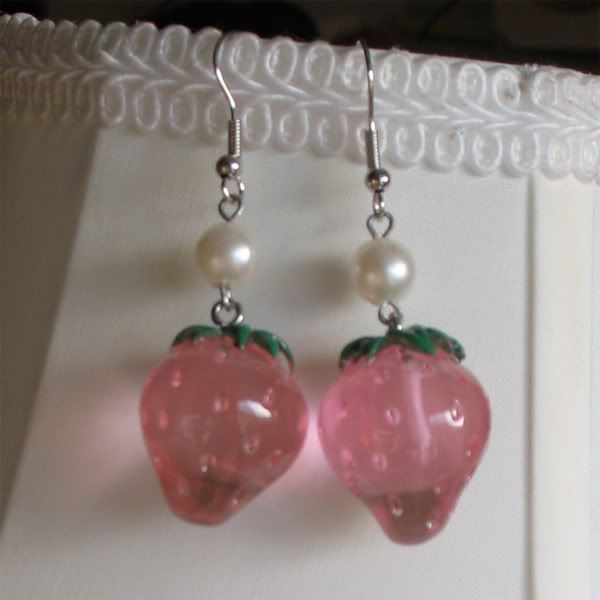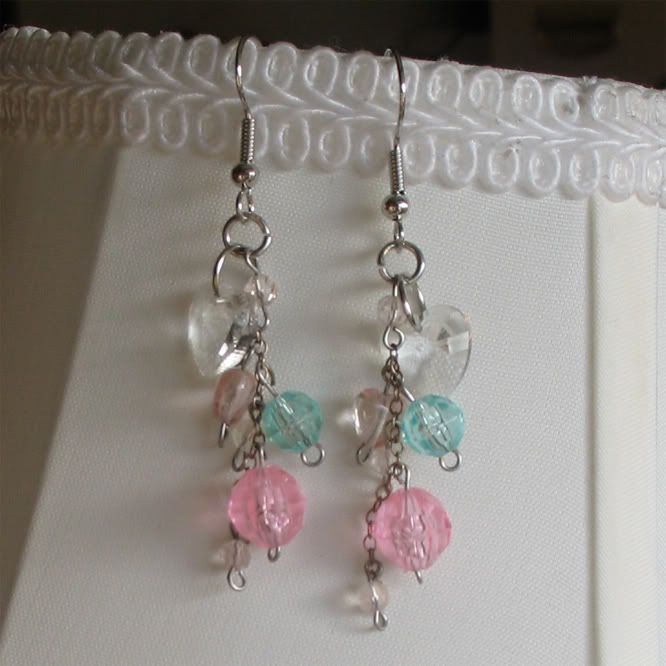 NONE OF THE JEWELRY IS FOR PEOPLE WITH SENSITIVE SKIN OR ALLERGIES.
-Putumayo leg warmers: Worn a few times. Has been washed and it is machine washable. Top has an elastic that helps fit many sizes. Top width (flat): 12 cm / Bottom width (flat): 18 cm / Length: 45.5 cm
-1 ribbon brooch
-1 Chocomint brooch/pin
-1 Mintymix sticker
-2 pairs of earrings

STARTING PRICE: $1
---
SWEET LOLITA GOODIE BAG 6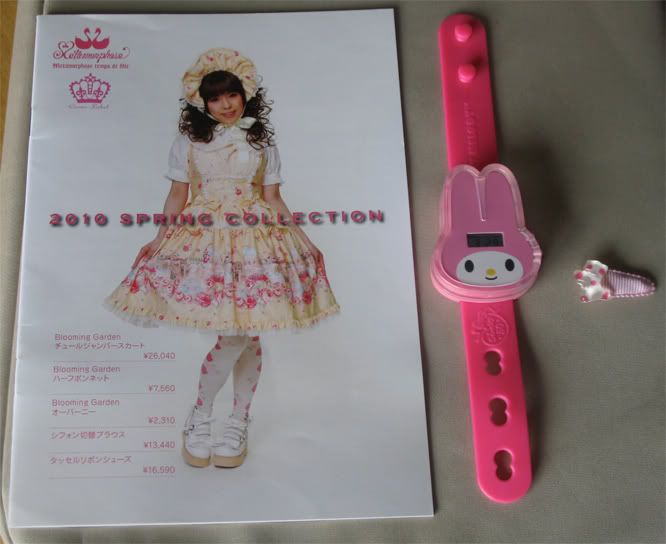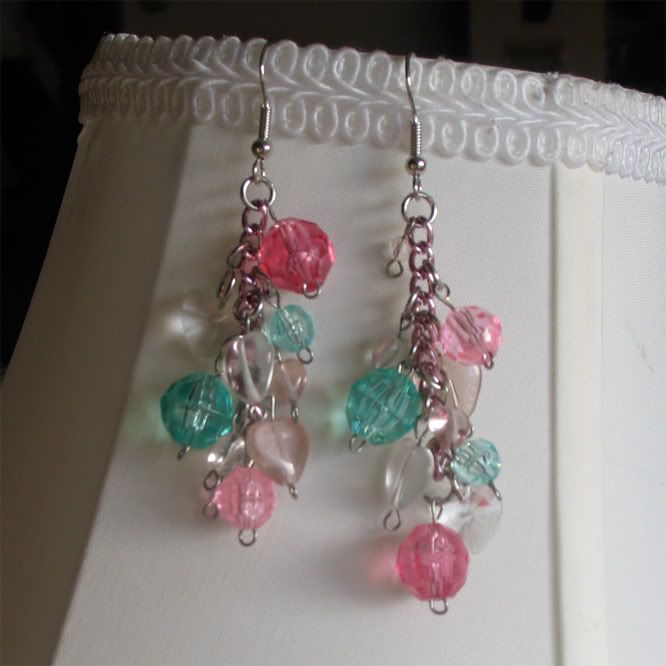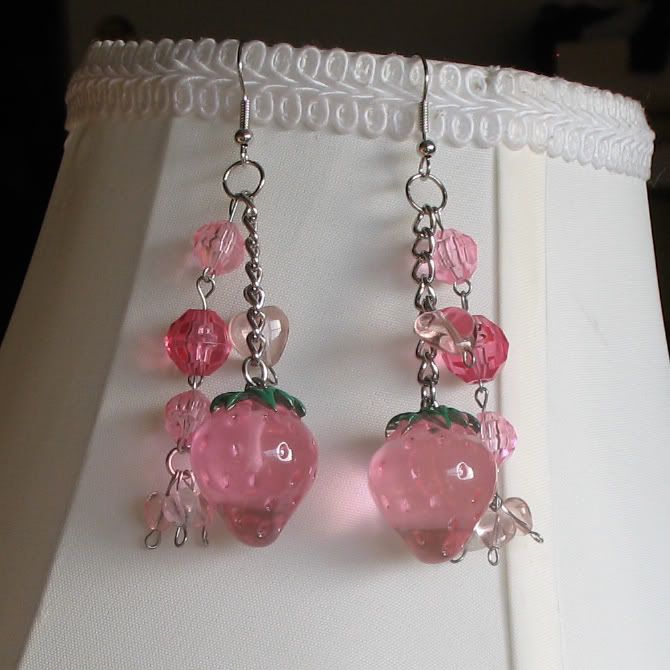 NONE OF THE JEWELRY IS FOR PEOPLE WITH SENSITIVE SKIN OR ALLERGIES.
-Meta catalogue
-Hello Kitty/McDonalds watch (it works)
-1 hair clip
-2 pairs of earrings

STARTING PRICE: $1
---
SWEET LOLITA GOODIE BAG 7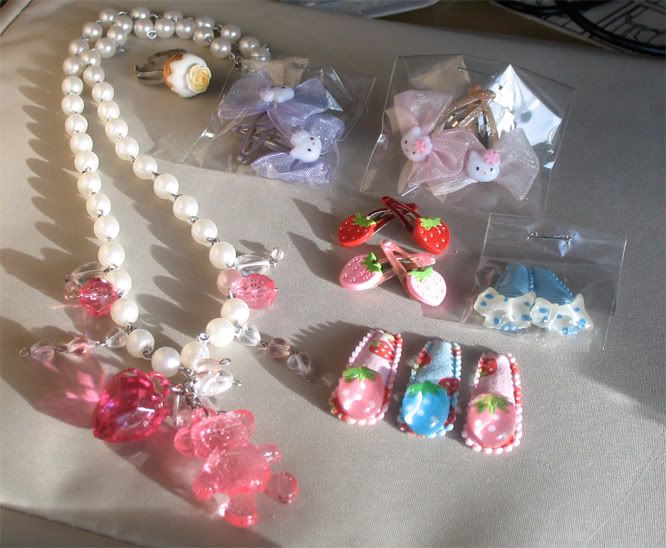 NONE OF THE JEWELRY IS FOR PEOPLE WITH SENSITIVE SKIN OR ALLERGIES.
-6 pairs of hair clips
-1 individual hair clip
-1 necklace
-1 Paradise Rose ring
-1 pair of earrings

STARTING PRICE: $1
---
CLASSIC LOLITA GOODIE BAG 8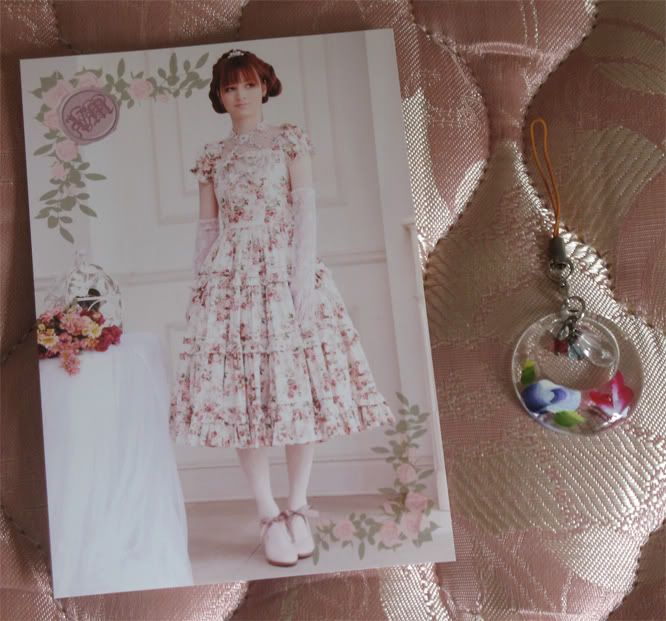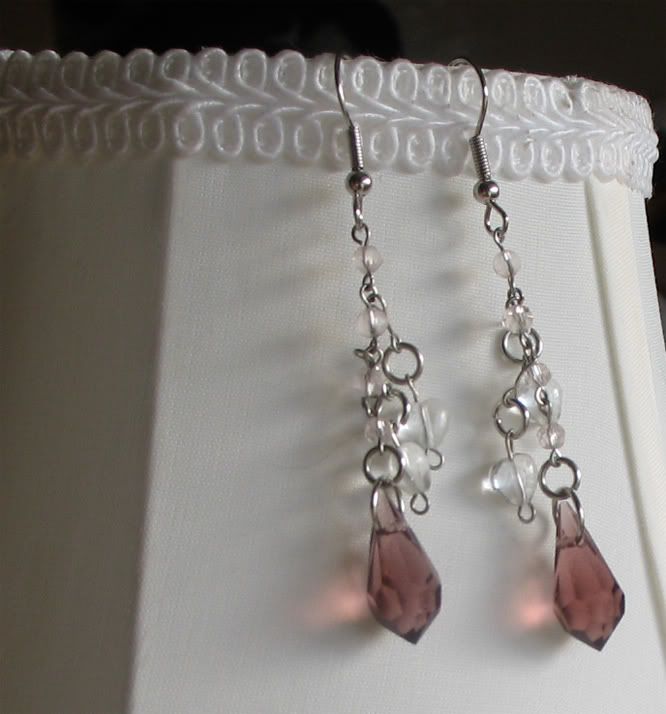 NONE OF THE JEWELRY IS FOR PEOPLE WITH SENSITIVE SKIN OR ALLERGIES.
-1 Victorian maiden postcard
-1 cellphone strap
-1 pair of earrings

STARTING PRICE: $1
---
SYNTHETIC HAIR EXTENSION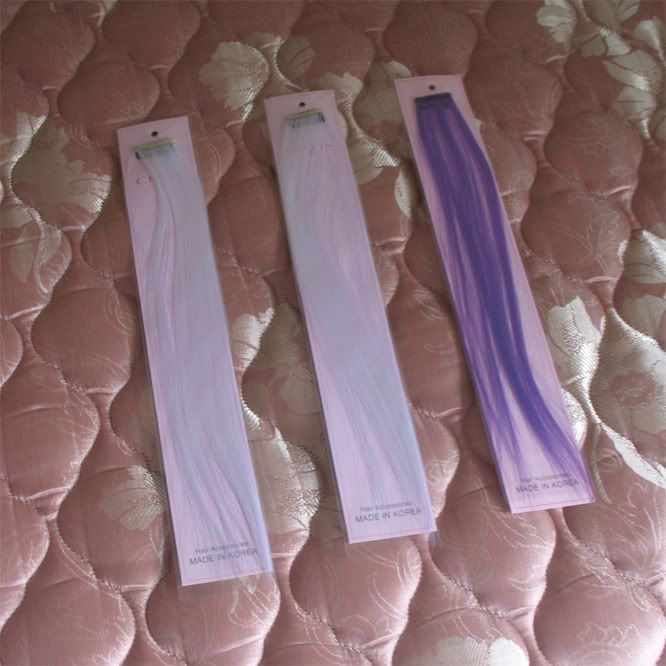 -1 inch wide, 15 inches long
-Can be easily clipped onto real hair or wig.
-Not heat resistant. To make it look like new after wearing, brush it to get rid of tangles and then heat up your straightener to the LOWEST setting (just make it warm to the touch) and quickly straighten the extension. DO NOT keep your straightener in the same place for over a second. A quick downward motion should do the trick.

STARTING PRICE: $1 EACH
---
BODYLINE CAROUSEL BAG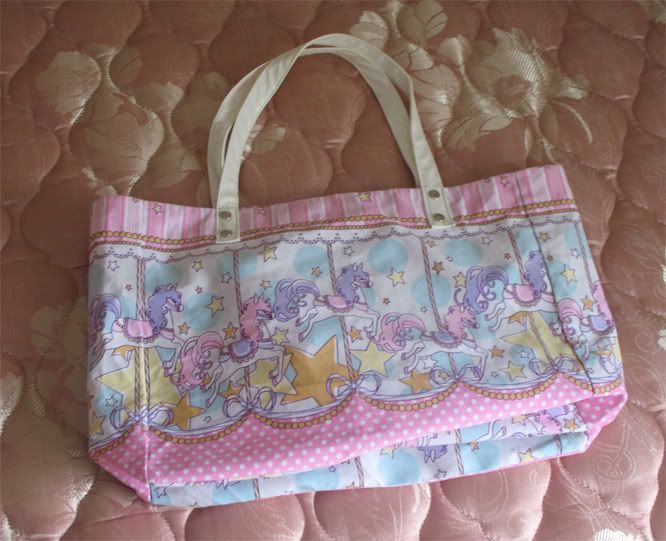 -Hand washed but still some dirt marks that won't go away. There might be more marks but those were the ones that really stood out.

STARTING PRICE: $1
---
Offbrand blouse


-Good for classic lolita
-Bust: 84 cm / Waist: 70 cm (there is some side shirring for flexibility)

STARTING PRICE: $1
---
BODYLINE TEA TIME BAG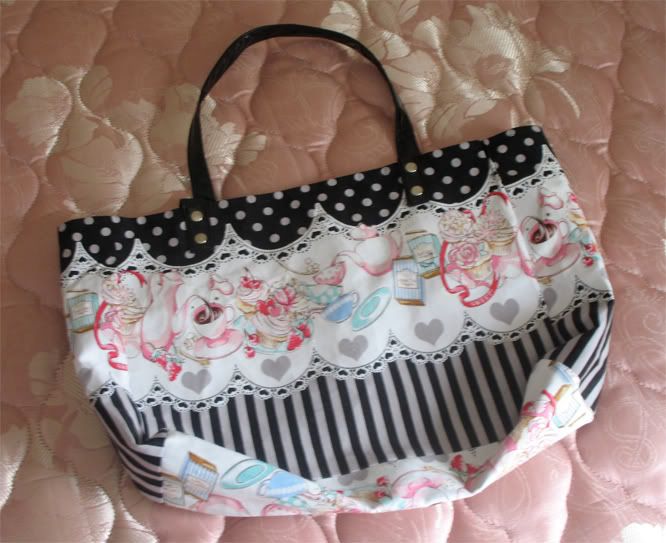 -Used a few times. Seems clean from a quick look.

STARTING PRICE: $1
---
BODYLINE BOLERO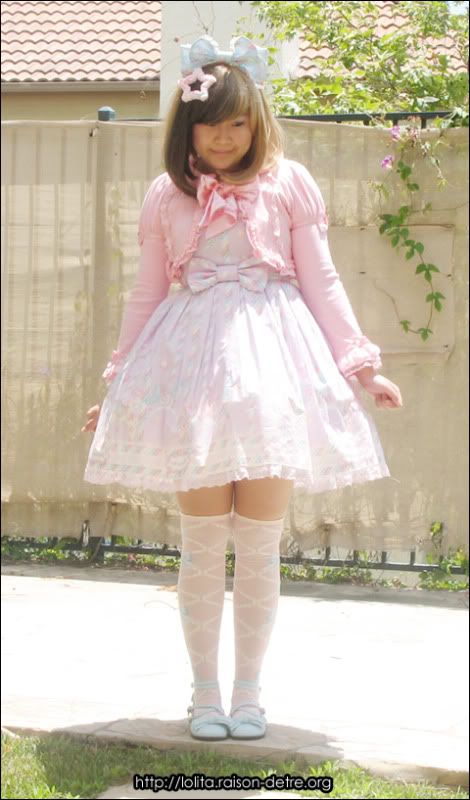 -Worn once
-Actual colour is between the two colours you see of the bolero: lighter than the first picture but darker than the second picture.

STARTING PRICE: $10
---
INNOCENT WORLD: TULLE LACE STAND COLLAR OP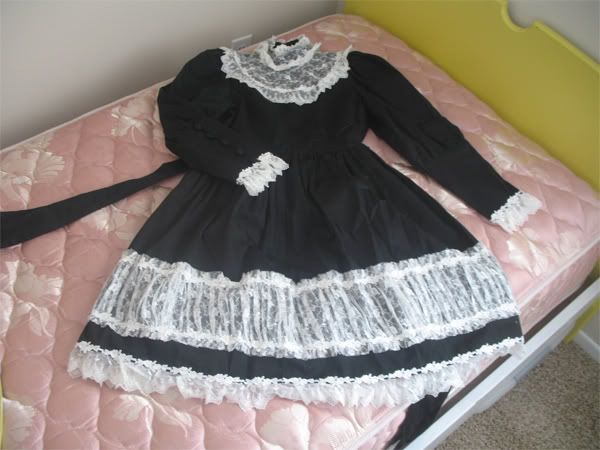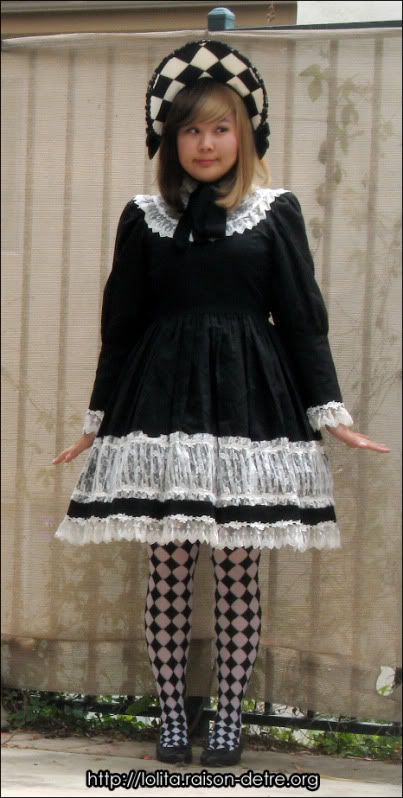 -Wore it twice
-Could use some ironing and lint roller
-Bust: 89 cm / Waist: 73 cm / NO SHIRRING

STARTING PRICE: $50
---
VICTORIAN MAIDEN: Rococo Bouquet Frill overdress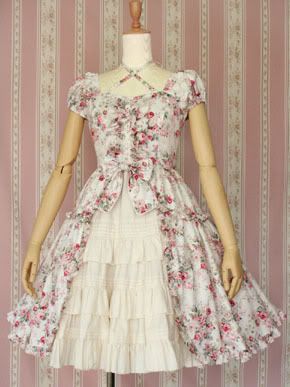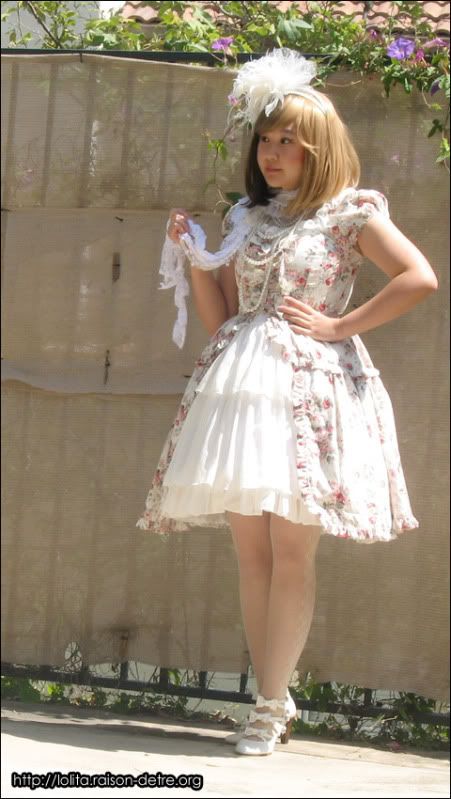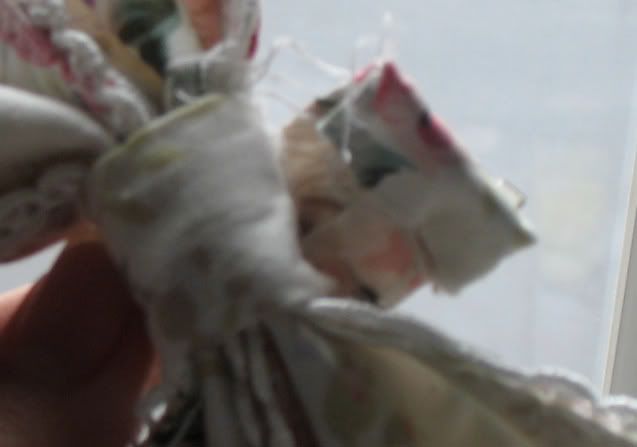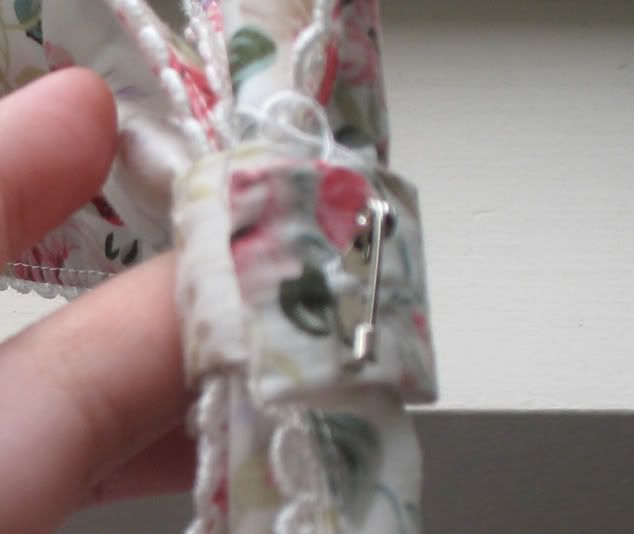 -THIS IS AN OVERDRESS. UNDERDRESS/UNDERSKIRT DOES NOT COME WITH THE OVERDRESS.
-Approx size: 82~89 cm bust, 68~78 cm waist (this is on the safe side)
-Wore it three times
-Brooch came broken when I received the dress from Victorian maiden. The brooch itself works but the middle part needs to be sewed down.
-Has shirring in the back.

STARTING PRICE: $215
---
METAMORPHOSE: Swan Lake OP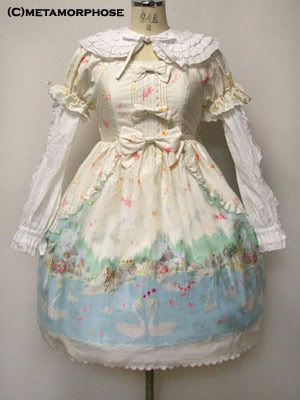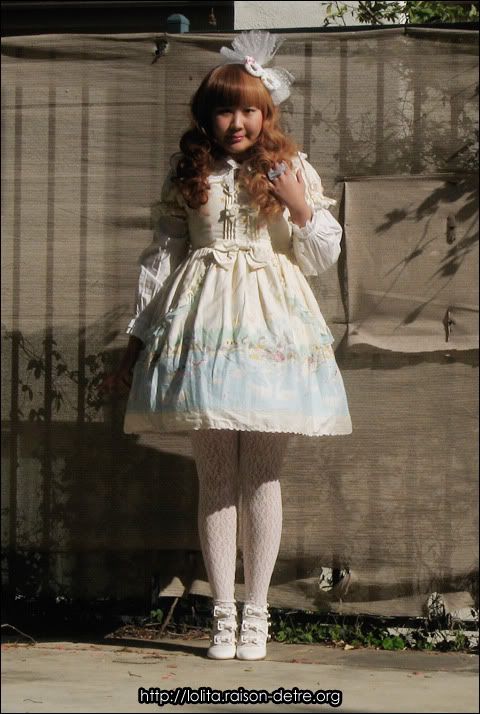 Busted/ripped seams

-Official measurements: 82~100cm bust, 72~90cm waist
-Wore it twice
-Bought it second hand. Damage was there when I got it.
-Collar and long sleeves are detachable
-Needs ironing and outside of the ripped seam, it's in good condition.

STARTING PRICE: $200
---
MOITIE: Ritual JSK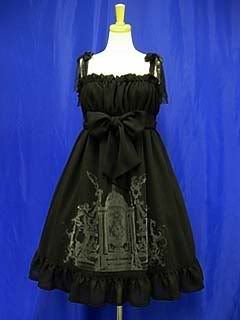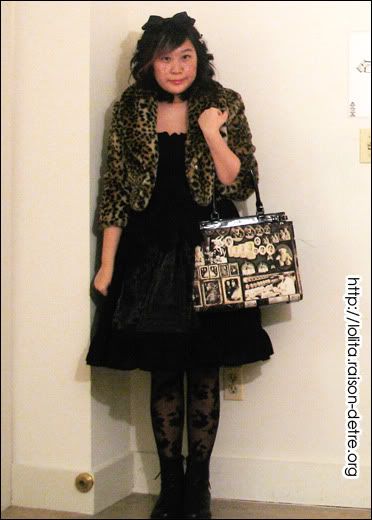 -"Free" size. Has an elastic band that stretches quite a bit. If you're unsure, give me your underbust measurement.
-Good condition
-Wore it three times

STARTING PRICE: $325
---

TRADING
I will partial trade my VM, Meta, or Moitie dress for the following dresses.
PLEASE DO NOT OFFER ME ANYTHING OTHER THAN WHAT I MENTIONED.

AatP's/Baby's Stained Glass JSK


I am ONLY interested in dresses that are in perfect/good condition with NO STAINS/RIPS in the following colourways.
-AatP's version in black (NOT IVORY)
-Baby's version in ivory (NOT BLACK)

META'S SWAN LAKE. ONLY THE DRESS SEEN BELOW NOTHING ELSE IN BLACK OR OFFWHITE. NO OTHER CUTS OR COLOURWAYS.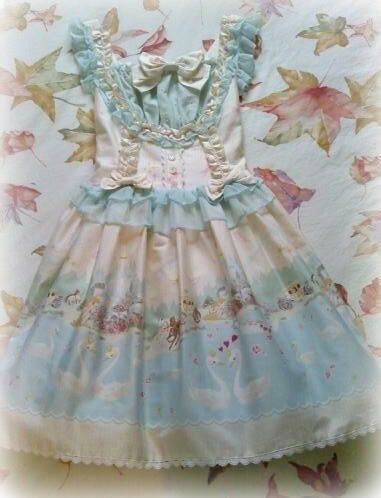 MOITIE'S CANDELABRA CAPELET. (Not JSK)




FOLLOWING JULIETTE ET JUSTINE DRESSES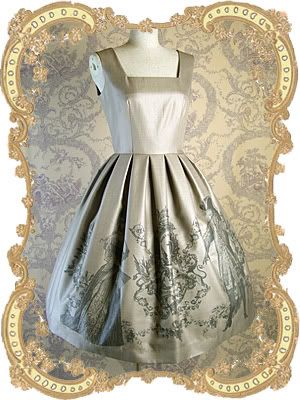 Only in this colourway, size 2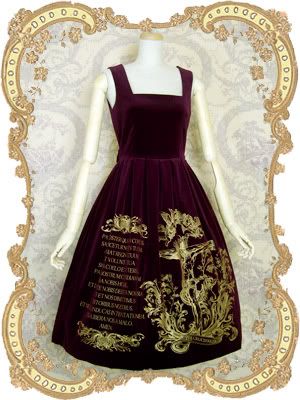 Size 2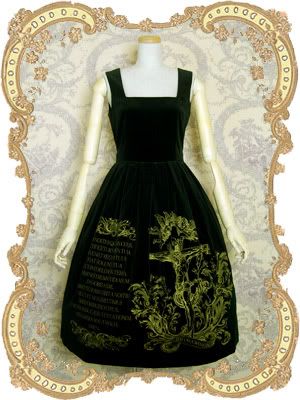 Size 2

THE OTHER CRUCIFIXION DRESS WITH LIGHTER FABRIC IS SOMETHING I'M INTERESTED IN TOO.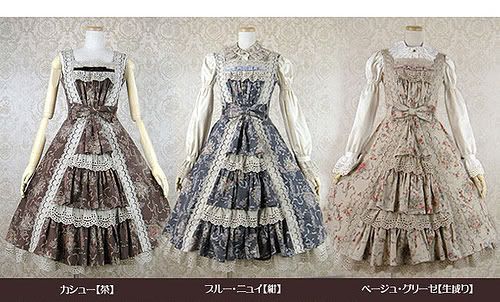 Size 2, BLUE ONLY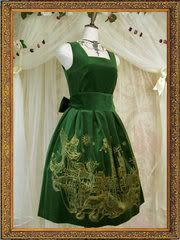 only this colour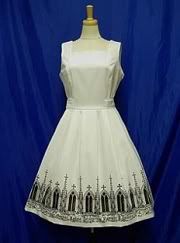 Only this colourway