Hello everyone!
First off, a few things about my auction:


My feedback (100% positive) is here: community.livejournal.com/eglfeedback/374072.html


Price is in USD, and doesn't include shipping. I will invoice the buyer separately for shipping.


Minimum bid increase is $5.


I will PM the highest bidder when the auction ends, 8 pm (Pacific Standard Time) on Sunday 5/22. Please be able to pay within 24 hours of winning the auction.




Metamorphose window print jsk
-bust: free
-waist/underbust: 26-36"
-The bodice is an open "vest" in the front, and there is a shirring panel underneath that.
-length: 53"
-fully lined
condition: next to new - I can't find any flaws.

starting price: $170
won by zlato_lolita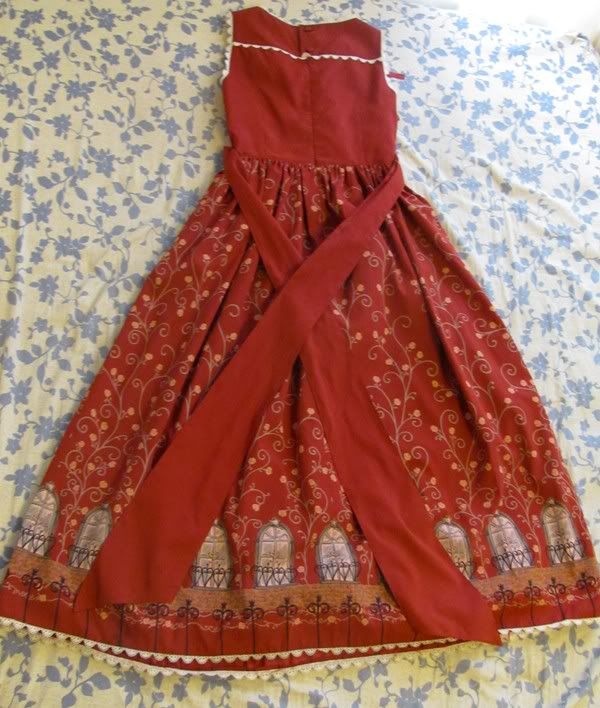 Open bodice, lacing removed: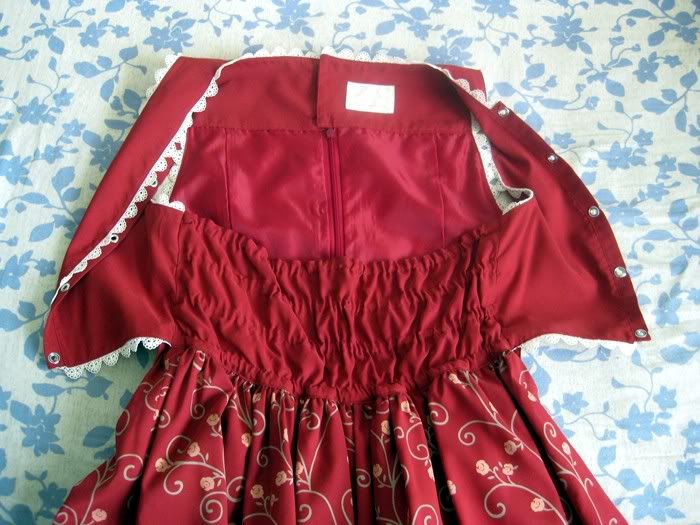 Angelic Pretty magical etoile high-waist jsk
-bust: 31-38"
-underbust: 28-34"
-length: 35-36" (straps are adjustable)
-fully lined with a layer of petticoat tulle for poof
-It has waist ties (not shown here though)
-trim is silver rickrack, lace is AP's carousel lace, and there is silver glitter throughout the print
-condition: no flaws, the fabric is just softer/ less crisp than it would be new

starting price: $230
won by scare_ah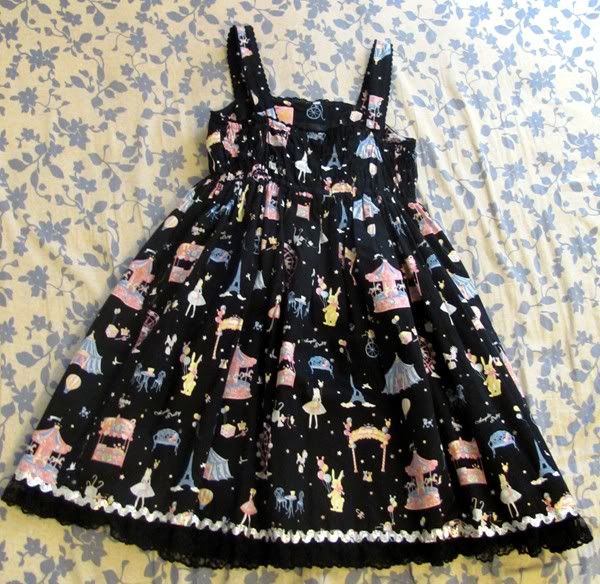 Moi-meme-Moitie chandelier print skirt
-waist: max 25"
-length: 21.5"
-has lining
-condition: The edge of the ruffle is a bit dark (dust from being in storage maybe?) It was like that when I got it. I also was not able to completely remove an eyeliner mark on the back of the skirt. It appears as a faint gray spot against the cream. See the close-up picture below.

starting price: $170
won by ypsili




Mary Magdalene Ekaterina OP
-bust: max 35"
-waist: max 27"
-length: 37"
-the dress has inside lining, back lacing, and a detachable bow
-It is at the dry cleaner currently! I can take pictures on Friday if anyone is interested.

starting price: $250
won by ypsili

stock photo:



proof / worn: i197.photobucket.com/albums/aa187/Rinrinlove/lolita%20coordinates/web.jpg


Please don't hesitate to ask any questions you might have about the items or the cost of shipping! I can only give you a shipping estimate though.