My EGL feedback page: Here
Ebay feedback:Here
Etsy feedback:Here


~~PayPal only
~~Items ship from San Diego, CA USA
~~Prices are in USD
~~I'm willing to trade for brand items only, preferably those on my Dress Wishlist or Small Item Wishlist
~~Priority goes to those who leave their PayPal addresses first
~~The clothes are smoke-free, however, I do have a dog and a cat. They don't usually come into contact with my clothing, but please be aware of this if you have allergies.
~~ All prices are open to haggling!




Kidsyoyo AP Hearts Pocket JSK Replica and Headdress- $120 Plus Shipping

Stock Photo:



My photos:


Back
Headdress
Back of Headdress



Size:
Length- 98cm
Bust- about 85cm to 105cm
Waist- about 70cm to 95cm

Worn a few times, although lately it's just been sitting in my closet. It's a lovely dress. It's fully lined and comes with the heart hair clip/brooch shown.



Dollscrops Little Deer JSK in Pink Corduroy-

$80 Plus Sh

ipping

Stock Photo:


My Photo: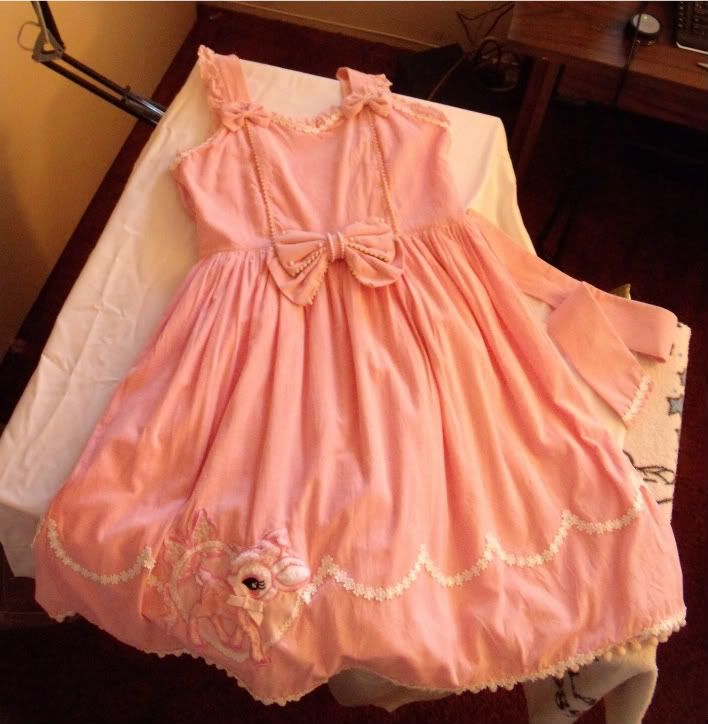 Pearl Chain
Zipper
Back shirring with velvet ribbon
Applique
Front details
Detachable bows and chain
Lining

Length- 100 cm
Bust- 97 cm max
Waist- 78 cm max
This has been worn only a couple times, but then the zipper snagged and broke. Since then it's just been sitting in my closet. There is shirring in the back and velvet ribbon to tighten the bodice as well as waist ties. One of the metal clasps on the pearl chain cracked, but has since been replaced.



White and Gold Parasol- $45 Plus shipping

My photo: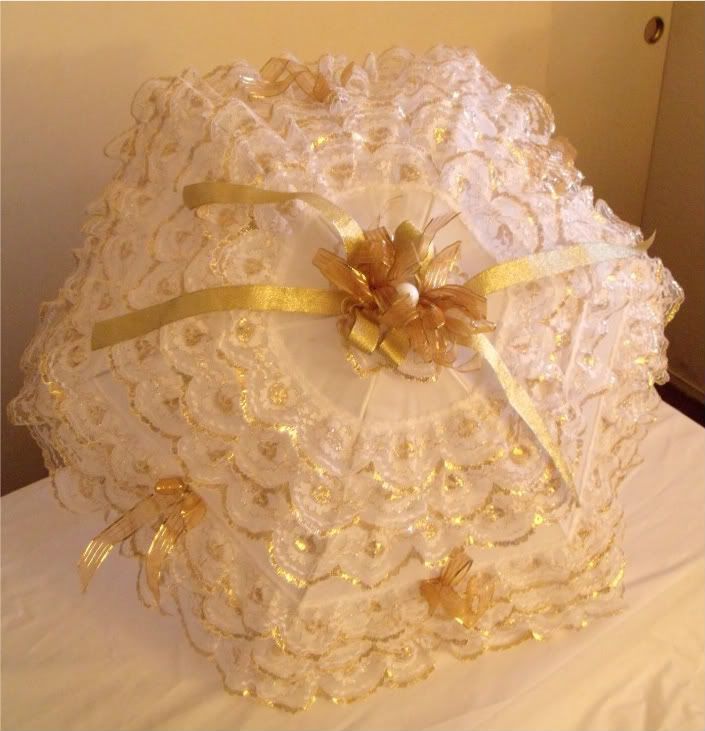 Diameter- 58cm + 4cm of lace

This has been used a few times but it's in great condition. Please note that this is not an umbrella-sized parasol but a bit smaller.