egl feedback: community.livejournal.com/eglfeedback/911534.html
ebay feedback: feedback.ebay.com/ws/eBayISAPI.dll

RULES OF SALE:
U.S. buyers have priority, local/Arizona buyers have priority over out of state.
Shipping: I always ship priority w/ tracking. Shipping within the U.S. is included in the price. I ship within 24 hours of cleared payment.
Non-U.S. buyers inquire about shipping.
Paypal only. I will cover fees. FIRST TO LEAVE PAYPAL GETS ITEM.
Haggling: I will consider lower offers 24 hours after the sale is posted

all measurements are approxiamations. If you want to be absolutely sure of fit ask me if it will fit your specific measurements.

Metamorphose blouse: *SOLD*

measurements: bust: 34-45in ; adjustable* waist: 28-35in.

Condition: I never really wore this blouse, unfortunately. it is just a bit too big on me and too short on my long torso. I am the second owner, but there are no noticeable signs of wear.

Lace detail:

i138.photobucket.com/albums/q253/wonderouswashu7/CIMG0556.jpg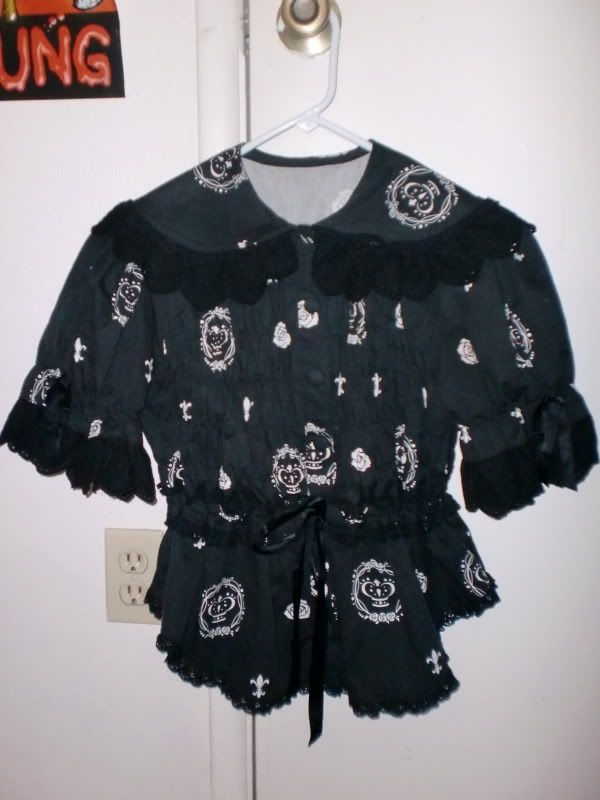 Metamorphose Sailor jsk (fully shirred): *SOLD*
Measurements: Bust: 30-37in; waist: 25-36in. Great for tallers Lolis!
Condition: I've worn it a fair amount, but it remains in excellent condition. No obvious signs of wear: no stains, rips tears etc. Comes with detachable bow and waist ties.
Metamorphose OP: *SOLD*
Measurements: Bust: 30-37in, waist: Free.
Condition: never worn by me, but altered and worn by previous owner to be shorter. I can't see any signs of were it was altered :) Good condition, but slightly faded.
offbrand jsk: $20
measurements: Bust: 30-38in; Waist: 28-34in.
Condition: worn once for about an hour by me, but far too short (i'm 5' 10") V-V. cupcake appliques seem to be peeling a bit, but could easily be glued back or removed. shirred back, comes with detachable bow.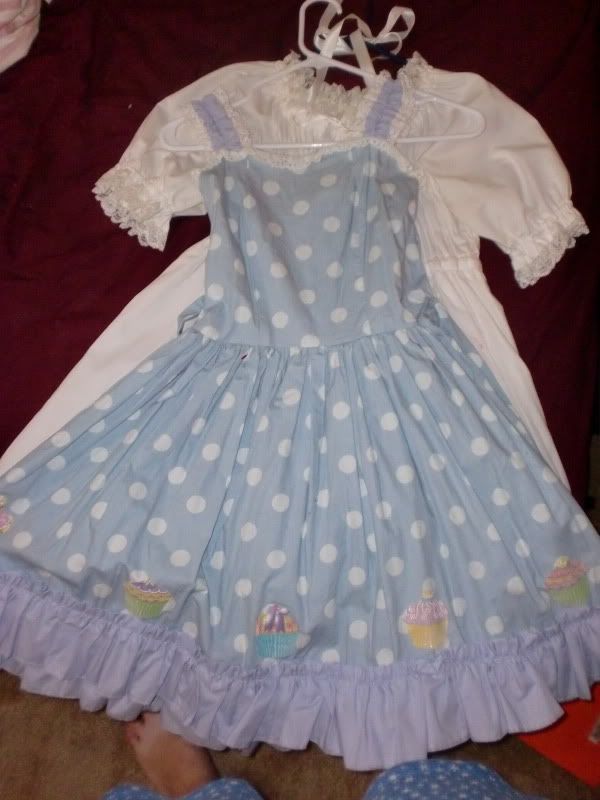 If you would like to see more pictures, have questions, don't hesitate to comment below!