Information:
-Here is my feedback: http://community.livejournal.com/eglfeedback/818285.html
-I ship from the US. In the case of trades, we will agree on a shipping method and pay for our own shipping.
-I live in a smoke-free, pet-free environment. These are the only doggies I own.

Rules:
-Serious inquiry only.
- First to leave PP gets the item.
-Shipping is included in prices FOR US SALES ONLY - outside of the continental US, please inquire for shipping fees.
-I will list specifically what I want to trade for, but if you feel you have an item that is similar in nature that may interest me, feel free to offer.
-If the value of the item you are offering is significantly lower than my item, I WILL consider partial trades, with the difference being either money to my paypal or other items. The ONLY exception to this is the Wizard of Oz JSK - please see it's individual listing for more information.
-I will consider trades for handmade items, but you must provide clear proof and demonstration of your skills (an etsy link, image gallery, etc)
-I will consider trades for offbrand.
-I reserve the right to decline any trade or sale for any reason.
-Only items with a listed price are for sale.



BTSSB Flowers and Tulip Celebration JSK+Jacket Set Trade OR $130 Shipped in the US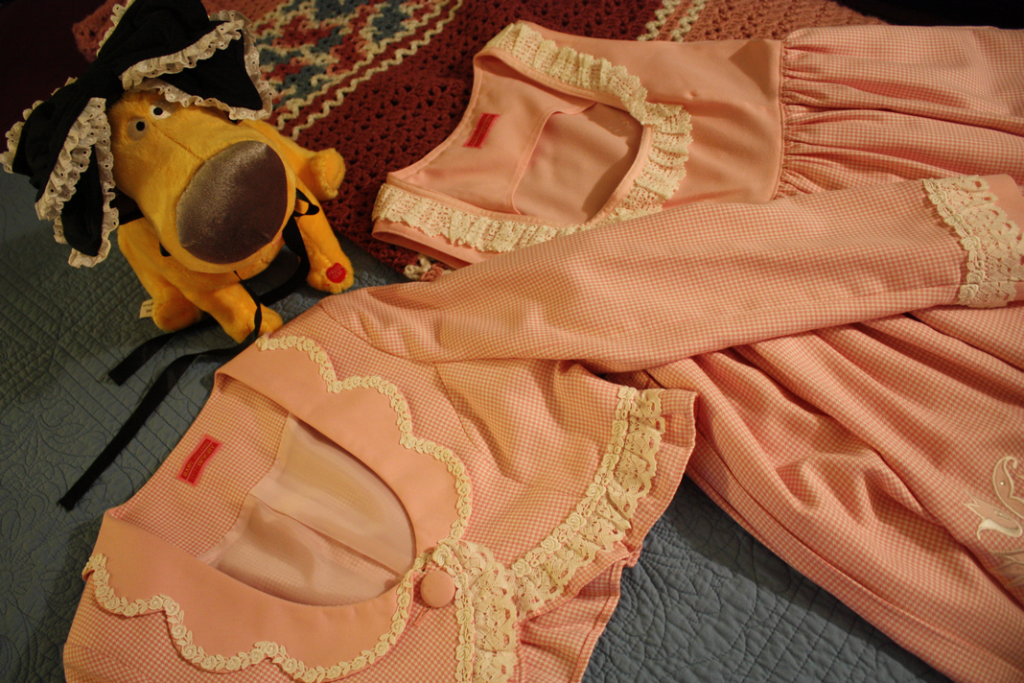 Hello-Lace entry
Stain Close Up
Other Closeups

Another JSK I absolutely love, with a stunning applique. This was my first brand JSK, and I have finally given up the ghost of a hope that it will fit me - I DO NOT RECOMMEND THIS DRESS FOR ANYONE WITH A BUST LARGER THAN 33". Neither the JSK nor the jacket is shirred. The jacket is fully lined. This JSK is a little older and has had some very very slight pilling in various places, I've tried to capture the most obvious portions. The lace also may appear slightly aged in some places, but I wouldn't call it discolored. The only stain I've found is a tiny, barely noticeable dot on the applique. My dry cleaner tried to get it out but no luck. I bought this from the comm, and have never worn it.
White An~Tai~Na Shoes For Trade OR $45USD shipped (US ONLY) SOLD

Worn
Multiple Closeups
Marks
Marks 2

Size 39/7.5
Purchased from taobao, worn 2 or 3 times. They are really cute, but just too sweet for me. I'm interested in trading these for anything listed below, preferably another pair of shoes in similar condition, and a slightly bigger size (8-8.5 US/40-41cm/25.5JP).

Metamorphose Old School Head-Eating Bow Trade or $40 shipped (US ONLY)
Multiple Closeups

This headbow is seriously fierce, but I know I will never have the opportunity to wear it. I would like to trade this for any of the items shown below, preferably another headdress or accessory of equal value. Purchased from mbok, no damages I can see. The bow has wires inside to keep it's shape and adjust to suit your style.



Candy Violet Skirt - For Trade or Sale - $40 shipped in the US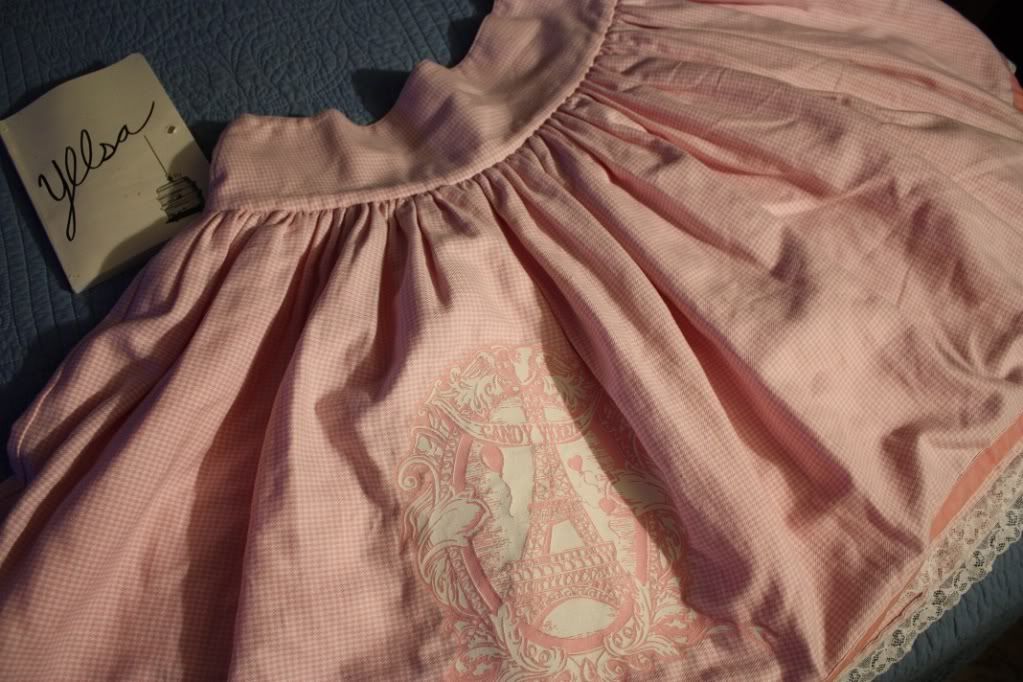 Mildly Damaged Bodyline JSK and Bow - For Sale $25 shipped in the US SOLD


When I purchased this from the comm, I was not informed of a few minor damages which I have documented here. There is a small tear in the right strap of the jsk - I have attempted to fix it with matching thread but there's not much to be done. It's only really noticeable close up. There are also pin holes where the bow normally sits, as if the previous owner washed the dress with the pin still attached. I have priced the jsk to reflect this.
For information on what I'm interested in as far as trades, please click here.