Hello~
Feedback: eglfeedback.livejournal.com/1163082.html

Please make offers! :D

I really need this money ASAP.
I am open to ALL offers, so if you don't like my price, please offer! I swear I won't bite!

All of these items have free shipping, like I said, I need this money ASAP, and I will also have this shipped off asap as well.

My measurements are 50" bust and a 43" waist, and all these things fit me perfect.
The shoes are all a size 26. I wear a US size 9 and they fit me great,
First up is my Fully shirred BTSSB JSK.
I bought it brand new, wore it once for 2 hours. This picture doesn't do it justice. It's a GORGEOUS piece, and the red is a rich deep color and it's stunning. It probably needs ironing, but that's it.
$75

Here's the stock picture and measurements are from Hello Lace: 89cm length, 83-110cm bust, 64-110cm waist (It can fit a WIDE range of sizes) It also has detachable waist ties.




Next up is a bonnet by Alice and the Pirates which matches the BTSSB JSK PERFECTLY. If you want the JSK and the bonnet, I'll let them both go for $110. I got this bonnet off of MBOK and it's beautiful. I've only tried this on. I paid over $100 dollars for this.
$50

Stock Photo:



My picture: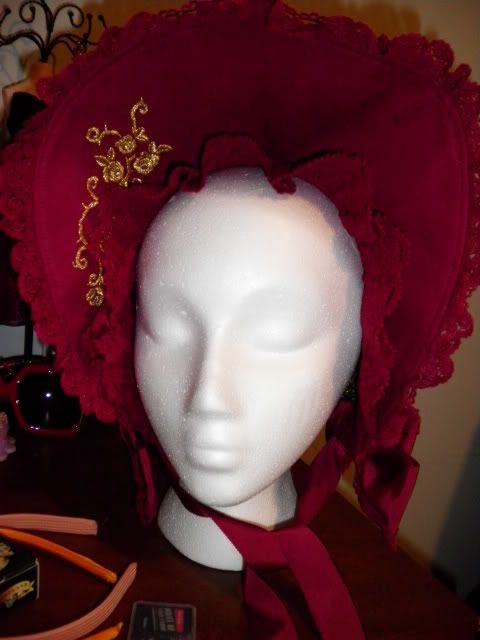 Red Bodyline RHS: (Also goes great with the JSK and the bonnet! If you want all 3, it's all yours for $120!)
$20

A pink and black blended wig from Gothic Lolita Wigs- It's extremely cute and the curls are very full. I've only tried it on.
$20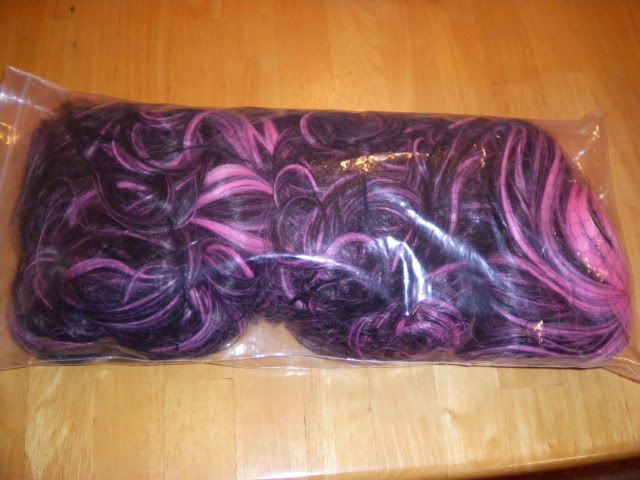 Here's me wearing it: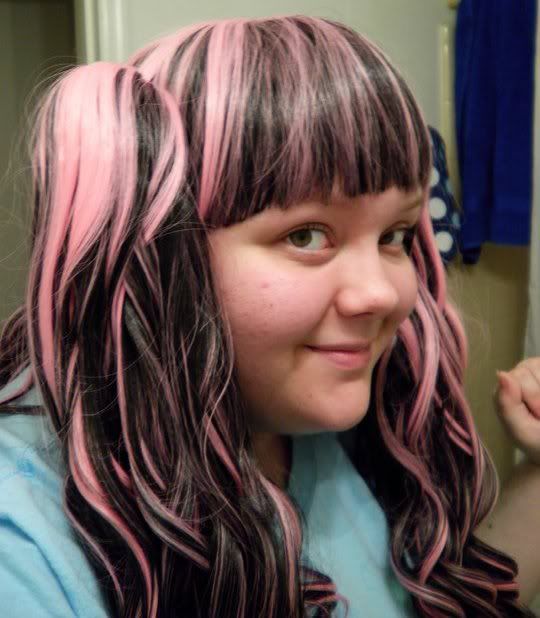 Next is a blouse from fanplusfriend. the lace on this is beautiful and suprisingly very soft. It's very well crafted for being a custom piece. It has a few fabric chalk marks on it, but other than that, it's great. It also comes with a detachable collar. There are some fabric chalk marks, but that's it.
$25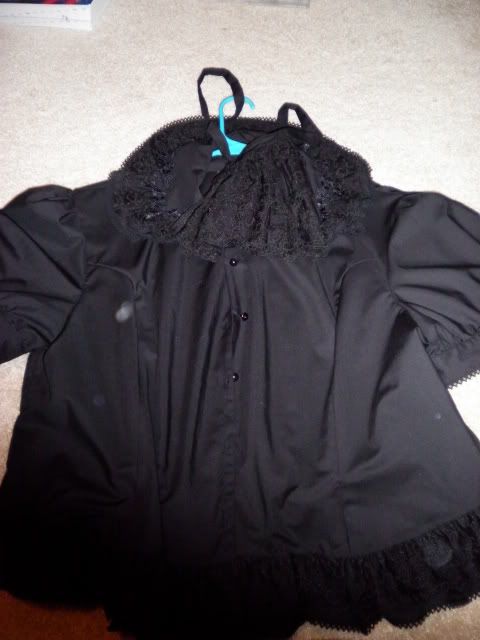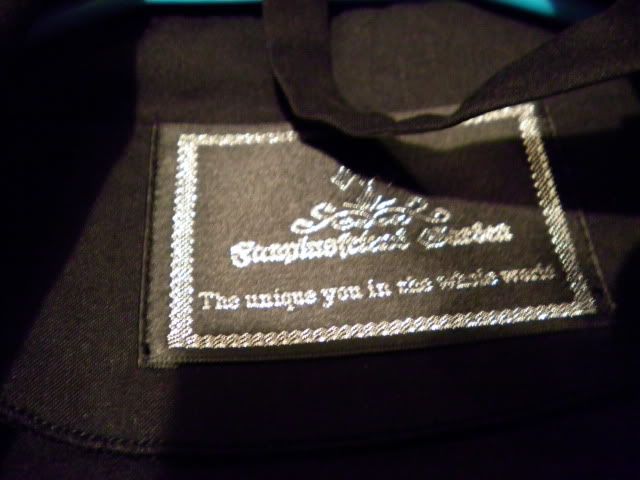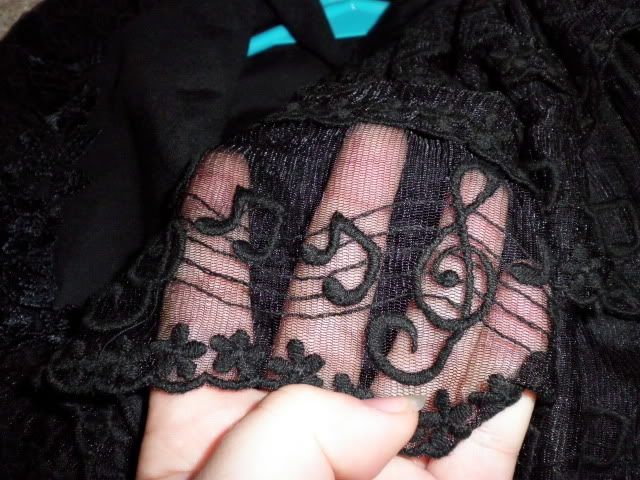 Next is a pair of offbrand shoes. I have never worn them. They are a size 26. I bought them second hand.
$25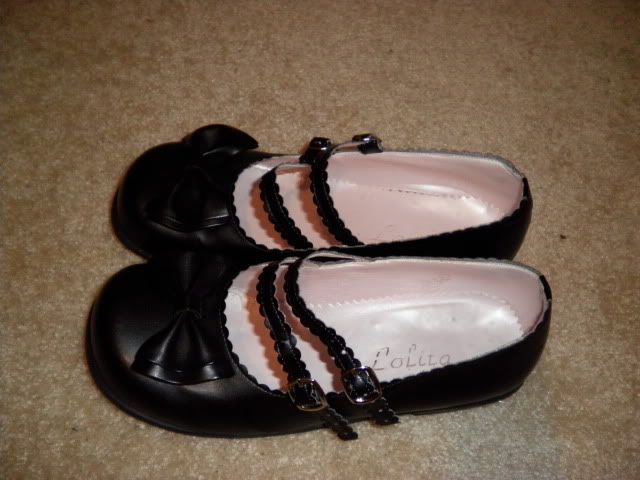 Next is a bunch of socks. I bought the black ones (Secret shop) and the white ones (I think they're bodyline, I'm unsure) are secondhand. (If you buy the entire red co-ord, i'll throw the white ones in for free!)
$6 a pair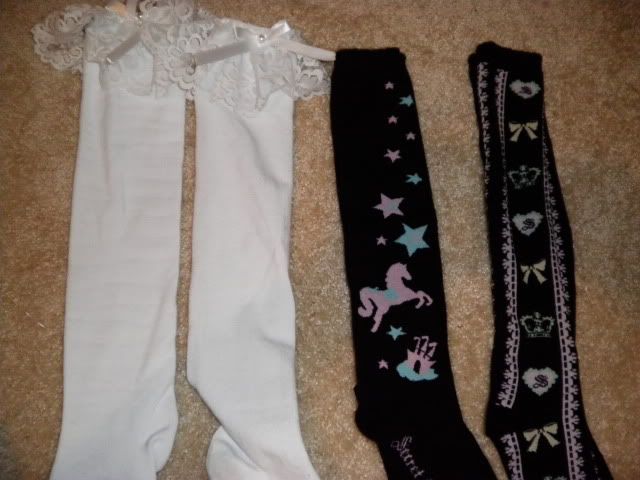 Last but not least, Accessories: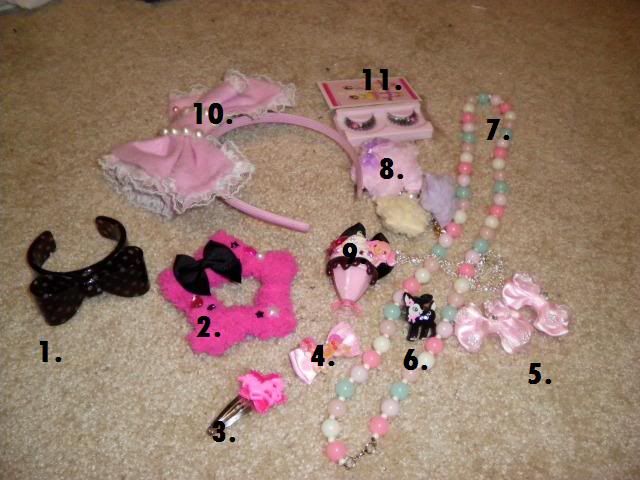 1. Chocomint bow bangle- $ 5
2. Fuzzy star by pretty pop designs- $5
3. Unicorn clip $1
4. Rocking horse bow $1
5. 2 pink bows $1
6. Milky chan replica ring- $2 (It's adjustable)
7. Sweet neclace- $2
8. 2 way fuzzy chocomint star clip- $10
9. Ice cream neclace by pretty pop designs- $5
10. Handmade Headbow- $5
11. Deco eyelashes by pretty pop designs- $5

Please feel free to ask questions or make offers! :] I ALSO HAVE THIS PINK MACAROON SKIRT.
I WILL LET IT GO FOR 65 egl-comm-sales.livejournal.com/14849011.html