I need a blouse that is:

- Square or square-ish low collar. (NO high-necked or Peter Pan collars.)

- Has a moderately thick/long frill or lace around the collar.

- Goes with classic or gothic pieces, but not overly sweet.

- Long sleeved.

- Cream or white, preferably. I may consider black.

- May consider a cutsew if it meets the above requirements.

- Fits a 85cm bust, 68cm waist or thereabouts.

- No hard budget, but seeking below 100 GBP.

- Doesn't matter if it's brand or offbrand

Samples of what I'm looking for: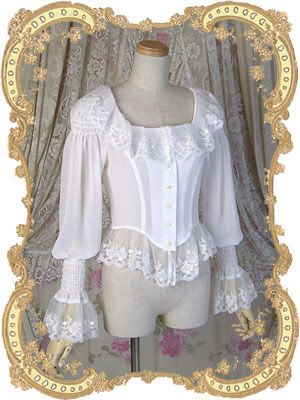 Basically, I'm trying to get something very similar to Juliette and Justine's Le spectral du etoile (I think that'd be the romanisation) blouse.

OR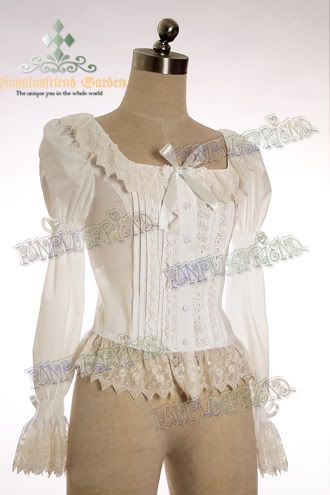 Fanplusfriend's Square Collar Blouse would fit the bill.


Buyer details

- Feedback page: http://eglfeedback.livejournal.com/1265732.html

- I live in the UK. I'll buy from anyone, though.

- I can pay by Paypal or bank transfer (UK).