♥ Payment:

Paypal ONLY



♥PRIORITY GOES TO:


First one to leave paypal addy!



♥No haggle: you will be ignored.

♥I Now accept ALL world wide buyers!
I ship from home now! So packages can be sent out FAST!

♥ I shipp from USA:
Shipping: USA: INCLUDED in price!
International:Please inquire for all International shipping costs.

♥I ship all items Priority mail with tracking IF over 13oz.
Any item UNDER 13 OZ will be sent First class.
Insurance is optional:

♥Not responsible for lost or stolen packages. !!!


( Altought it has never happened!)



♥ I live in a smoke/pet free home!

♥ I offer discounts on multi orders.
♥Feedback
here

Free gifts with each purchase! <3 ! items must go !!



BTSSB Cardigan:
Im the 2nd owner of this item.
I myself never wore it.
In great shape!
Bust: 30-38 in
Waist:23-30 in
Length: 17 in
Sleeves: 9 in
$40 shipped USA
$32 shipped USA
World wide please inquire


Replica Putumayo jacket:
Size L
( got the worng size....ugh)
Bust: 36-38
Waist: 25-32
$20 Shipped
$16 shipped

World wide please inquire

MMM Apron:
I bought this apron MONTHS ago on the comms


but due to shipping problems i didnt get it till now.
I had ordered the apron for a photo shoot in shanghai but due to not getting it in time, i had to cancel the shoot :/
and thus i have the apron and have no use for it or desire to keep it.
Apron is in mint shape! no steins, flaws, rips, holes,


Buttons are Original Mother of Pearl!
This is a very rare and hard to find item.
Lace is soft and pristine beautiful rose detail!,!
Measurements:
Waist: goes to 23-28 in MAXLength: 45 in
$200 shipped
$160 Shipped

World wide please inquire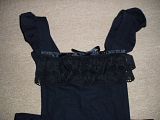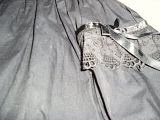 Westmend Pink Dress:
Classic Pink style dress:
Brand new with tags:
Bust: 30-36 in
Waist: 23-30 in
Length: 34 in
$50 shipped
$40 shipped

world wide please inquire

Off-brand Coat:
This is a very old coat:
Chinese off brand:
Coat is in fantastic shape: but it is worn and old.
I have worn this coat for modeling photos:


Has been drycleaned and has not been worn this year.
LACE:


Lace is synthetic, and needs to be redone i think. it has a yellowing on it and is just old.
id change it myself if i had the skills to change lace.

Measurements: ( inches)
Bust: 30-36
Waist: 34-30
sleeve length: 21
Length: 30


Make me a offer!
Keep in mind shipping + PP fees is $20
World wide: $35 for shipping.

( includes tracking sent Pryority mail)
I just want this to have a good new home!
G.L.P High Waist Skirt:

Includes skirt, and petty coat for under skirt:
This i sbrand new never worn.
I bought it for a photo shoot but it never went through...
Measurments:

length: 44in
fist waist: 23-30

$50 shipped
$40 shipped
World wide please inquire.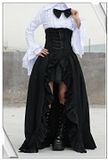 Offbrand rose socks
Perfect for this years spring season!
Over the knee if you are UNDER 5'3
Normal Sock Stretch.
Blue
White
All over blue
$10 shipped each
$8 shiped each or take the lot of 3 for $15 shipped


World wide please inquire
Swimemr Poodle Clutch:
Brand new never used!
Includes cute pom pom keychain !
$15 shipped usa
$10 shipped usa

World wide please inquire
( will be shipped in a box)
Detail: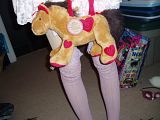 1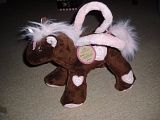 3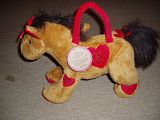 Cure magazine:
minour shelf and move wear:
Includes fashion from brand H.Naoto, Baby, Putumayo, Sexpot, among others.
no rips, pages bent ect:
Language: japanese
$10 shipped each
$8 shipped each


4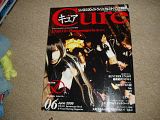 5

Fools mate:
Minour shelf wear as cure:
not sure if this even had a poster XD
old magazine ive had this for a long time.:
Language: japanese
$15 shipped
$10 shipped

Kera:
$10 shipped usa
$8 shipped

world wide please inquire





New Stuff!!!



Angelic pretty Sheep Garden Socks:
I bought this but now found the color i wanted!
brand new with tags:
$40 shipped
World wide please inquire

BTSSB Head Dress:

Brand new never worn: flawless:
$35 shipped USA



BTSSB Dress: Hawase OP
Like the one in Kamakazi Girls:
Brand new and flawless!
Includes arm attachments:
Bust: 30-36
Waist: 23-29
$250 shipped usa
World wide please inquire

Montreal Shoes:

Well worn. please see photos for worn details and flaws:
size usa: 8
$20 shipped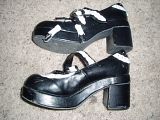 BodyLine Carasol bow:
brand new with tags!
$10 shipped usa:
World wide please inquire