Sales Info -
My feedback can be found here on eglfeedback
I ship from Australia by airmail. Insurance will cost extra so please specify if you want it, the cost is fairly steep here.
Pickup can be arranged in Brisbane.
I accept paypal or bank transfer
Not interesting in trades at this time

Handmade fuzzy Masks and Stars
$9 shipped worldwide
$8 shipped in Australia
The have brooche backings
Please note that I handmake these myself and that the backings are not sewn on, just glued.

Today I am selling some I prepared earlier. I can also take on commissions, however colours are limited to the ones shown.

Masks:


-Purple mask
-Black mask (silver and white pearls)


Purple stars


Purple/pink - 1 , 2 , 3
Purple/purple - 4 , 5, 6

Multi colour stars


1 , 2, 3
4 , 5

Pastels


Pink - 1 , 2
Blue

Black sparkle stars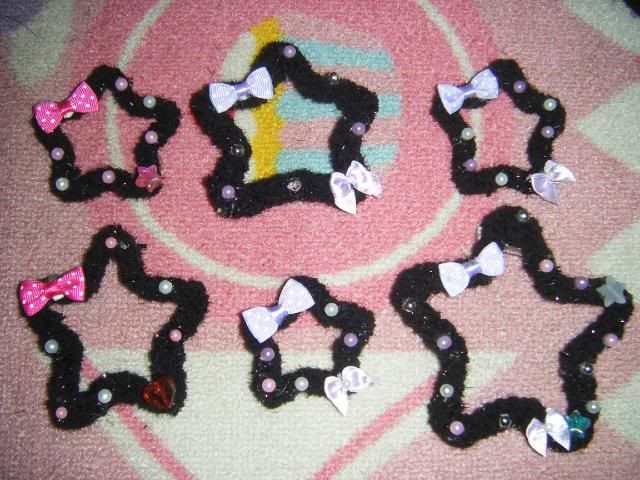 Black stars- 1 , 2, 3
4 , 5 , 6 (extra Large one)

Pink sparkle stars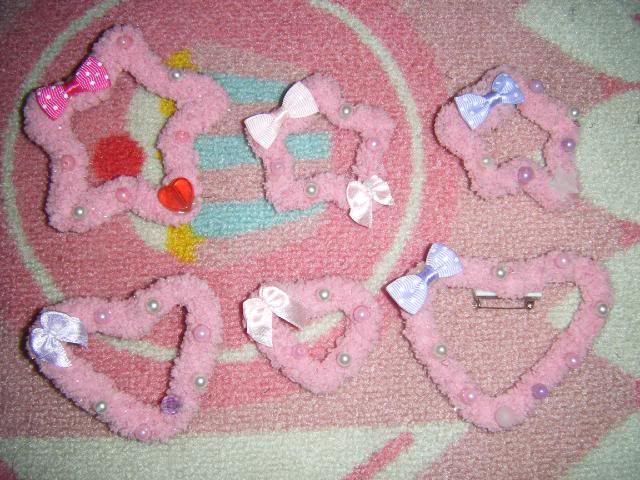 Pink sparkle star 1, 2, 3
Heart 1, 2 , 3 (Hearts Only $5 Shipped worldwide)

Black sparkle Hearts and Bunnies
$5 shipped worldwide
$4 in Australia


Black heart 1, 2, 3
Black bunny 1, 2, 3

Btssb brown Heart Bag - SOLD
$105 shipped worldwide
$95 shipped in Australia
Condition: Excellant, used a few times, no signs of wear.
Detachable strap
(NOT a replica)


Inside of bag



Cosplay USA Chocolate classic wig
$45 shipped worldwide (sorry about the price, pretty much $30-$35 + shipping) or best offer
$40 Shipped in Australia
Condition: Worn over a wigcap, good condition.
Sold out on website.


Worn/proof: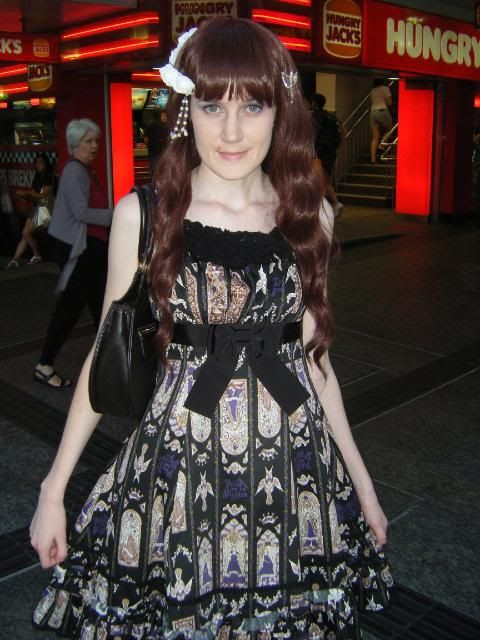 Alice and the Pirates Millefuelle shoes
$120 shipped worldwide (heavy)
$95 shipped in Australia
Stone colour with star embroidery.
Condition: Worn once, no signs of wear.
Size L. Comfortable for a 38, 7-7.5, 24.5cm foot.

Soles