~I take paypal for payment. Fees are included in the item price.
~Shipping is not included in the price. I have provided a quote with the item price. I ship via Priority. I will NOT ship via a cheaper method internationally as it is impossible to track.
~I am not responsible for items once they leave my hands. Please purchase insurance if you are concerned.
~Priority goes to whomever leaves their paypal and location first.
~No trades.
~Feedback is here: http://community.livejournal.com/eglfeedback/167692.html
~I screen comments once a transaction is finished to keep things neat.
~I am selling this on behalf of a friend who doesn't have paypal. I do have it in my possession but please be aware that in case of offers or anything, I will have to speak with her.

Angelic Pretty Aqua Princess Bustier JSK in Mint
Brand New with Tags (it was cut off by the shopping service but I have it), tried on over clothes.
This dress is beautiful with a lovely glittery screen print. It is bustier style and is quite forgiving; I tried it on and there was some wiggle room (I have a 37 inch bust). It includes a choker with a pearl chain as well.
While it is quite forgiving, I would say the max is 38 inch bust and 30 inch waist. It may go a bit bigger but I don't want to guarantee it.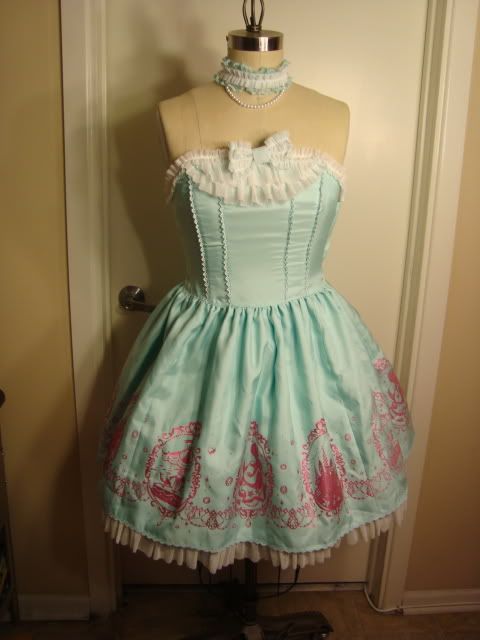 Front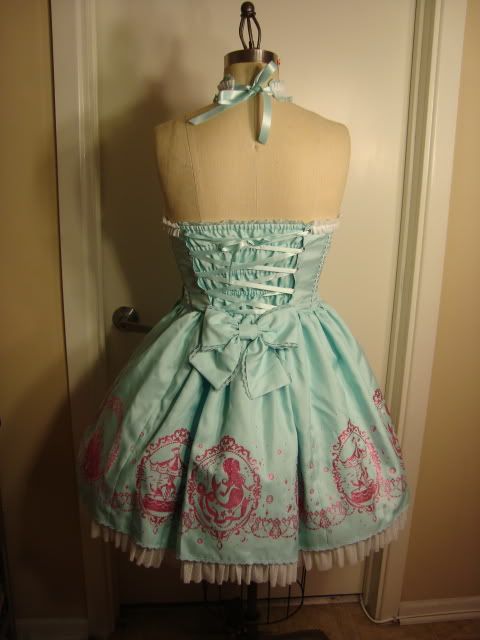 Back; there are eyelets for the ribbons, which is much sturdier than the ribbons they usually use. It also has a very nice zipper.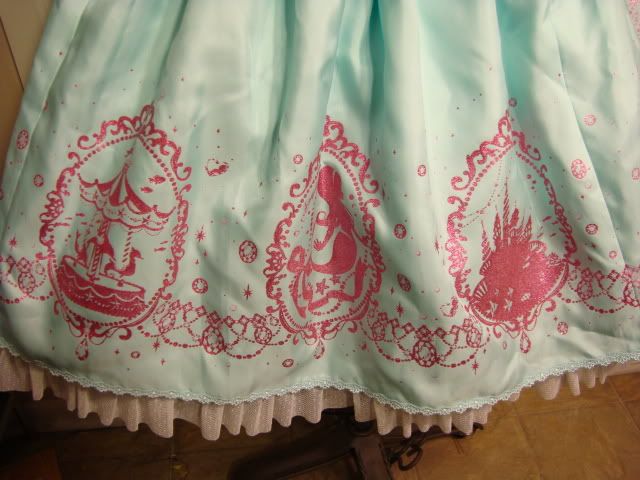 Close up of print; it's lovely and glittery!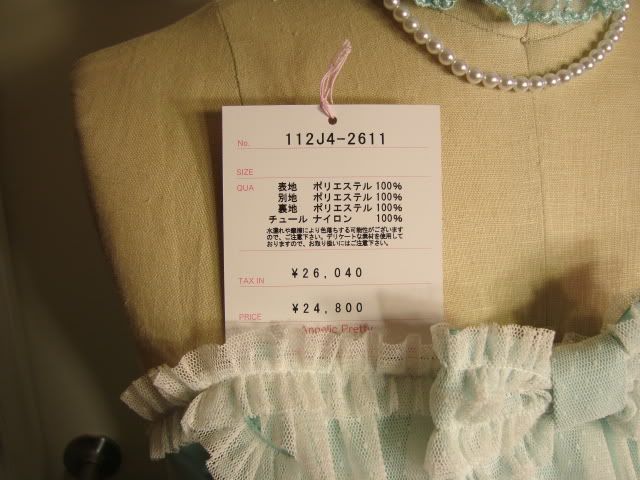 Tag

Price: $450 plus shipping ($14 US, $40 International) ::Sold via PM::

Thank you very much for looking!