my feedback: http://eglfeedback.livejournal.com/681619.html

I just graduated from university and have some money to spend!

I am looking for:
-Cherry Berry Bunny skirt in yellow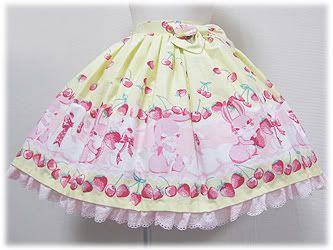 -Mermaid symphony jsk in any color (I really want mint, though!)



-shoes in pink, yellow or mint. I wear a size 8.5/L/24.5 nothing leather, though! I'll look at anything because I don't have a set style in mind.

-any accessories, particularly items that have rabbits or will match cherry berry bunny, mermaid symphony or whip magic.

-I am also looking for the shooting star or lyrical bunny bags! preferably the replicas because I'd rather spend the bulk of my money on clothes buuuuuut I'll look at the real thing, too!

Thanks!