~ First come first serve, no preference of country.
~ Price is in GBP = great british pound.
~ There are cats and dogs in the house but they're kept downstairs while clothes are kept upstairs.
~ Link to feedback.
~ Payment is Paypal only. PM me for my details.

IMPORTANT INFORMATION REGARDING CLOTHING

To ship a package or box with clothing out of Norway is ridiculously expensive. I mean $47 expensive - and that's without insurance. Luckily, I have a cunning plan: I'm off home to Scotland this week to visit family, where shipping is much more reasonable. So I'll be taking the clothing with me and sending it from there! That's why my location is Scotland/Norway (which I've already run past
harukoko )

Packages will be sent with Royal Mail. Shipping costs £6-15 depending on country, weight and insurance/signed for package/etc so please tell me your country for a shipping quote. All transactions for clothes must be paid for by Tuesday, since I'm leaving Wednesday morning with no internet access in Scotland. Otherwise I'll pass it to the next person interested.

♥ Jewellery information ♥

Small packages are luckily not so expensive to ship! Any jewellery advertised is $4 to send international. If you want to buy jewellery and clothing, I'll take the jewellery with me to the UK to include in the overall package and I won't charge extra for it.




Clothing



Dream of Lolita Cat in the Window Skirt £20 (same price as Qutieland)

Waist: 91-110cm.
Length: 55cm.

I bought this skirt with gift money from Qutieland. Unfortunately, I just don't like it as much in person as I did online. I tried it on once but haven't done anything with it. There are still some loosethreads, etc, and I've posted an example below to demonstrate. It's also lined. SOLD :D




Offbrand beige pink with bow print cardigan (New Look and NWT) £17, RRP £19.99

Size: UK 14/ US 10/ EU 44.

I bought this, moved to another country and realised that the colour really makes me look washed out :( I've only tried it on once, it still has the tags on it and it's in perfect condition.



Jewellery


I've just opened a new Artfire shop and thought I would advertise. And since I have a lot of love for my fellow Lolitas, I'm offering a 10% discount with the code ILOVELOLITA. I have many lovely pieces for sale such as...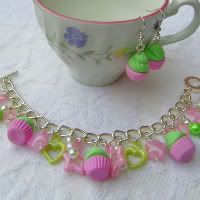 Pink &Brown
♥
Mint & Pink
♥
Pink & Blue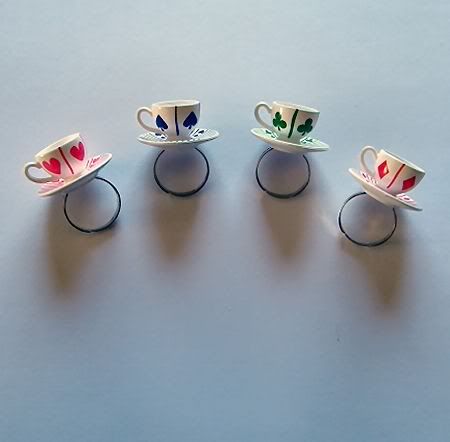 Heart
♥
Spade
♥
Diamond
♥
Club
♥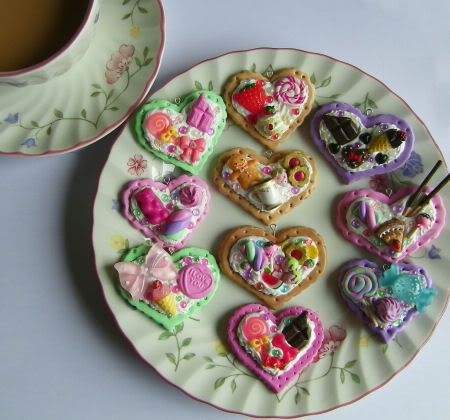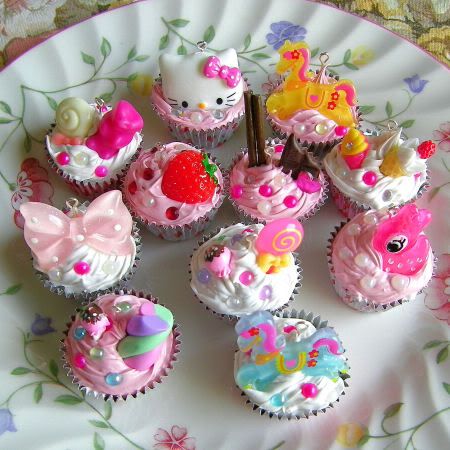 And many more at my
Artfire store
!