Thanks for looking!!

- Feedback -
- my LJ
- http://community.livejournal.com/eglfeedback/284978.html
- Shipping -
- Shipping is roughly $5-$8 for most items here in the USA. Lighter items will be less, of course :)
- I do ship overseas, please ask for an estimate.
- Insurance is optional, but always recommended. If you don't get insurance, I am Not responsible for your item once it leaves my hands!

- Other Stuff -
- I have a Premier Paypal account. The fees will be split in half with the buyer.
- Please pay in a timely manner. Please don't disappear after you agree to buy something! If there is an issue, please let me know in advance and we can likely work something out.
- Everything comes from a smoke-free and pet-free home.



If you have any questions/need more pictures, please feel free to ask! :3

** I'm also open to haggling, but please be reasonable. **

If more than one person is interested in an item, I will look at the highest offer (but will give the other person a chance to respond).









: : : First, a quick WTB : : :
- Metamorphose window print skirt (longer length preferred)
- longer length skirts!
- Yay for IW, ETC, and JM
- no fluffy bunnies/kitties/puppies/etc please. :)



--------------------



Angelic Pretty black hoodie
Asking price: $95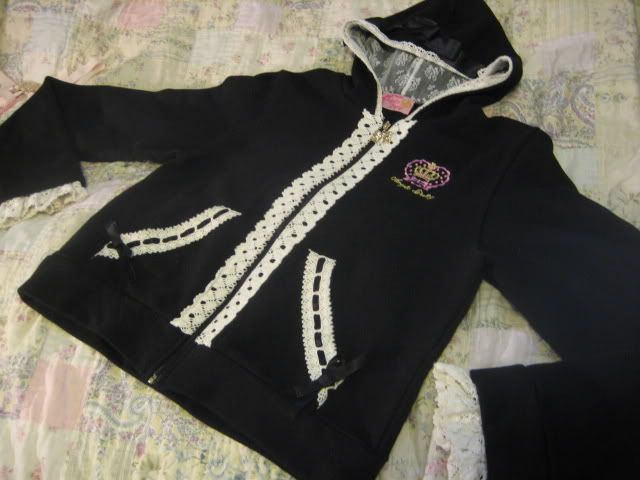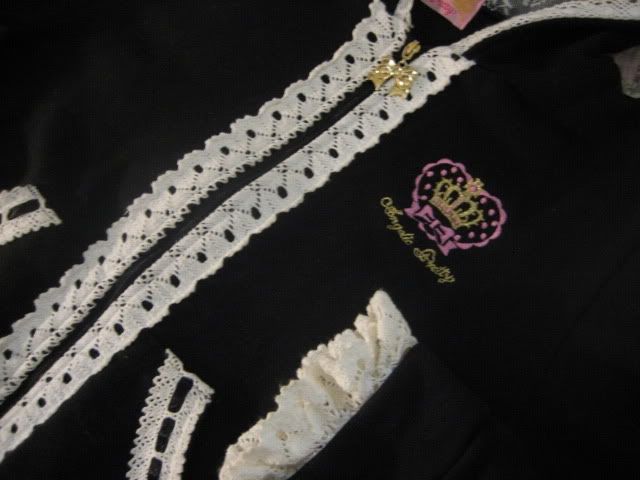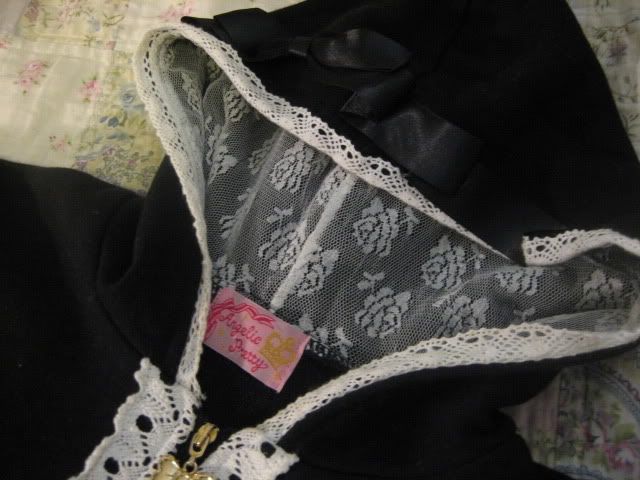 Excellent condition! No fading/discolourations/pilling/holes. Features removeable lace cuffs on the sleeves, pretty lace detailing with bows on the (functional) pockets and zipper, AP embroidered logo, a gold zipper pull, hood with bow detailing, lace, and a rose lace interior. The inside of the hoodie has rose lace next to the zipper but is otherwise black. Gorgeous!!



--------------------



Metamorphose navy knit top
Asking price: $40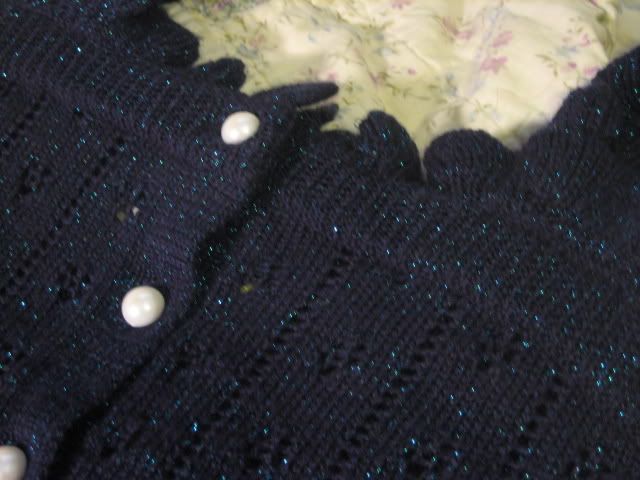 Excellent condition, as only ever tried on. Navy blue knit with a pattern, with shiny metallic threads running through it. Pearl buttons and hem, functional waist tie, ruffled sleeves. Very cute!



--------------------



Modcloth - Nick and Mo skirt, size L
Asking price: $40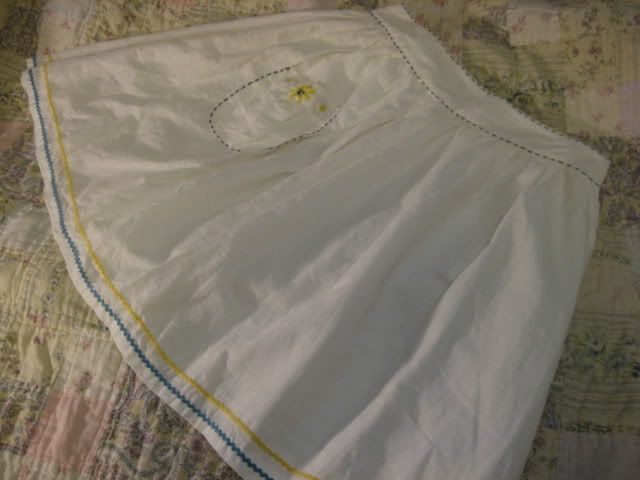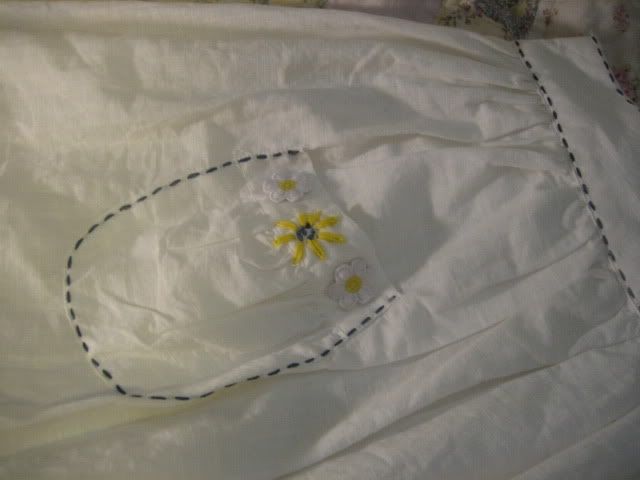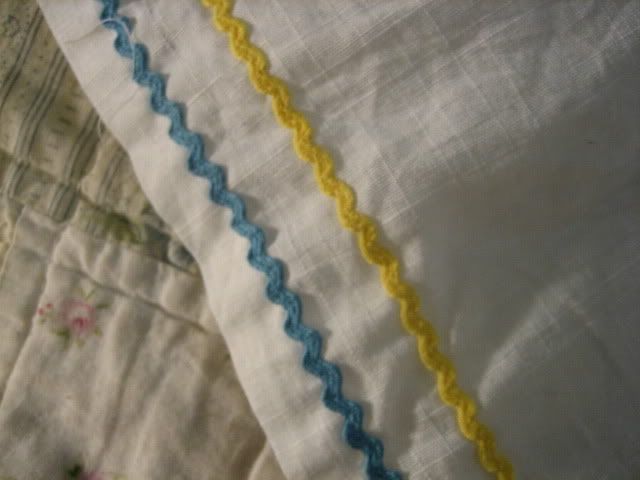 Brand new. One of the tags fell off, but the style/color tag is still attached. An adorable skirt with stitched design on the pocket and waistband, functional pocket with flowers, rickrack trim, functional waist ties. A lightweight material that is lined.



--------------------



Vivienne Westwood enamel orb bracelet
Asking price: $85 shipped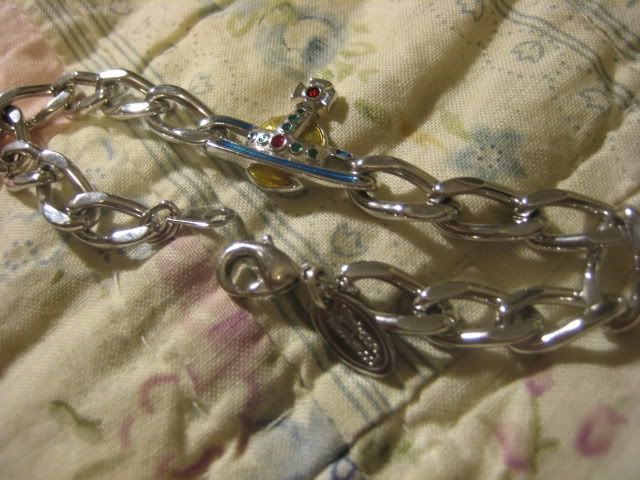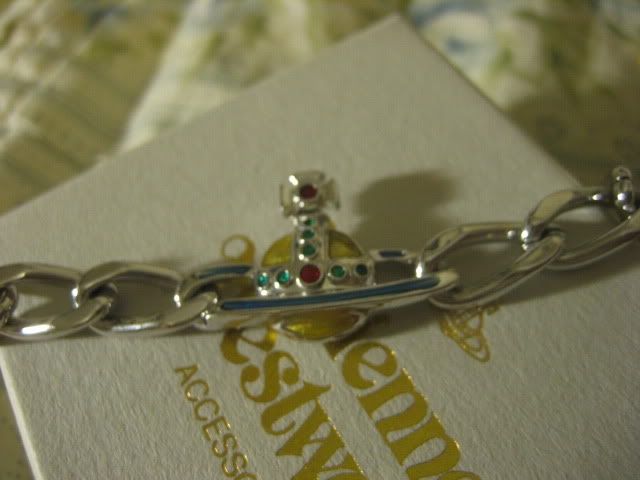 This is darn near brand new. I think it's a really pretty bracelet but I don't wear it! I've worn it once since I bought it, and it wasn't even for more than an hour. Retailed for £80 but I paid £68 for it on sale. I do have the receipt or this item and will scan it upon request. Comes with the pouch, but the lettering has faded a bit from age.



--------------------



Vivienne Westwood swallow orb earrings
Asking Price: $65 shipped in the USA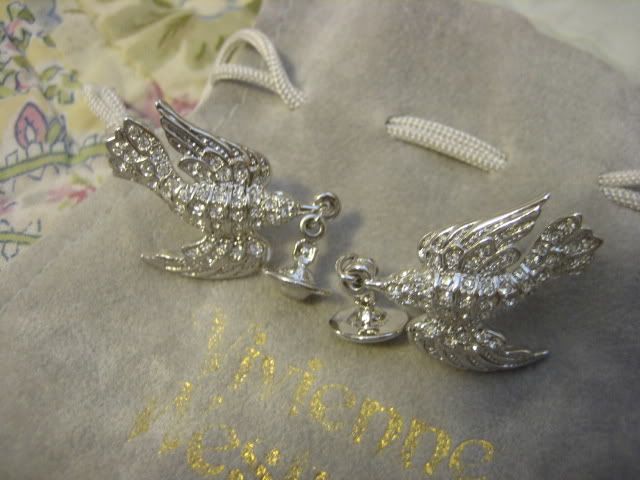 Ladies and gentlemen, these earrings are Not for the faint of heart.... they are nice and big and sparkly. I bought these ages ago and just haven't really worn them. This collection is long discontinued. Comes with the pouch, but the lettering has faded a bit from age. They retailed for £85 when I got them from Boheme, but the site has since been updated and doesn't show the product anymore. But! The item is shown archived here:
http://replay.web.archive.org/20090219164317/http://bohemeclothing.com/prodlist.php?c=access&m=2



--------------------



Black x White headbow
Asking price: $12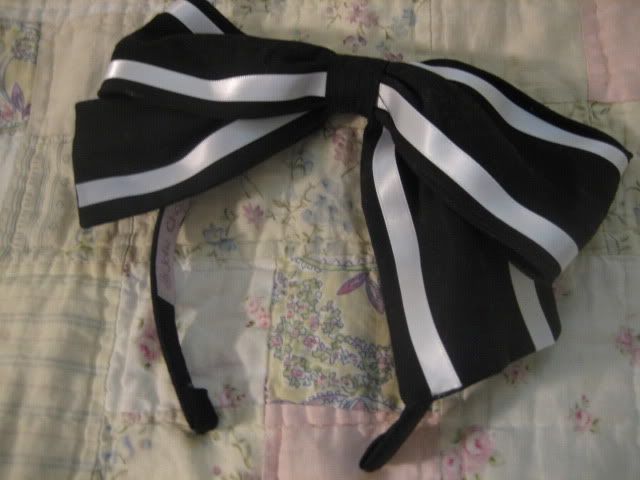 Handmade by Jolie Chose. Wired headbow that is adjustable along the band. Great for sailor coordinates!



--------------------



Switchblade Stiletto Cardigan w/ Faux Fur
Asking Price: $45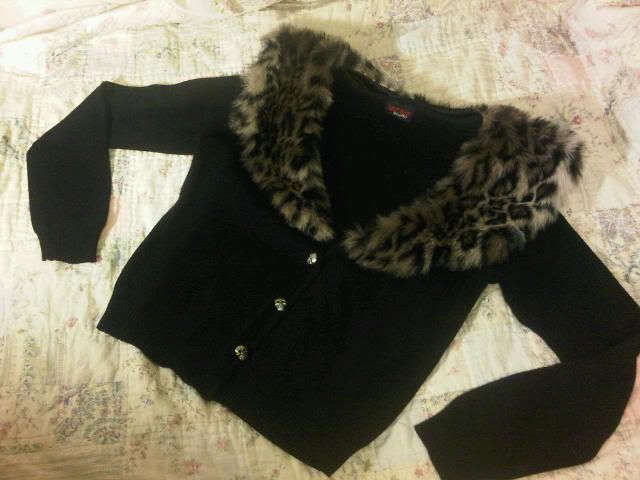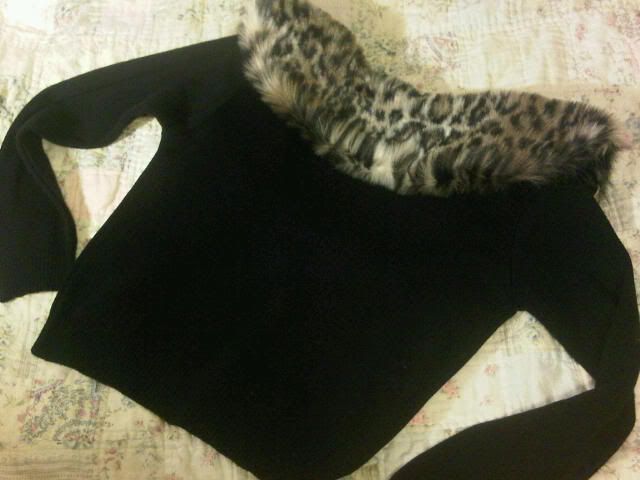 This cardigan was a huge impulse buy. It's completely brand new and I removed the tags with the intention of wearing it. Lo and behold, it just kinda stayed in my closet... D: Soft faux fur collar (it's a separate layer, so you *could* make detachable if you really wanted to!), skull buttons. Tagged a S, but the material is stretchy. I usually wear a Medium and it fits just fine. It includes a red rose pin that came with it that I removed because I didn't like it on and forgot to put back when I photographed it. I'm really looking to get back close to what I paid for it ($65 + shipping), otherwise I'll maybe try harder to work it into my outfits ^^;;