US buyers preferred, but I will ship worldwide with added postage.
First to pay full amount gets the item.
Holds are done with a 20% non-refundable deposit.
Prices are in USD and include shipping in the US and PP fees.
Shipping is done within the next business day.
No refunds. I'm not a K-Mart.
The pink bustle-backed BTSSB JSK is not for sale, as I just found out that the zipper was a dud. I am currently getting a friends' help to replace it.
1. Pink Angelic Pretty Wrist Cuffs. New, $45
Sold, thank you!
I really really really hate to let these go, but because I need money in a bad way right now I don't have much of a choice. I haven't gotten a chance to wear them after I first got them because they are big on me (I have super tiny wrists) and I didn't have any sock glue.
2.
Offbrand Shoes. I bought them because they said 7 1/2, but they will definitely only fit a size 7. Worn once for a few hours. Some scuffs. $18
3. BTSSB Ribbon Socks. Worn once. $18 Sold, thank you!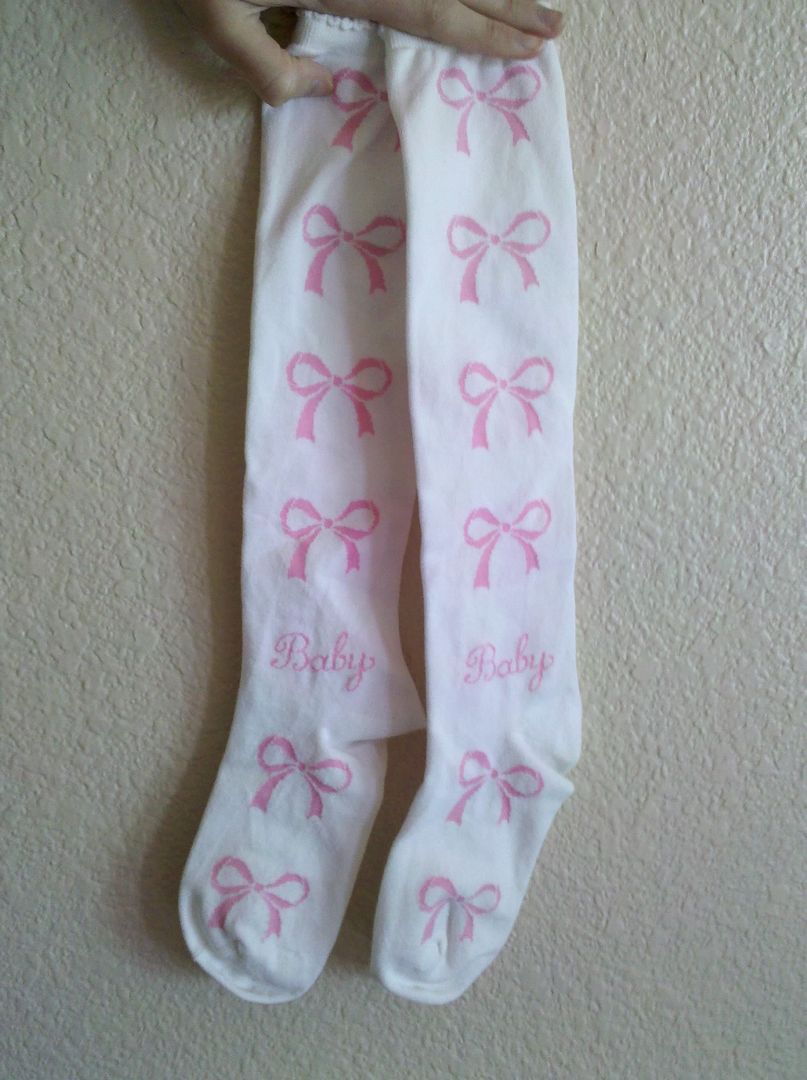 4.Victorian Maiden Ivory skirt. Purchased here in the sales comm, but I have only tried it on once to find that it was too short for my taste. :( $70
Max Waist: 27" Length: 19 3/4"
5. Antique Bird Brooch $25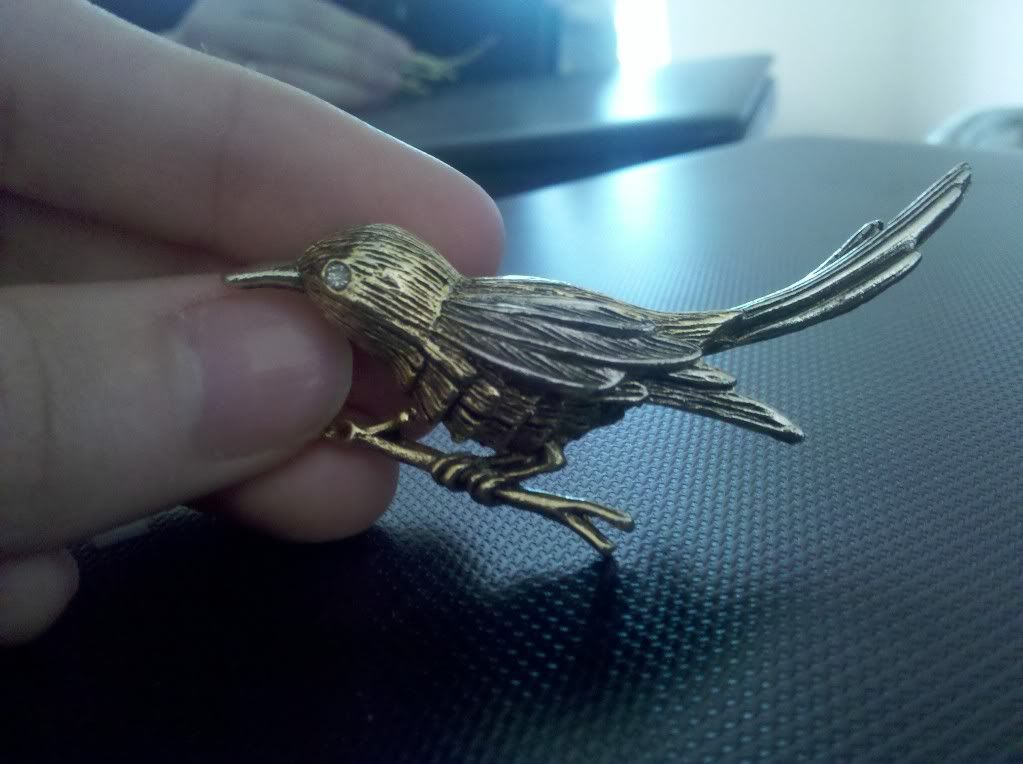 6. Mary Magdalene OP in cloudy rose
I took this in and got it professionally altered to fit my size, so it now fits a 34-35.5 inch bust. The seamstress also increased the max waist size to 28.5, which I didn't ask for. I wore it once, and though I love it I just need the money right now. $200
7. Victorian Maiden High Waist Skirt, Black. $180
Yet another beautiful item I don't want to get rid of, but need the money back. I literally just got it in the mail on Monday, thanks to customs, and have tried it on once.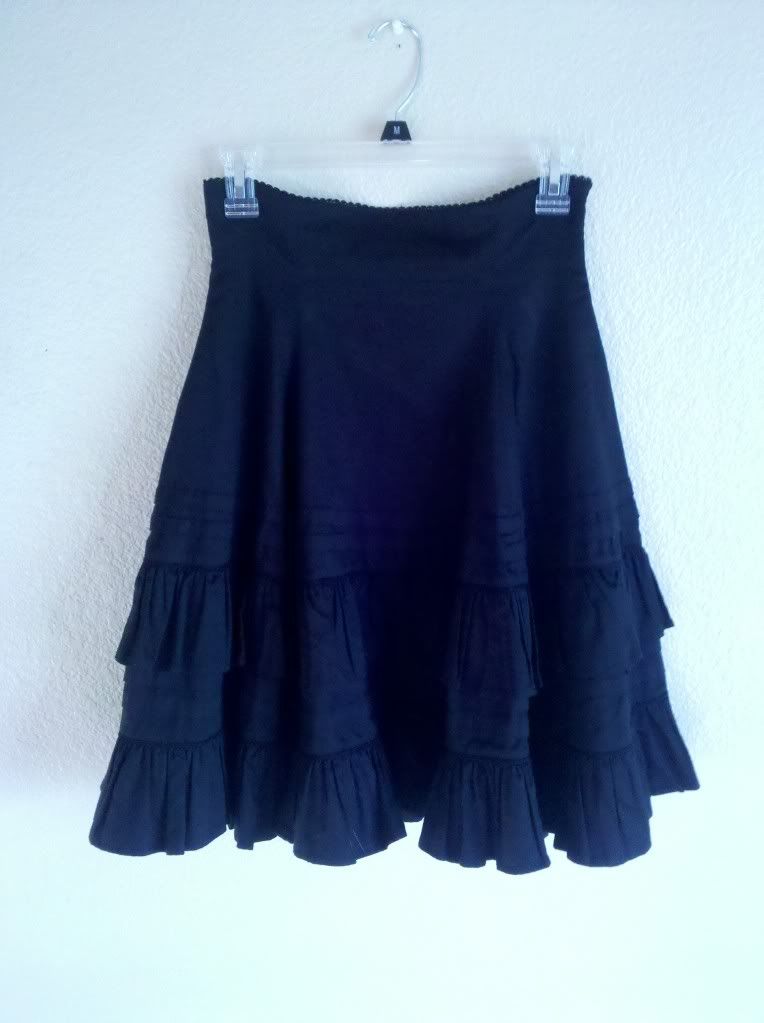 proof pic, the original post has better pictures.
8. Offbrand lace arm warmers. Set of two.$10
9. Angelic Pretty blouse with detachable sleeves $75
Yet another item I got off of the sales comm, but I never saved the link for it. It's in great shape. I wore it once and then dry cleaned it. The back has a huge panel of shirring, so the size is really flexible. Sold, Thank you!
10. and 11.
Two tiaras. The one on the left (10.) is old but not vintage, and has had the plastic above the teeth on one side broken and then glued back together. It's $12.
The one on the right (11.) is vintage. It's been cleaned, and I haven't gotten a chance to wear it yet. It has a dangling crystal in the top middle. $35.
Detail of 11.:
12. Bodyline folding Parasol U023 in whpik, never used. $22 (because of shipping) Sold, thank you!
13. Bodyline Parasol U025 in lora, $25 (because of shipping, it doesn't fold at all)
14. Bodyline JSK L223 in sax, size M brand new without tags. $40
I got it because I liked the print, but when I showed a picture of it to my husband... ._.
15. Angelic Pretty Red Shoe Clips, brand new. $28.
They were made to match these shoes but I like them without all of the bows. Pending Final Payment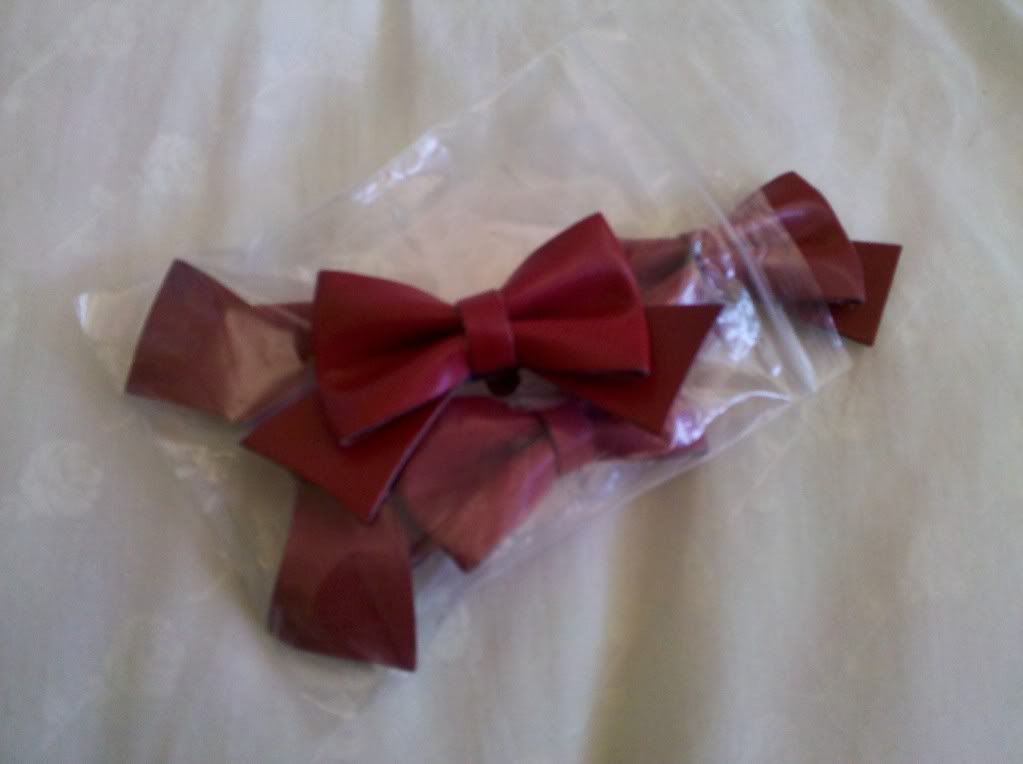 16. Cinderella Jewelry Socks. Worn twice, washed very carefully. $26
I LOVE these socks;.; it's probably my favorite print. But, out of necessity: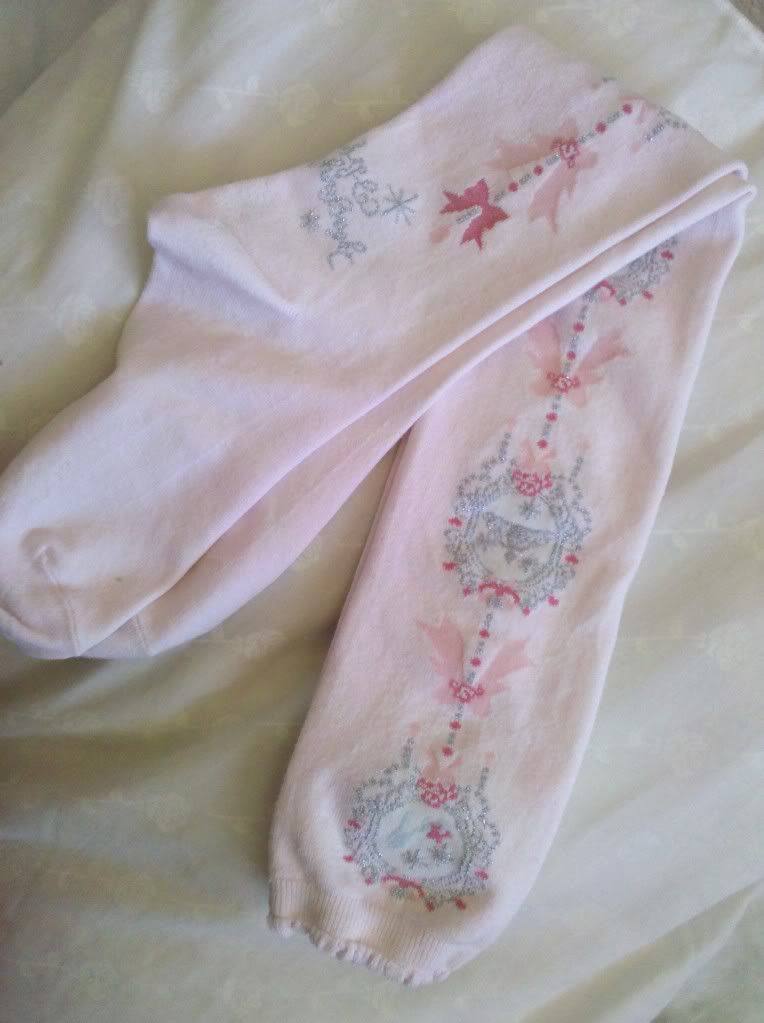 17. Bodyline Socks 412 Brand New without tags, $7 Sold, thank you!