A couple of things first
• Shipping is no longer included in the prices. I can, however, do my best to offer you the lowest shipping prices possible, with multiple options. I can also add tracking and insurance upon request. International shipping is a-okay!
• Local buyers in the five boros are also welcome to arrange for in-person pickup/exchange.
• I accept regular and CC paypal. To echo the previous statement, buyers in the five boros can also arrange to pay cash or check in person. In the case of checks, the item does not ship until the payment clears. Rather than e-checks, it is faster if the buyer transfers money to their paypal account.
• My feedback page is here! Please don't forget to leave feedback, guys. ♥
• I have nosy cats in my home. I have, to my knowledge, kept them 100% away from everything I intend to sell, but if you get a couple gratis cat hairs, here's my apology up front.



If you are interested in purchasing an item, please leave your paypal and location (zip code if in the US, for accurate shipping) in your comment for invoicing! I will screen it.
Priority goes to the person who leaves this info first!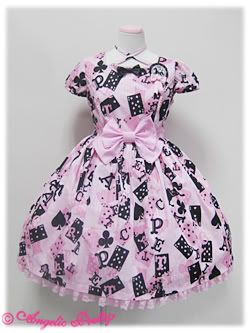 I don't know why everything I put on a dressform with my ITS petticoat skews like that.
Trump Carnival OP, NWT, in pink x black
It's been kept in plastic and on a hanger for the entirety of my ownership of it, and of course I am the first owner.
I bought this dress with the intention to appropriate the waist ties into extra fabric to expand the sides, but with the semester being what it is, it never happened.
However, when I was taking photos I did discover this small fleck, just below the lower lefthand point of the front waistbow. It was not shipped directly from AP's warehouse or anything like that, so I imagine it may have happened in-store.
Minimum measurements are listed on hellolace; suggested maximum would be 38" bust and 32" waist.
$330 shipped via Priority Mail, anywhere in the US, $340 shipped to Canada, or $345 shipped anywhere else.
If you agree to pay the paypal fees (or if you send the payment the fee-free way) then you'll get this fabulous thing!


Tokyo Rebel's stock photo
The print
I have two others already so I'm, you know, good for it. This one has never been used.


***

The MILK collab is all gone, to my knowledge, but guess what isn't? Franche Lippée! Yay!
Whereas the MILK was better for sweet lolita, this is better for more ETC styles.
$19.90 each. All are NWT!
Sizing tips
S: Tag lists bust 33"-35", recommend up to 40" bust comfortably
M: Tag lists bust 35"-37", recommend up to 42" bust comfortably
L: Tag lists bust 37"-40", recommend up to 45" bust comfortably
XL: Tag lists bust 40"-41", recommend up to 46" bust comfortably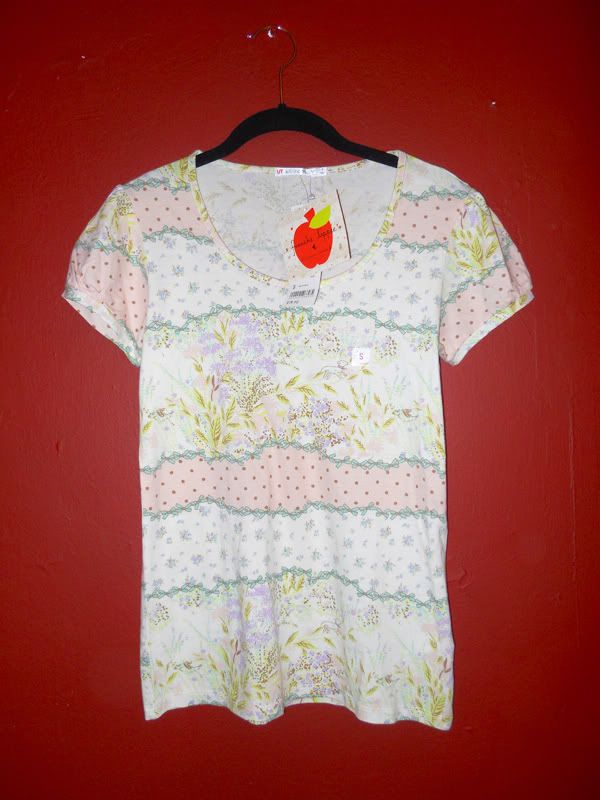 Franche Lippée sheep and bows top in pink
S L L XL XL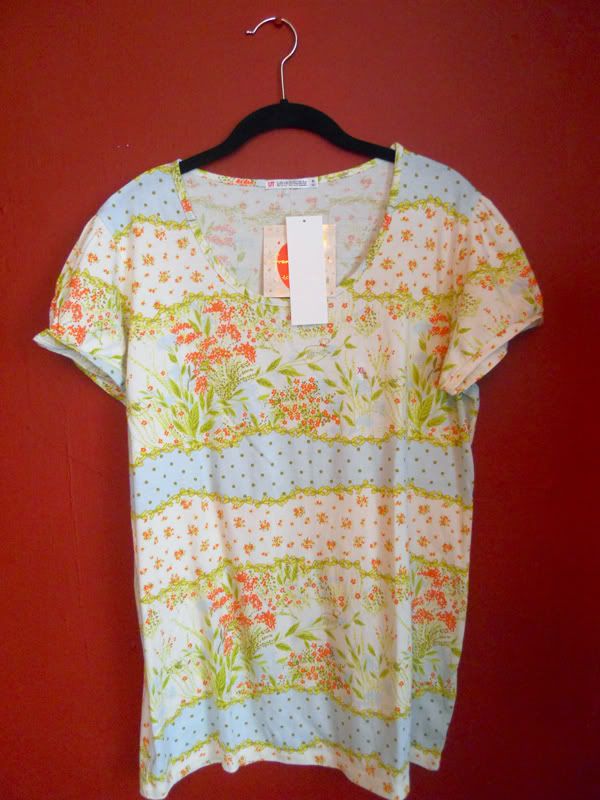 (sorry for the grainy quality, I was trying to adjust to get a more accurate color representation on the print)
Close up
Franche Lippée sheep and bows top in blue
L SOLD



Close up + better color representation
Franche Lippée whales top in pink
M L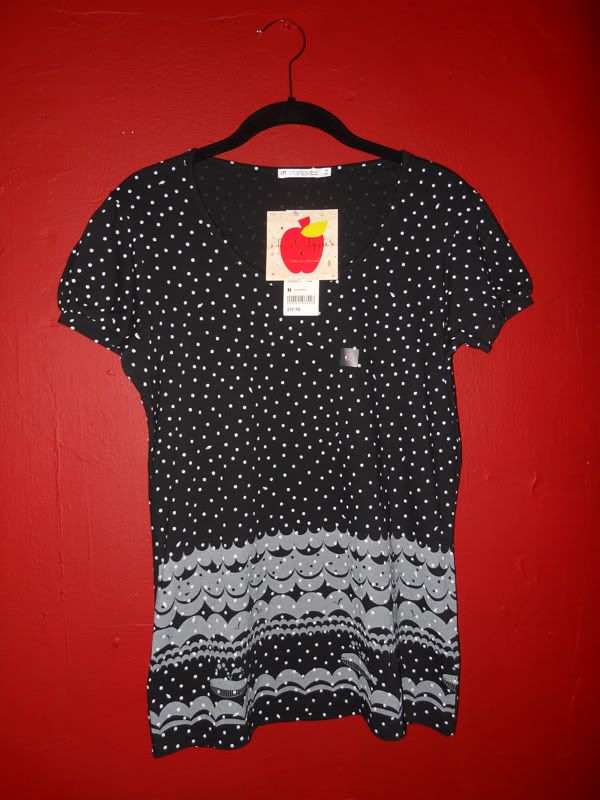 Franche Lippée whales top in black
M M M

I actually have more, but they're less lolita and more mori girl, but I'm still waiting on mori_girl_sales membership approval. :c

I also have this that I originally bought for myself: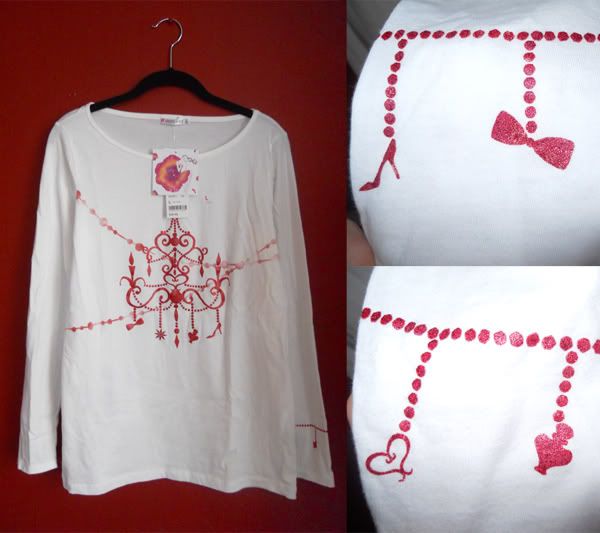 Uniqlo Sweet Illustrations girly chandelier top, size L



Etsy listings!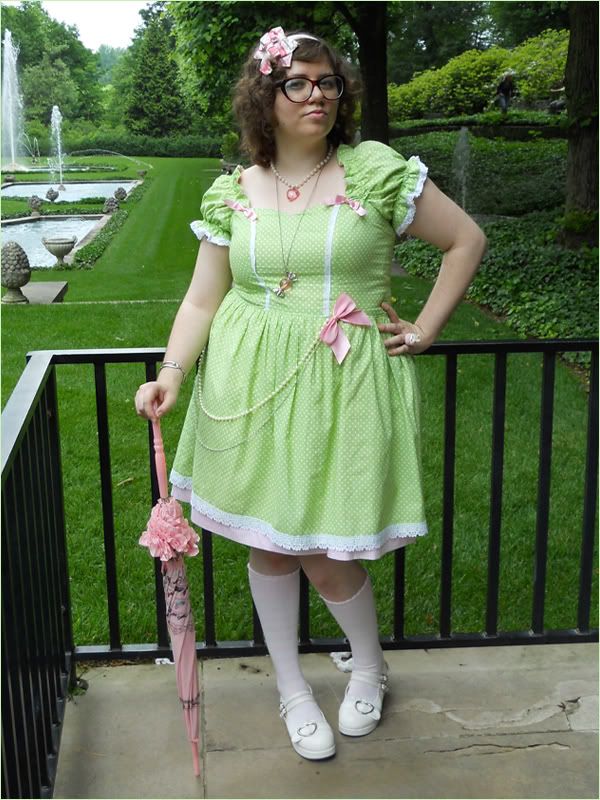 Lime polka dots and pink stripes onepiece - Size L/XL - PREWORN
$80



HUGE blue floral headbow
$25



Cherry seersucker headbow
$25



Marimekko-esque floral headbow
$20



Multi-colored polka dots headbow
$25


I also have three berries print MILK shirts left here!