I accept paypal payment only. The first person to post with their paypal address and zip code or country, ready to pay for the item will get it. However, I reserve the right to refuse a sale. Feedback page: http://community.livejournal.com/eglfeedback/494508.html

Shipping within the US for the AaTP items is $4. International is $6.

Alice and the Pirates socks: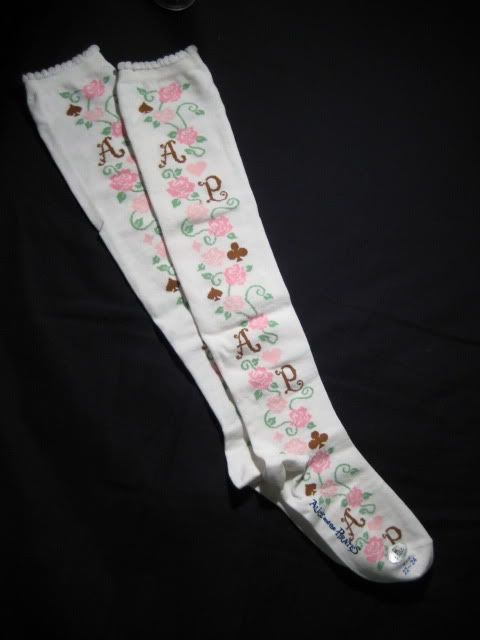 Like new, tried on once, never worn. They still have the sticker on the toe. They are white with mint and pink vines and flowers, and brown letters A and P and trumps.
Price: $19


Alice and the Pirates navy and white round head dress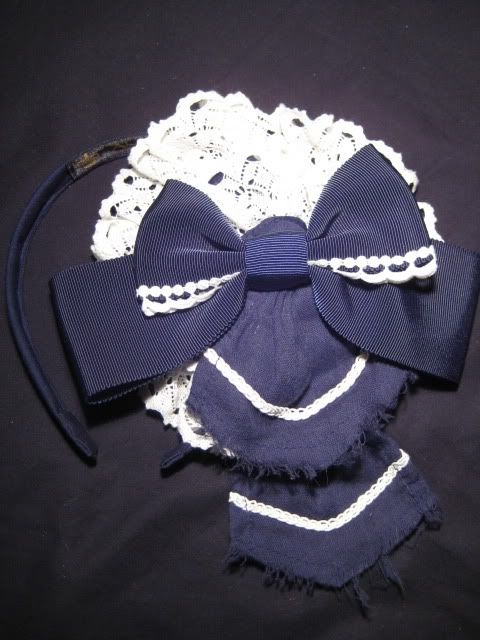 A pretty round headdress from AaTP on a headband. I bought it new from BTSSB. It has been used only twice by me and has been sitting in my accessories drawer since last year. PLEASE NOTE: There is fraying on the hanging tails. This is part of the design. It is meant to be frayed. It came to me from BTSSB with the frays. If you do not like the frays, they can be easily trimmed off.
Price: $25




Handmade hair bows:
I also have some of my handmade hair ribbons for sale. I make these by hand, so please understand that there may be some imperfections that can be expected when buying handmade items. But I do make these to the very best of my ability, and never sell any bows that I wouldn't wear. :) Prices are listed, shipping for the bows is $1.50 within the US. If you buy 3 or more bows, the shipping goes up to $2.00.

The bows are made of grosgrain ribbon and cotton lace. They're about 4-5 inches across.

Here is a photo of what the larger double bow styles look like in the hair:



All brooches have pin backs like so:



All hair clips have a french clip like so:



All pigtail bows have elastic hair ties.


White hair bows with white lace and white hair ties:


$6


Burgundy hair bows with cream ribbon trim and black hair ties:


$5


Two pairs of bows: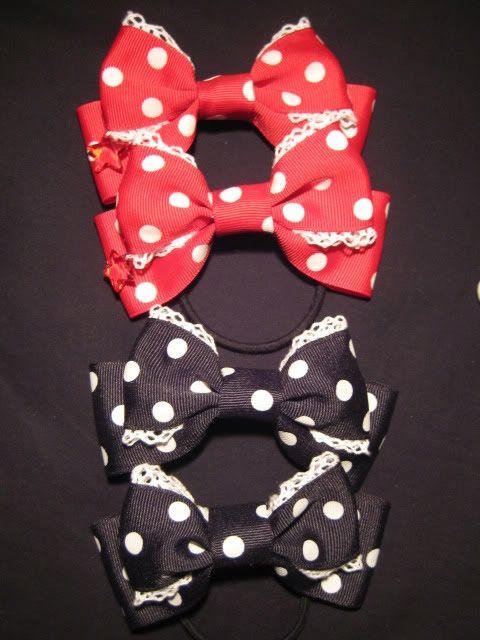 Pair of red polkadot hair bows with white lace and a red star charms on the corner, black hair ties: $6
Pair of black polkadot hair bows with white lace, black hair ties: $6



Red and white polkadot with white lace and a red Rilakkuma jingly bell charm, hair clip: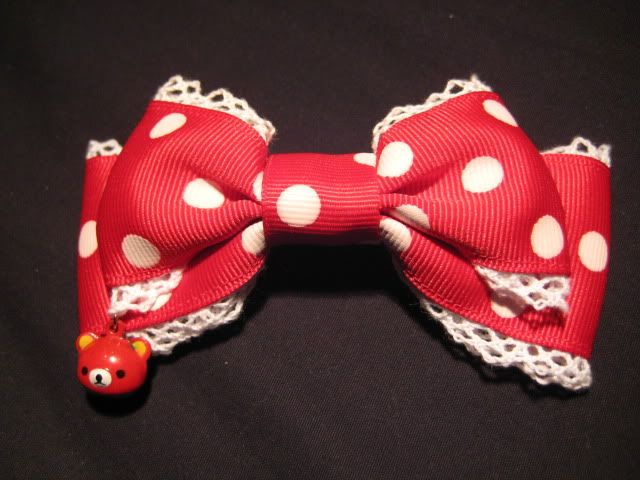 $6


Mint green double bow with white lace and a white heart charm, hair clip: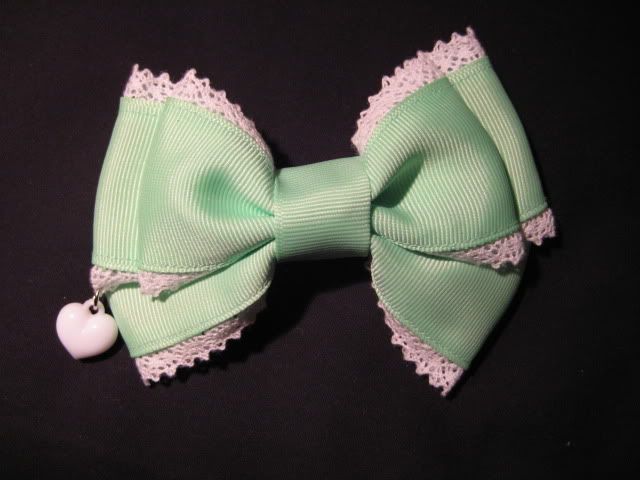 $9


Brown double bow with brown lace hair clip: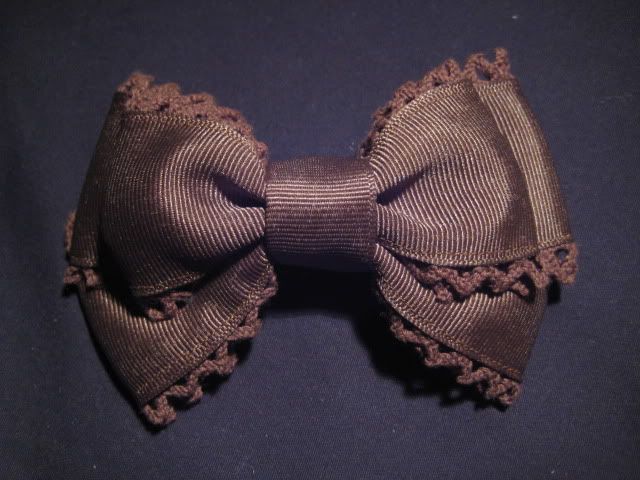 $9


I can also make customized bows! Please check out my flickr album to see previous bows I've made, and photos of the different ribbon I have available. :) http://www.flickr.com/photos/35967038@N06/sets/72157625294210268/


Thanks for looking!