Hello everyone,

Here are the rules :
- Items go to the first person who leaves their Paypal address. I will give priority to French buyers in the case of a local pick up.
- I accept Paypal only. For French buyers, I accept cash and checks in case of a local pick up.
- All items come from a smoke-free home. Please note that I have cats though I keep my clothes away from them. I will lint roll all items before sending them out.
- Shipping is from France . I am not responsable for lost or damaged packages if you did not purchase insurance.
- All sales are final so no returns / exchanges.
- No trades please.
- I may accept payment plans depending on what you have in mind.
- Feel free to negotiate if you think the price is too high as I need all these gone.

Feedbacks :

My feedbacks can be found here and here.

- Angelic Pretty Cat Coat : 160€ shipped within France, 167,85€ shipped within Europe, 172,50€ shipped worldwide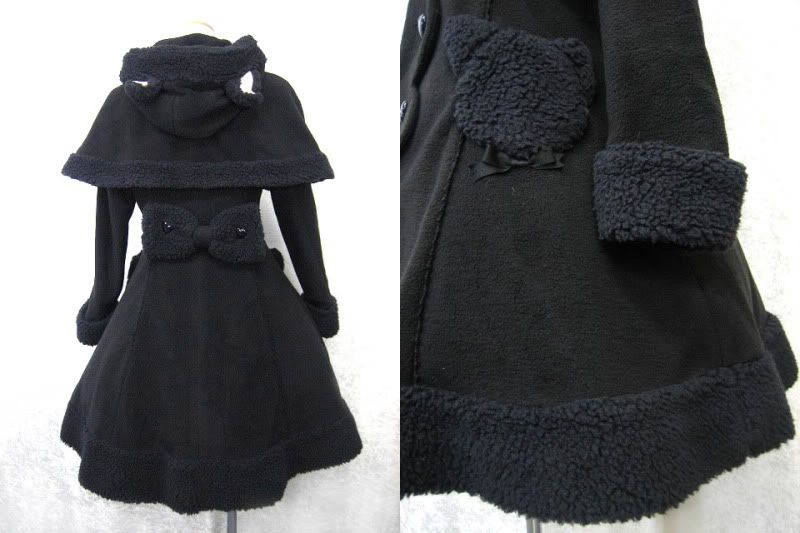 These pictures were taken from Closet Child only to clearly show what it looks like. I did not buy my coat from them !!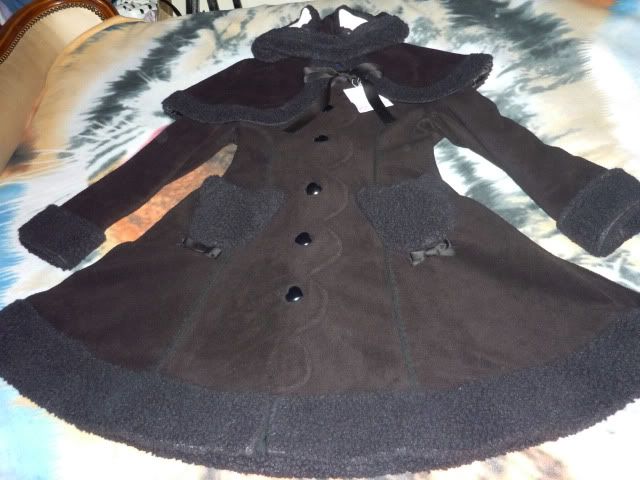 Condition : Bought new with tag on Yahoo auctions and worn a few times. The tag is still attached to the capelet because I always took it off. Perfect condition.

- Baby, the Stars Shine Bright Ribbon Cardigan : 36,90€ shipped within Europe, 37,90€ shipped worldwide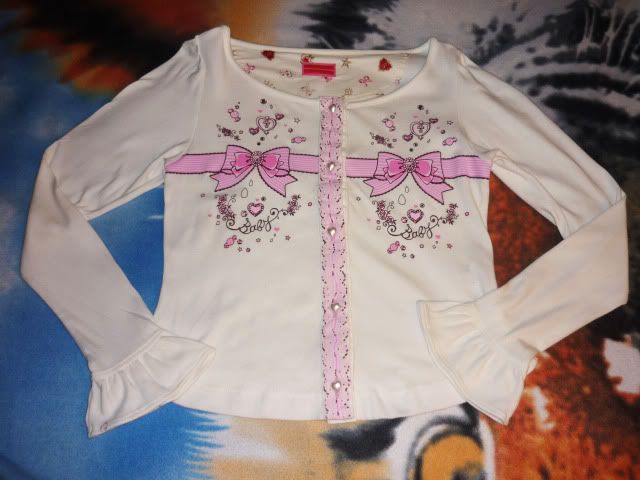 Measurements :
Bust : about 82cm~
Waist : about 72cm~
The fabric is actually quite stretchy so the cardigan can stretch more than those measurements but I will not strech it to know the max measurements because I do not want to damage the print.

Condition : Bought new at the Btssb Paris shop and worn a few times. Still in very good condition, no missing rhinestones or damages on the print.

- Bodyline Moi Même Moitié Replica blouse : 16,30€ shipped within Europe, 17,90€ shipped worldwide




Measurements : *has shirring at the waist ONLY*
Bust : about 82~92cm MAX (because the fabric is stretchy)
Waist : about 68~100cm

Condition : Bought new from the Bodyline website and only worn 1 or 2 time(s). The quality of this replica is actually quite good! No longer available on the Bodyline website.

Thank you for taking a look ^^