*All prices are in USD, shipping not included unless noted.
*I ship from NC, USA within one week of purchase.
*Prices do not include shipping unless otherwise noted.
*First to leave Paypal has priority. I only accept Paypal.
*I am not accepting holds at this time.
*I have +31 positive feedback here.

Rakuten Sweet Lolita Set [pink] - ON HOLD
Measurements are (roughly) as follows:
Bust: ~26 in. min - ~34 in. max // ~66cm min - ~86 cm max
Waist: ~26 in. min - ~30 in. max // ~66 cm min - ~77 cm max
Length: approx 35 in. // approx 89 cm

Super cute, very comfortable lolita set from Rakuten. I am the second owner and wore it once, only to find that the shade of pink and my skintone just don't look good together. :(

In the set: 1 JSK, 1 bolero, 2 detachable long sleeves for the bolero (not pictured but can be upon request), 1 headpiece, and 1 bow that was removed from the JSK by the original owner, but can easily be sewn back on.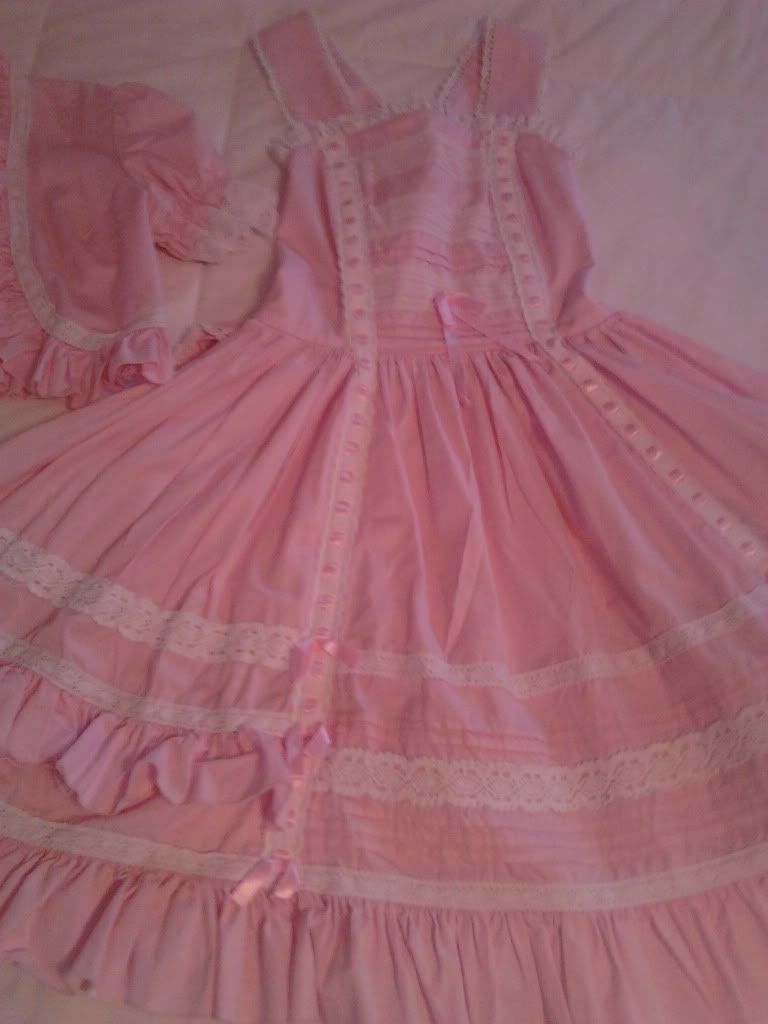 (flowers not included)

More pictures can be provided upon request! Sorry for quality though; all I have is a cell phone camera.