Hey everyone!
I won the pink Fancy Melody OP at an auction on Mbok, so I need the matching headbow as well as accessoires (it doesn't matter if they're from AP or not).
I need some SS-Teaparties as well, preferably in pink.

Here's a stockphoto of the OP: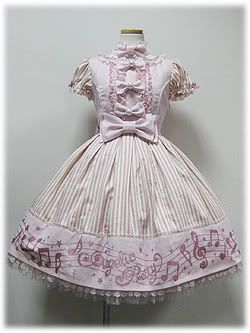 You can offer me anything from AP to selfmade accessoires.
Every brand is fine :>.
Here's my feedbackpage: http://eglfeedback.livejournal.com/1148618.html

Thank you so much.