TERMS
Prices in USD
Shipping included in prices for USA & Canada ONLY!
SHIPPING INCLUDED: Surface! if you require better shipping please ask!
International Please ASK for a quote
Not responsible for lost or late packages
Please Allow up to 1-2 week(s) to send packages
WILL CONSIDER REASONABLE OFFERS
For satisfaction please ask questions!
BTSSB Tiara Brocade JSK
[Proof]
belt pictured
[here]
Released in 2007. bought from egl_comm in 2009. Worn a few times in great condition! The fabric is lovely in person none of my pictures do it justice as well it's pretty heavy
Does not have the front bow or front ties around the neck unfortunately. Belt & heart are detachable and reversible!
Length 91cm Bust 84cm Waist 74cm
165$ shipped to Canada/ 173$ shipped to USA\
Metamorphose Noel Serie Sax JSK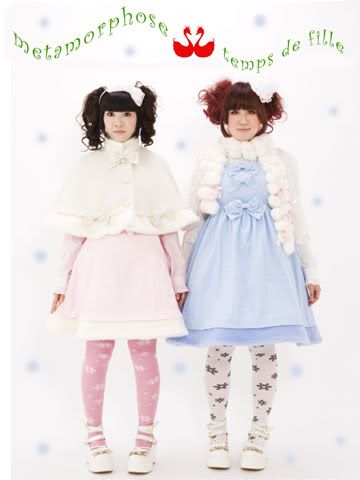 [Proof]
[Detachable Hem Line & Waist Ties
]
[Waist Bow]

Bust: 30+in. (shirring) Waist: 30in. Length: 34.5in.
Bought this JSK from Meta in December 2009. I've worn it a couple of time and there are slight
dirt stains
on the dress. it is hard to tell and was hard to photograph. Everything on the dress, waist ties, waist bow, hem line & small bow with the pearls are detachable! this is a great dress for someone looking for a versatile lolita dress!
70$ shipped to Canada/ 76$ shipped to USABodyline SAX soft Cream JSK


[Proof]

Bought off Bodyline. Only worn once
50$ SHIPPED TO CANADA/ 55$ SHIPPED TO USA
BTSSB REPLICA Clock Purse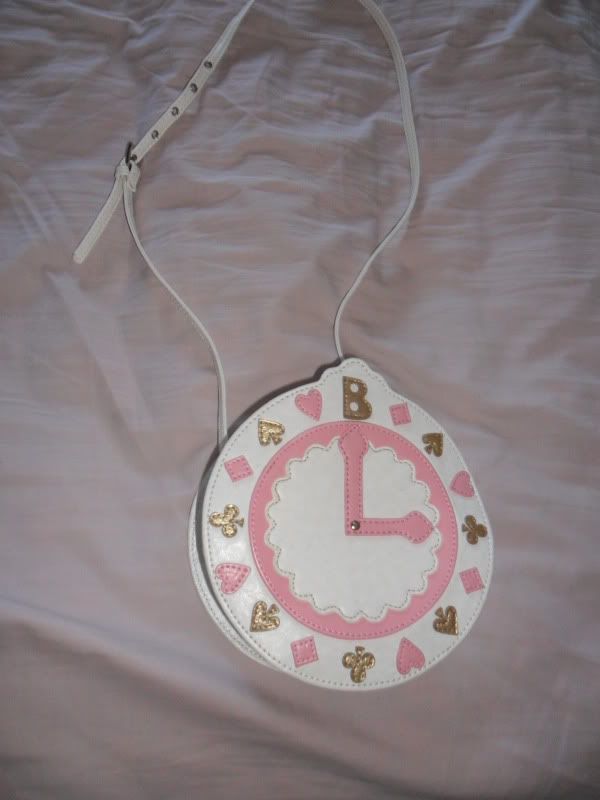 Worn only to a few meetup. A pink eyeshadow imploded in it so the inside is stained pink
24$ Shipped to Canada/ 27$ shipped to USA
Polka Dot Pink Purse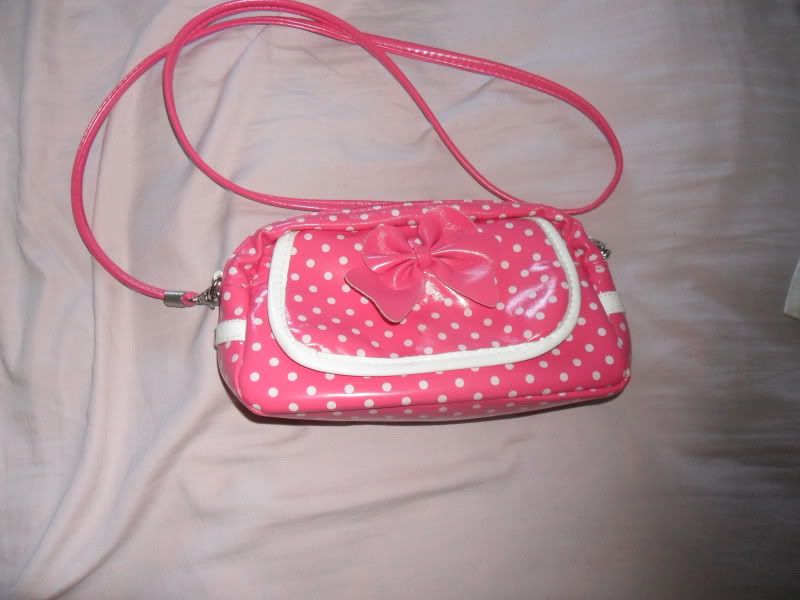 Bought in a group order 2 years ago with Basiik. Not used to many times. In perfect condition! Strap is detachable to be used as a clutch. Small pockets in the bag and the front with the bow
23$ shipped to Canada/ 26$ shipped to USA
H&M Black Heart Bag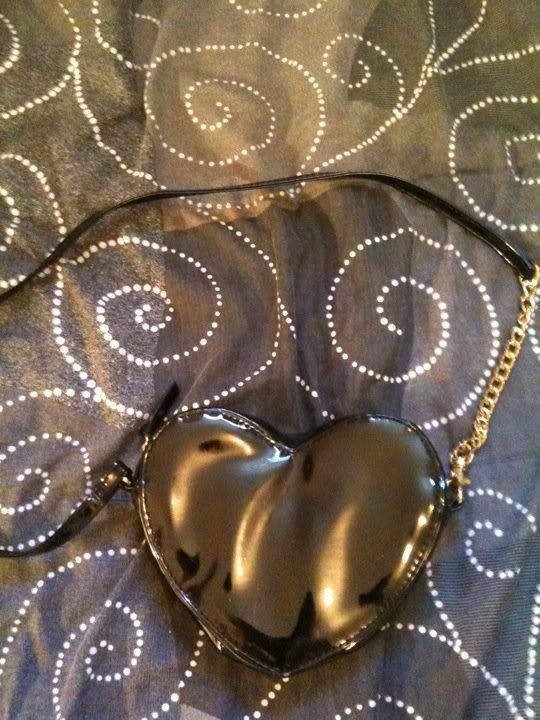 Used but in good condition! One side is detachable
15$ shipped to Canada/ 20$ shipped to USAMeta Catalog 2010


5$ shipped to Canada/6$ shipped to USA
BTSSB Pink Headbow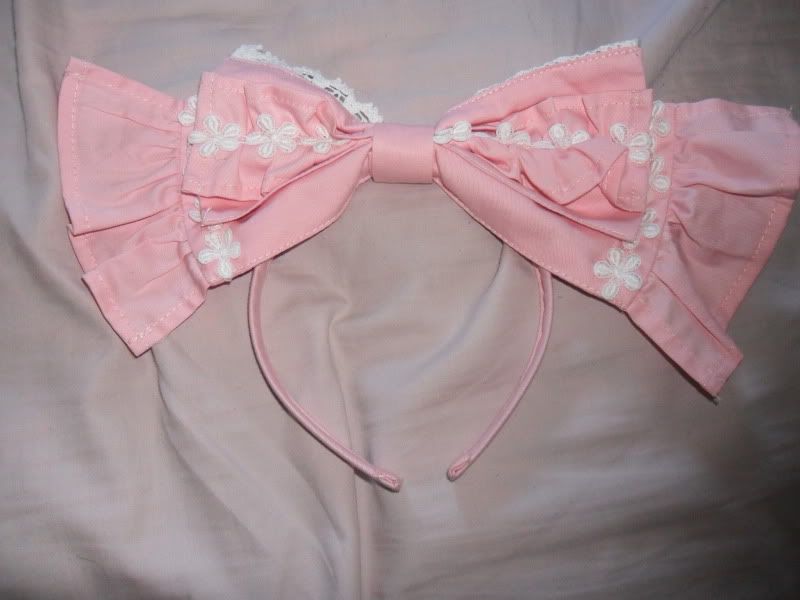 Brand New
15$ shipped to Canada/ 17$ shipped to USA
Angelic Pretty Ribbon Cutsew


Bought on EGL_Comm some years ago. only tried on
Bust: 24 in. Lenght: 20 in.
45$ shipped to Canada/ 50$ shipped to USA
Meta Bloomers

Never Worn
20$ shipped to Canada/ 25$ shipped to USA
Crown Label Ribbon Sock
ON HOLD
Never worn or tried on! They are a yellow/cream colour with mint & pink details
25$ shipped to Canada/ 28$ shipped to USA
Meta Pink & White Striped Socks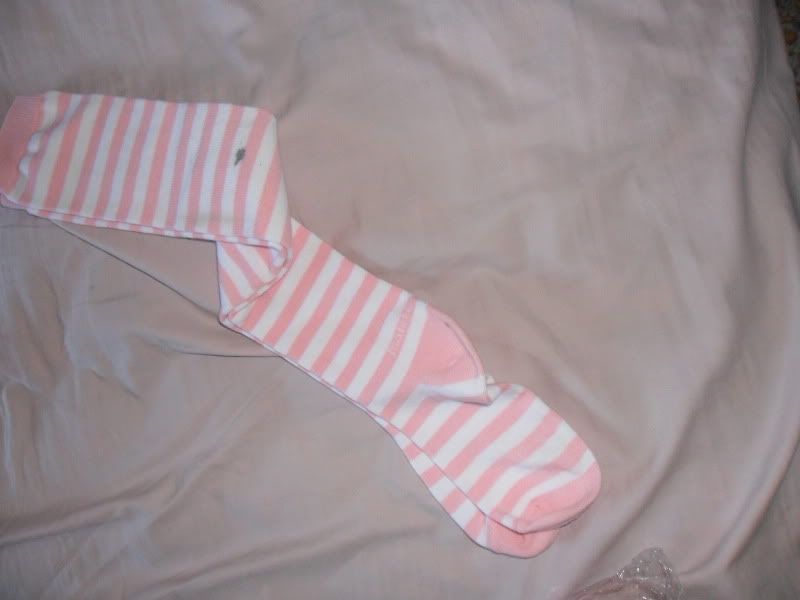 Never worn but there one stain on them. I donnu what caused it
13$ shipped to Canada/16$ shipped to USA

BTSSB Mint Headbow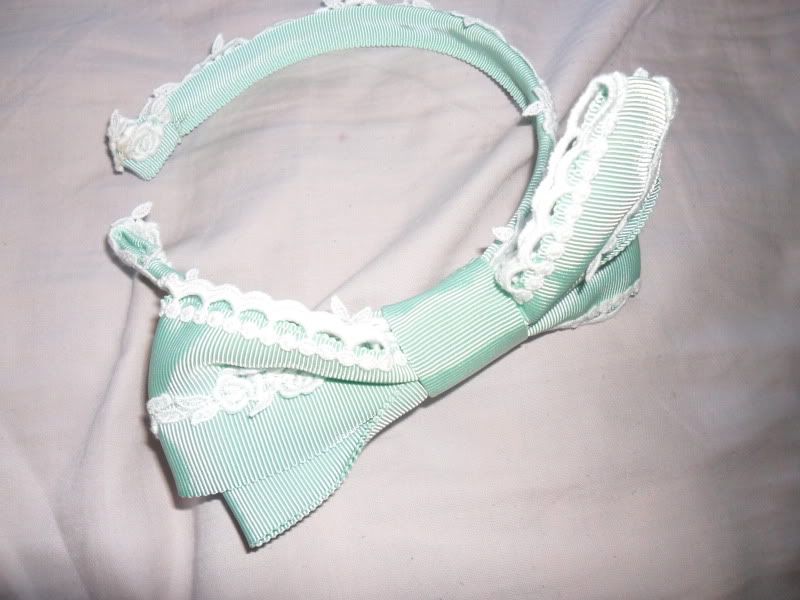 Worn maybe once or twice. Brand new
24$ shipped to Canada/26$ shipped to USA
Rose Hair Ties
Brand New. Never Used
4$ shipped to Canada/ 6$ shipped to USA
Strawberry Clips
Brand New
4$ shipped to Canada/ 4$ shipped to USA