BEFORE PURCHASING PLEASE READ THE INFORMATION BELOW , THANK YOU!



========================================
YOU MUST FILL OUT THIS PURCHASE FORM:

Item:
Paypal email:
Country:
shipping method (standard / tracked at additional cost):
========================================

Prices are in GBP (£). I only accept GBP.
I accept Paypal only. Prices already include STANDARD SHIPPING (UK first class mail / worldwide standard airmail)
I do not charge PP fees (so please take it into account when you purchase).

All positive feedback here on the eglfeedback and on my personal journal.

For direct sales, prices are negotiable within reason.

Priority goes to the person who (1) gives me their paypal address for invoicing AND (2) pays full price; this is regardless of how many questions you ask beforehand. I reserve all rights not to sell something to a buyer.

No trades, thank you :3 (unless otherwise stated)

Payment plans are OK with me. I will need GBP 50 of **non** refundable deposit to hold the dress, and then we can work out a plan good for you. I prefer to have the transaction finished within 2 months, with 2 payments.

★ SHIPPING INFORMATION ★
Shipping included in the prices is for standard UK first class / worldwide standard airmail.
Standard post gives insurance of around GBP36. Additional shipping tracking and/or insurance are available at extra cost, please see below for more details. I highly recommend tracked shipping option.
I always obtain proof of postage and by submitting the above purchase form, you accept that I am not responsible for any lost or damaged packages, if you did not choose tracked shipping and/or insurance. I reserve the right to ask a seller to purchase insurance and tracking at their expense.

★ TRACKED SHIPPING PRICES ★
UK
♥ Recorded delivery = GBP 0.80 extra
♥ Special delivery next day = starting at GBP 5.20 (please ask, as prices varies with weight) [Tracked, insurance up to GBP 500]

Worldwide
♥ Airsure = GBP 5.20 extra [Tracked to your door, insurance up to GBP 39]
♥ Additional insurance for worldwide shipping = GBP 2.60 in addition to the above methods [Insurance up to GBP 500]



ALICE AND THE PIRATES SAILOR DRESS

Cute dress with a sailor collar. Comes with detachable bow (which is shown in the last photo). In the main image, the bow isn't there, but it *is* included. Belt is also removeable, and the AP front panel (that little triangle) can be unbuttoned and hidden if you don't want it shown.

Condition:
Excellent like new. However, there is a TINY spot at the back of the dress. It is really tiny and faint so you can hardly see it but I thought I would mention it anyway (see
photo
)

Flat Measurements:
Bust: 44cm
Waist: 36cm
Length:93cm

Price:
GBP 110 (UK)
GBP 117 (worldwide)
SOLD THANK YOU

ANGELIC PRETTY MILKY CHAN OP - BROWN (+ MATCHING HEADBOW) SET

brown colour. Back zipper. Original AP not the replica. I will not split the set unless there is buyer for all of the items.

Condition:
Excellent like new condition. Bought new and I wore the dress twice. I wore the headbow once.

Measurements:
(flat measurements, approx., not stretched)
Bust: 44cm
waist: 38cm

Price:
UK - GBP 225
everywhere else - GBP 235
OP has been sold, thank you
HEADBOW IS AVAILABLE FOR GBP 35, including standard shipping and Paypal fees.
SOLD THANK YOU.

ALICE AND THE PIRATES WHITE BLOUSE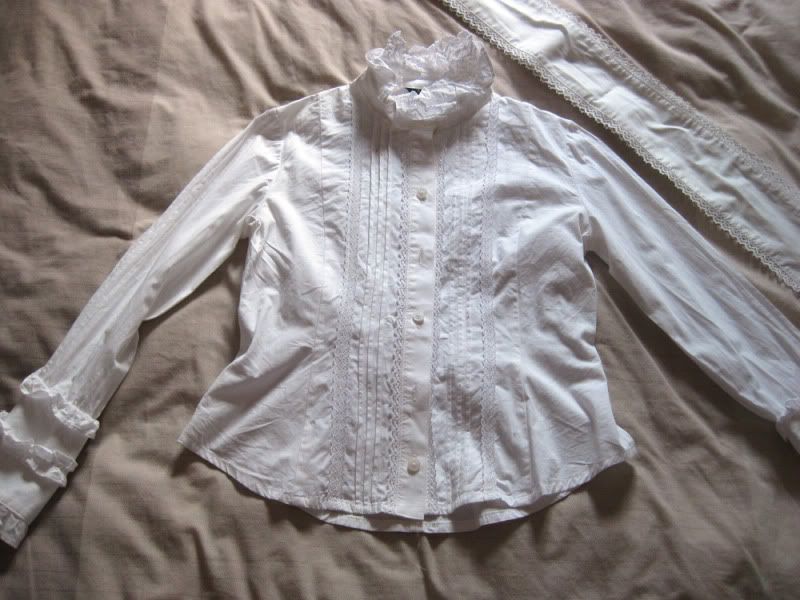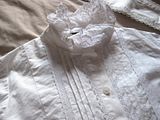 Pure white blouse, comes with a neck tie which you can use to tie a bow.

Condition:
Excellent, no flaws.

flat measurements:
Bust:47cm
waist: 40.5cm

Price:
GBP 45 (UK)
GBP 50 (worldwide)




INNOCENT WORLD OFF WHITE BONNET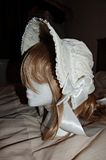 White (off white, but not cream) bonnet. It is made of velveteen material. Stiff rimmed bonnet. Do note that during shipping, the bonnet might be bent out of shape, you can steam press it back into shape. The flowers and wig are not included.

Condition:
Excellent, no flaws.

Price:
GBP 35 (UK)
GBP 40 (worldwide)





HANDMADE CIRCUS PRINT JSK

A really cute handmade dress, which I bought in auction from Japan. Not lined, but the fabric is really thick and is quite a heavy dress. All seams are serged and finished. Waist ties are not removeable but the front bow on the bodice is (it is a pin that you can pin wherever you want). The workmanship is generally good, all seams are neatly sewed, but of course do keep in mind that this is handmade. There is a fault at the back of the dress, where the hem does not match up completely (see photo)

Condition:
LIke new condition, no stains and tears.

Flat Measurements:
Bust: 47.5cm
Waist: 38cm
length: 88cm

Price (due to it being a heavier dress, shipping is higher and therefore plese factor this into the price)
GBP 30 (UK)
GBP 40 (worldwide)

SOLD THANK YOU



ANGELIC PRETTY BUNNY KNEE SOCKS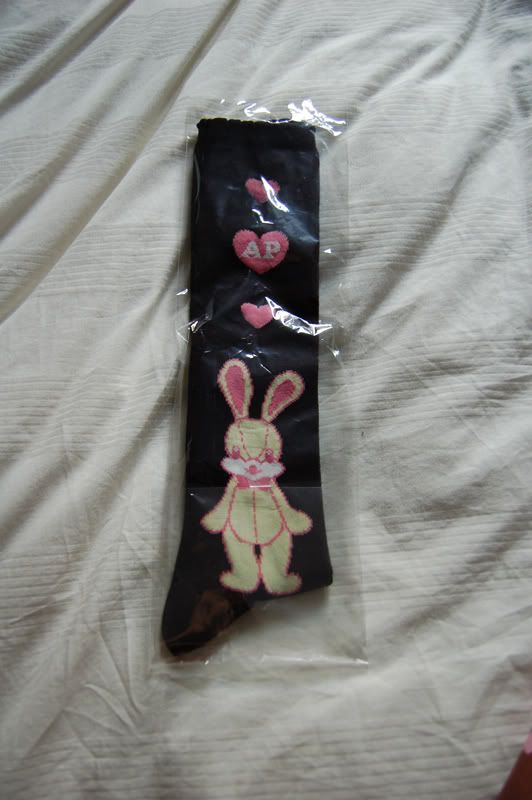 from the lucky pack this year.

Condition:
New never tried on.

Reduced! Price:
UK - GBP 17 14
everywhere else - GBP 21 18



ANGELIC PRETTY MILKY CHAN JEWELLERY


Condition:
Pretty much new. I think I wore them once...? They are in perfect condition anyway, no flaws at all.

Price:
BANGLE
UK - GBP 40
everywhere else - GBP 45
RING
UK - GBP 17
everywhere else - GBP 21