First, my EGL Feedback page: http://eglfeedback.livejournal.com/1241845.html
(I don't know if I actually have any EGL Feedback yet--though I should be getting some soon, but you can also get to my other feedback from there.)

The Fine Print:
* I do combine shipping on small items like these.
* If you don't get tracking, I will ask you to send payment as a gift so that I cannot be held responsible for what happens to the package after I mail it. Paypal seller protection only applies to things sent with tracking.
* I don't take cheques, I've been burned.
* I don't take cash, I have no way of proving I didn't receive it.
* Overseas shipping is expensive :( and not trackable unless you'll pay Express rates. :( I also don't like getting hit with hefty paypal fees because you didn't pay in USD. I will sell to overseas buyers but please ask for your total.
* Paypal will terminate seller accounts which pass Paypal fees directly onto buyers, so I don't; but I do factor this cost into prices.

Jewellery

Two china teapot pins from the 1980s/early 1990s. I do not remember exactly how old these are, but I had them in grad school when I lived in the overpopulated shared apartment, so at least 1991, maybe 1989.

This picture is about life size.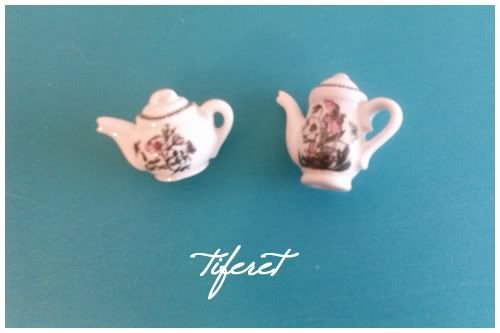 There is a blown-up picture here: http://i3.photobucket.com/albums/y60/azalaismalfoy/clothes%20pictures/IMAG0045.jpg

I'd like $6 each or $10 for the pair. (Add $2 for US stamps, $2.50 US shipped w/tracking or $6 for US priority insured)

Some faux pearls I never wear because I got my mother's pearls: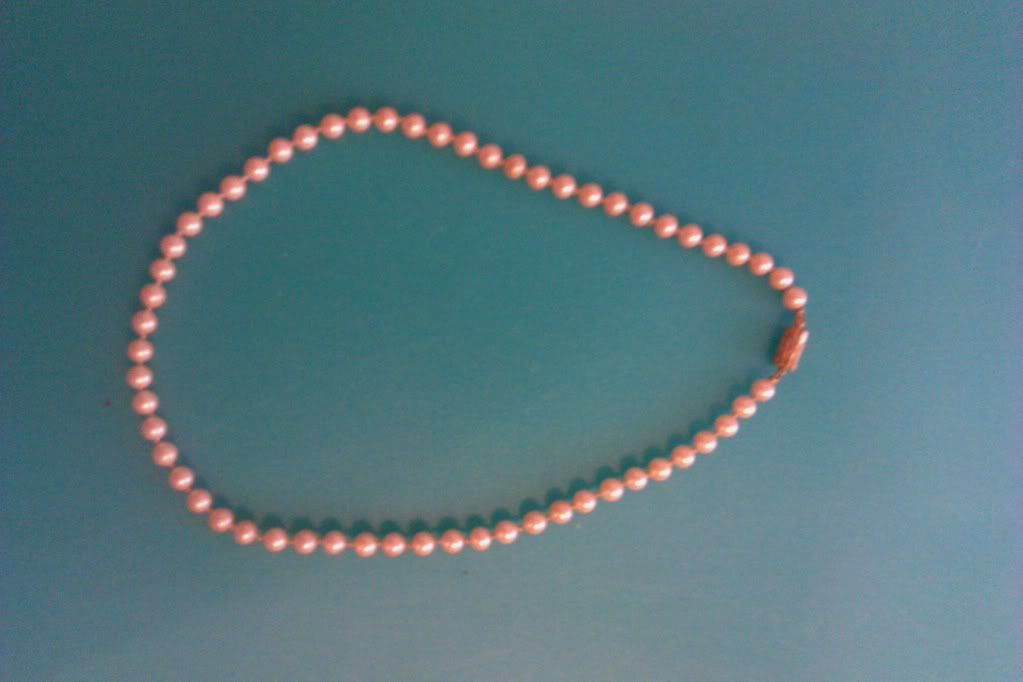 Short faux pearls, $7.50--they cost $25 in 1983. (Add $2 for US stamps, $2.50 US shipped w/tracking or $6 for US priority insured). They're not pink, they're cream coloured, but the light in my house reflects pink for some reason.

Long faux pearls: SOLD

Shoes

These are both shoes that I bought for myself and they fit me, I just don't wear them often. I wear a US size 8.5, 9, 9.5 or 10 depending on width and cut. In European shoes such as Irregular Choice or Everybody BZ Moda it's 39-40, depending on brand. I don't own any Japanese shoes but I'm told I'd be around 25. In UK sizes I wear size 7 Doc Martens but I'm told that I would wear around 6.5 in non Docs shoes.

Shipping on shoes is $10 for insured priority mail, although I would be happy to calculate zone-to-zone shipping if your zip code starts with an 8 or 9. Anything else, the cost of tracking will obliterate the difference between first class zone-to-zone and priority.

First we have some Rampage white eyelet Mary Janes, size 10. I'd like $10 for them. I am selling these because they are just not comfortable for me to wear. They fit me OK, but they're not flexible like I expect fabric-based shoes to be. I believe they were NWOT when I got them and I have tried them on walking around the house, but they have never been worn outside of the house because they just are not comfortable on my feet.




Original full size upside down picture here: http://i3.photobucket.com/albums/y60/azalaismalfoy/clothes%20pictures/IMAG0051.jpg

Then we have some Mudd pink ankle-strap mary jane style faux leather heels, also size 10, for $7. These were used and have some damage/scuffs to one heel. The previous owner wore them but I never did because they are too spikey for my weak ankles, which is why I am selling them with sorrow--they are really pretty shoes but I don't want to break my neck in them!




In my poupee closet: http://pupe.ameba.jp/item/hSWF3ESaQEDr/uW7cnH8h-4i4/
Closeup of damage: http://i3.photobucket.com/albums/y60/azalaismalfoy/clothes%20pictures/IMAG0053.jpg
It's not that noticeable without the EXTREME CLOSEUP, LOL

Socks

Nordstrom lace knee-high (not OTK) socks, $4.50, new, tried on once (add $2 for US stamps, $2.50 US shipped w/tracking or $6 for US priority insured). They are a crochet lace that is kind of delicate, like a true fishnet but much more intricate. I had some other Nordstrom lace socks that fit fine so I bought these, but they are too small! Out of the package, one sock stretched over a glass so you can see the pattern:




In the original package, as posted to my poupee closet: http://pupe.ameba.jp/item/-xfLNgR_Cf5H/uW7cnH8h-4i4/

I think they're pretty good quality but delicate, which is why I'd prefer to sell them instead of stretching them out.

The rest of these are all Leg Avenue socks which means that they are NOT Japanese brand quality.

Worn once: Leg Avenue fuzzy OTK rainbow socks, suitable for decora or maybe fairy kei: SOLD

Never worn, new in package: Leg Avenue opaque nylon thigh-high socks/stockings--not fuzzy like lolita OTK socks, more like tights or stay-up stockings.

Card suit socks, $4 (add $2 for US stamps, $2.50 US shipped w/tracking or $6 for US priority insured)



Pink socks, $4 (add $2 for US stamps, $2.50 US shipped w/tracking or $6 for US priority insured)



I will always hear offers/trades but don't promise to accept :)