Guidelines:
~ Feedback: http://community.livejournal.com/eglfeedback/1051770.html
~ I will ship the same day payment is received or the next day the post office is open
~ I ship from Kanazawa, Japan
~ I take paypal only. Fees are already included in asking prices.
~ If you don't like the price feel free to make me an offer! Also open to trades.

DS:
Item #1.
Baby the Stars Shine Bright/Alice and the Pirates Spring Collection 2011 Catalog
Quantity: 2
Condition: One catalog is in mint condition, the other has slight water damage on the corner of one page, but it does not ruin any of the model photographs. See picture for damage.
Asking $10 for the undamaged one, $5 for the damaged. Shipping by airmail is $5, any other way please inquire for quote.
Catalog front & back: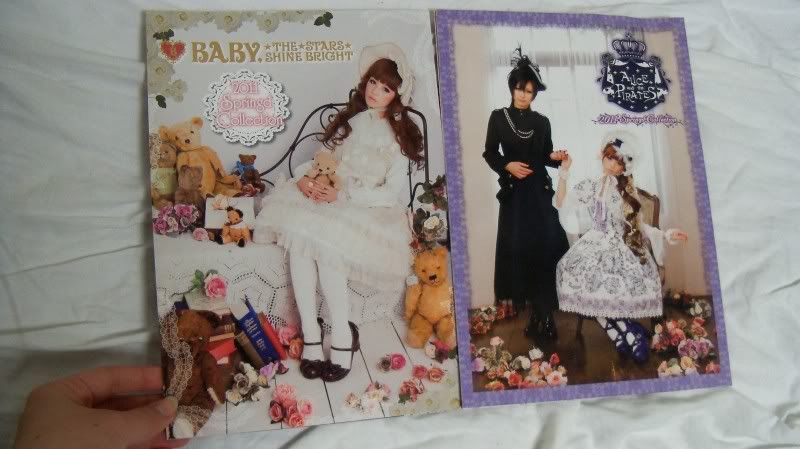 Damage:



Item #2.
Offbrand Black Sailor style top
Quantity: 1
Condition: Good/second hand item
Other: Bought second hand, but too small for me so I've never worn it past trying on. Tag reads 86 cm bust/74 cm waist. The material is a cotton/polyester blend.
Asking $17+$5 anywhere via airmail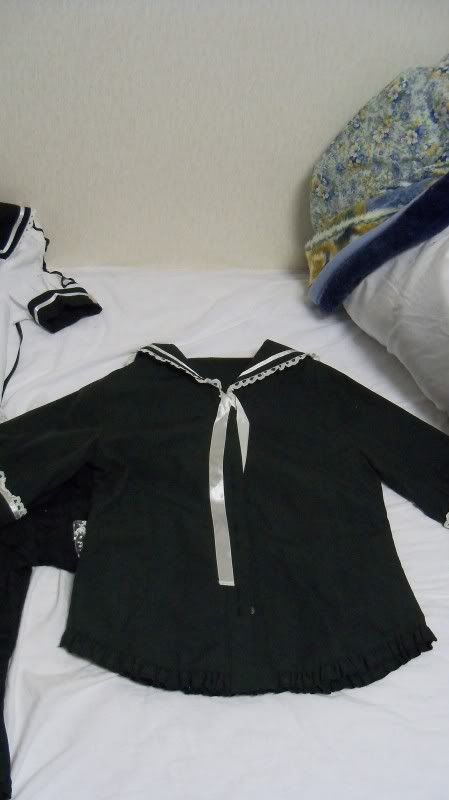 Worn (over cami):


Back:


Collar:



Item #3.
Bodyline Red Plaid Skirt
Quantity: 1
Condition: Used/good
Other: Just not quite my style. Worn twice but washed and ironed and still in great condition. Skirt is free size.
Asking: $30 shipped anywhere via airmail (skirt is heavy since it's two layers of fabric)
Skirt/proof of whole sale: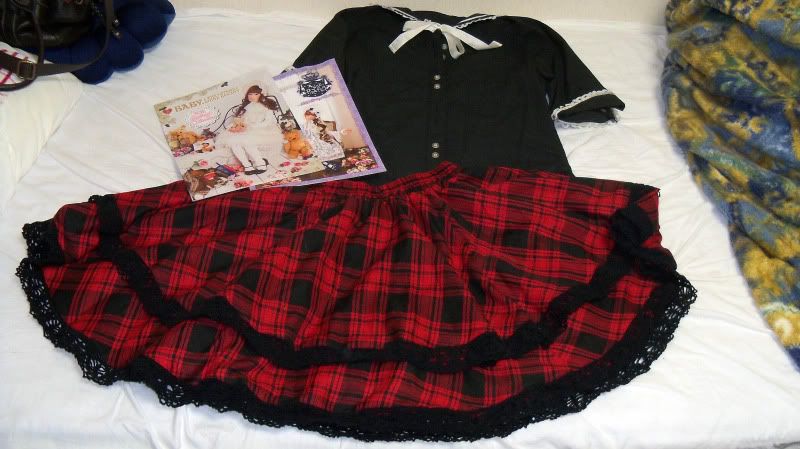 Lace closeup: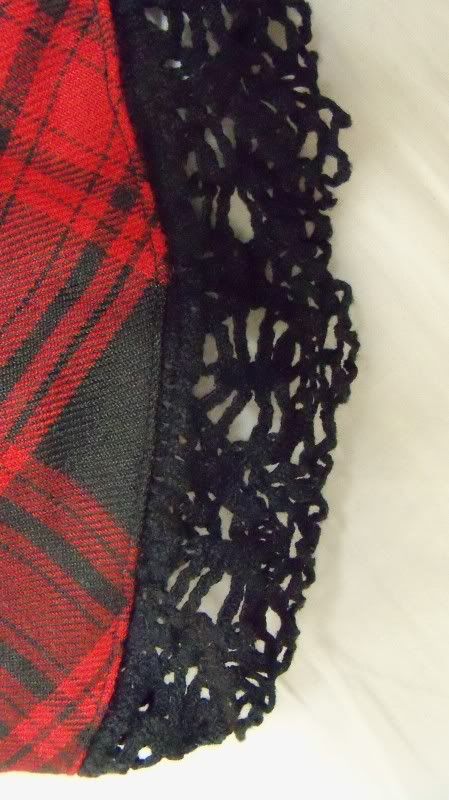 Thank you for looking!

On to the shopping service:
Now that I have returned to Japan and have settled in (mostly) I am reopening my shopping service based in Kanazawa. At this time I am available for in-store shopping services for Baby the Stars Shine Bright/Alice and the Pirates, Angelic Pretty, Kera Shop (carries Innocent World, Marble, Chocochip Cookie, etc.) and Black Peace Now. I also will do online web orders for all major brands. You can see full details here: http://yasashinayume.livejournal.com/611.html and to place a shopping service request, please fill out the form here: http://yasashinayume.livejournal.com/864.html
Please pm or e-mail me any questions.