1.) PMs will not be honored
2.) All sales are final
3.) Paypal only, my paypal is vampiress_gallexea@msn.com, if using CC paypal please pay fee.
4.) Feedback is here http://community.livejournal.com/eglfeedback/626849.html
5.) I'll ship out sometime early next week, like Mon or Tue probably.
6.) Sorry for the bad quality pictures, I have awful lighting.
7.) Feel free to make an offer on anything.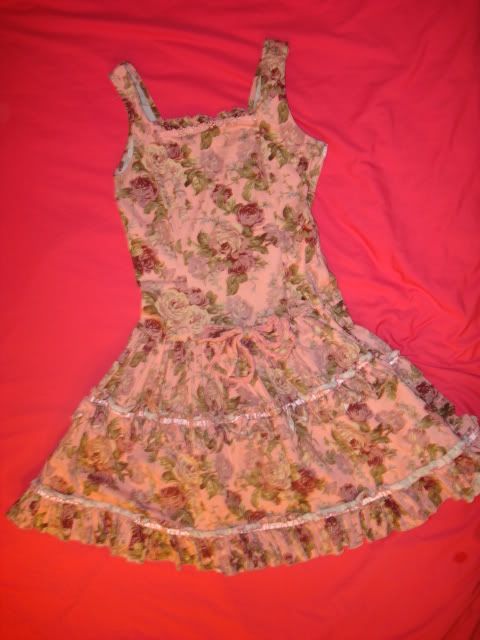 Bodyline pink floral dress http://www.bodyline.co.jp/bodyline/showProduct.asp?id=4317&pageNumber=1&pageStop=stop_11&noSubType=N like that but in pink.
Price: $34 SHIPPED within cont. USA, +$7 for international.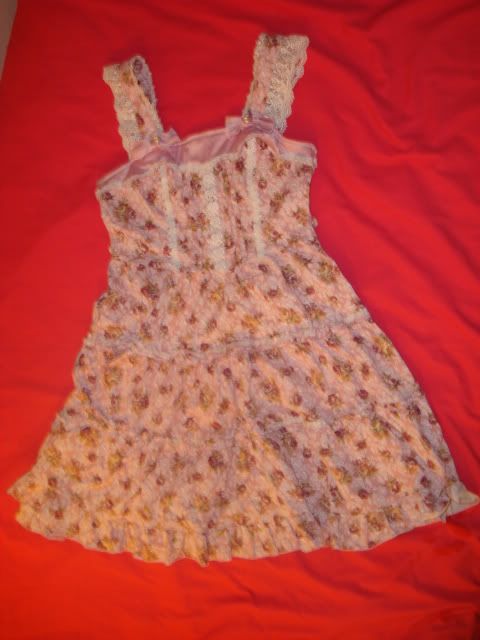 Bodyline pearl floral dress, no longer on the website, but standard BL sizing. Not pictured is the bow with pearls on it that pins to the waist, I do have it, I just forgot it in this picture. Here is the original stock photo http://www.flickr.com/photos/56324683@N02/5493106323/in/set-72157625340740001
Price: $35 SHIPPED within cont. USA, +$7 for international.



Offbrand dusty pink JSK.
Don't know the official sizing, but I have a 38" bust and a 28" waist and I wouldn't go any higher than that. It has corset lacing in the back to accommodate smaller sizes though.
It's very short however, at 5'2" I think I can get away with it, but any taller might not be any good xD The skirt part measures 17" from waist to bottom.
Price: $20 SHIPPED within cont. USA, +$7 for international.



Disney Cheshire cat purse.
I love this, but i've never used it. It doesn't really hold much.
Price: $18 SHIPPED within cont. USA, +$6 for international.




Slightly damaged/stained items
I normally would feel uncomfortable selling these things, but they have just been taking up too much space in my closet for too long. I figured they'd be ok for a beginner loli or something. Also i'm selling them for dirt cheap, haha.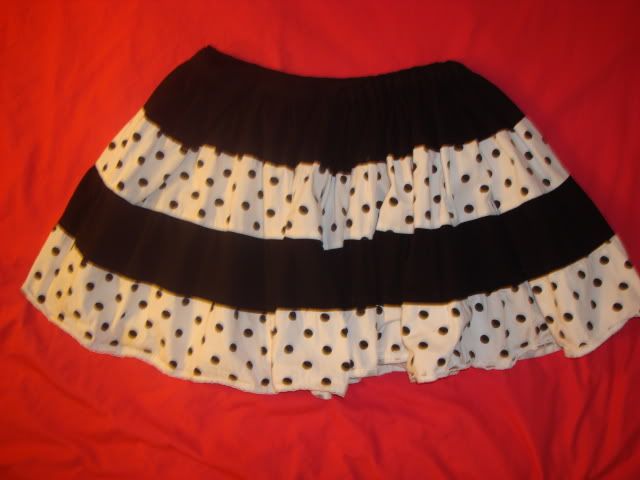 Handmade by someone on the comm skirt. I've never actually worn this outside, haha.
Waist: 32", partially elasticated.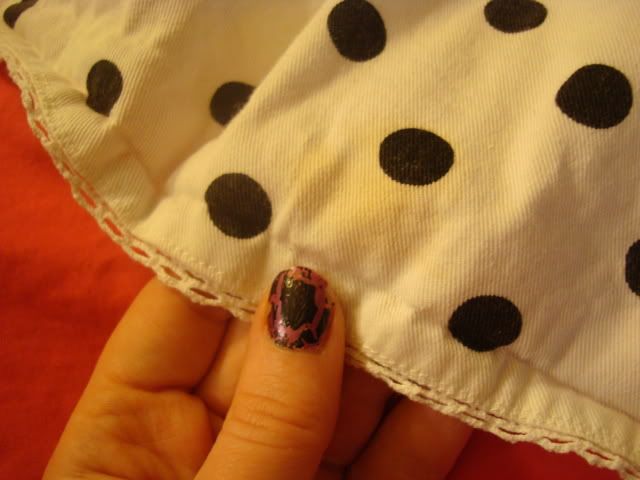 One stain, but since it's on white I think it should be able to be bleached out?
Price: $10 SHIPPED within cont. USA, +$6 for international.



Offbrand Mary Magdalene replica. I only wore outside once, don't know how I messed it up.
Size is a large, bust and waist both are 38", with corset lacing in the back.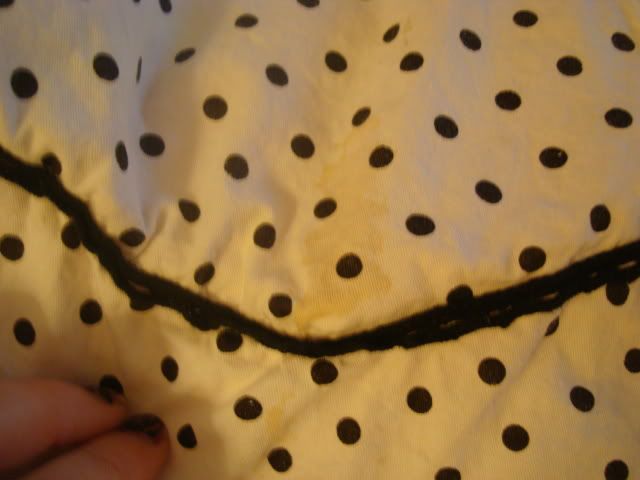 Again, I think it could be removed with bleach, also again near a polkadot...


Worst damage since it's on pink, but it's very very faint and usually gets lost in the ruffles.
Price: $16 SHIPPED within cont. USA +$7 for international..

Metamorphose pink and black socks.
Worn about 4 times, standard sock-wearing discoloration.
Wouldn't suggest these for larger legs.
Price: $9 SHIPPED within cont. USA, +$4 for international.