★ sugary carnival headbow (in lavender) [ NWT ]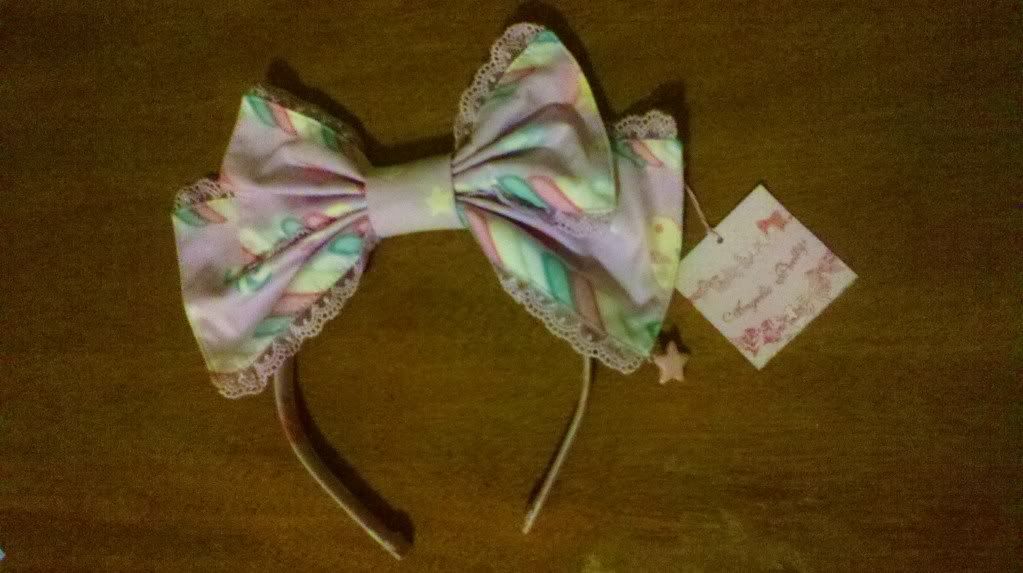 starting bid: $55
current bid: $55 by
shoobun
BIN: $125
this bow is officially up for auction! (i couldn't find a trader for the item i wanted ._.) the BIN is purposefully set very high to encourage fair and active bidding, so that everyone can have a chance.
please bid in increments of $5
. i accept offers through both comment and PM. shipping is not included; they are: $4.95 domestic, inquire for international. pp fees are also the responsibility of the winner, unless it is sent by gift. thanks for taking note!
auction closes: tuesday wednesday, 04/20 02:00 PST
feedback page: [ here ]

previously:
candy border OTKs NWT [$45 shipped] // white x pink heartcharm wristcuffs NWT [$55 shipped] // IW JSK $95 + shipping