Hello all! Here are a few things I have for sale, please give them a good home!

~Shipping from Perth, Australia
~Prices in Australian dollars
~I accept PayPal or direct debit (if you're in Australia)
~Shipping is not included, please let me know your location so I can calculate shipping
~I do not charge for PayPal fees
~Smoke free
~ I have a cat but I keep him away from my clothes :)

Feedback: http://community.livejournal.com/eglfeedback/548657.html

Rose Melody "Rozen Maiden" skirt - $120 SOLD



Offbrand fleur-de-lis skirt - $20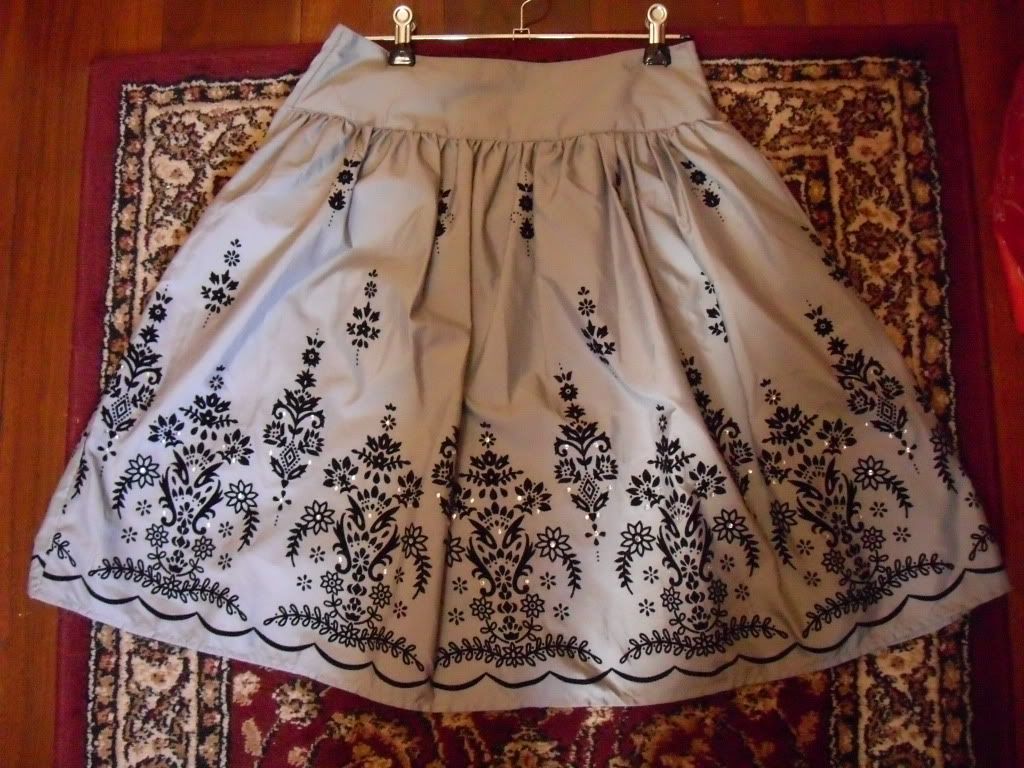 Detail:
Stain on waistband: I bought this at a thrift shop, but it is in reasonable condition aside from a few small but hardly noticeable stains at the front (my camera won't pick them up), and one small spot on the waistband. It is made of a lovely lightweight grey muted satiny material with beautiful velvet cutout fleur-de-lis design and little diamantes. It's lined and has a zipper and button at the side. Selling because the colour doesn't suit me.
Waist: 22 inches
Length: 26 inches





Jay-Jays polka-dot A-line skirt - $20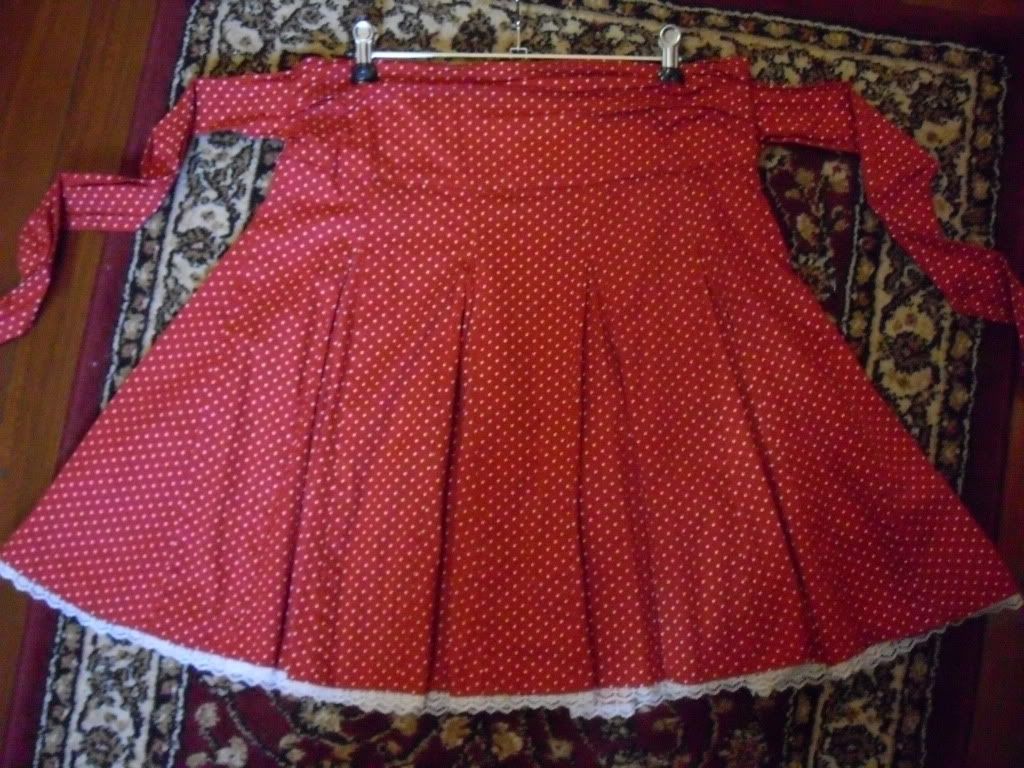 Detail:This skirt is in brand new condition. Cute polka-dot pattern and white lace trim, with sewn-in waist ties and an A-line silhouette. I'm selling it because it's too big for me.
Waist: 32 inches
Length: 21 inches



White Anna House blouse - $35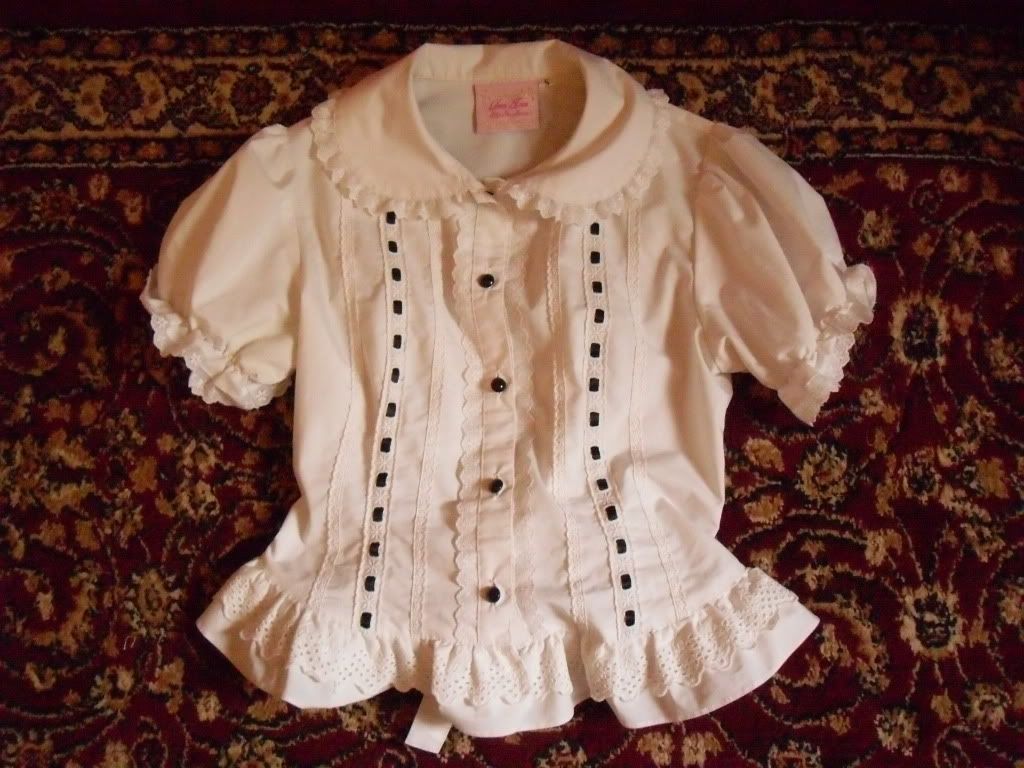 Back
Detail
Stain on collar
This is a super cute blouse, it's just a little short on me. Really nice quality. Good condition, just one small stain on the collar which should come out with some soaking in napisan.
Waist: 28 inches (can go a lot smaller with waist bow at back)
Bust: 32 inches
Length: 20 inches



Anna House pink long sleeve blouse - $40 SOLD



Lusty'n'Wonderland Blouse - $40 SOLD





Please let me know if you have any questions!