- Prices do not include shipping. Tracking and/or insurance are extra, please let me know if you would like them!
- Measurements are amateur, pieces are the respective brand's standard M size.
- First to post their PayPal address gets the item.
- Once you are invoiced, please pay within 24 hours, or the sale is cancelled.
- My feedback is located here.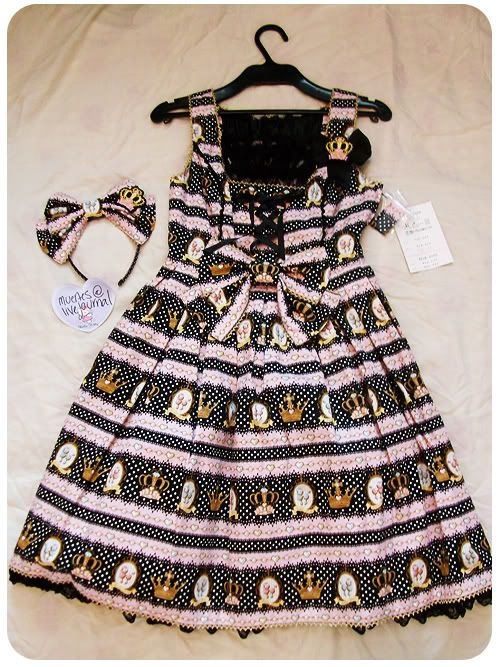 Royal Poodle JSK/Headbow Set
86.5cm + 3.5cm (lace) length, 90cm bust, 70cm waist (from hellolace.net)
Brand new, dress has tag attached.
250 USD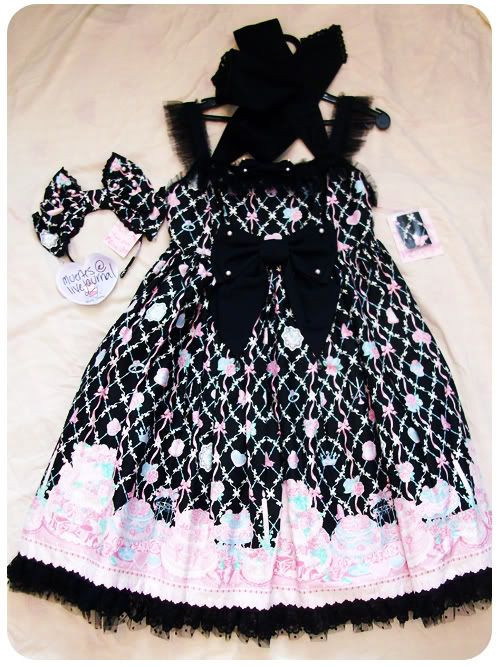 Memorial Cake Halter JSK/Headbow Set
82cm + 5cm (frill) length, 86~102cm bust, 74~97cm waist (from hellolace.net)
Brand new with tags attached.
280 USD sold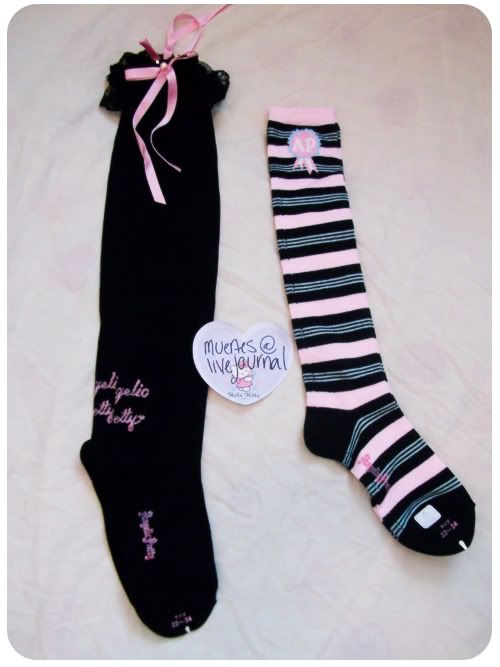 Angelic Pretty Princess Logo OTK 25 USD
Angelic Pretty Stripe Knee Socks 20 USD
Both pairs have never been worn.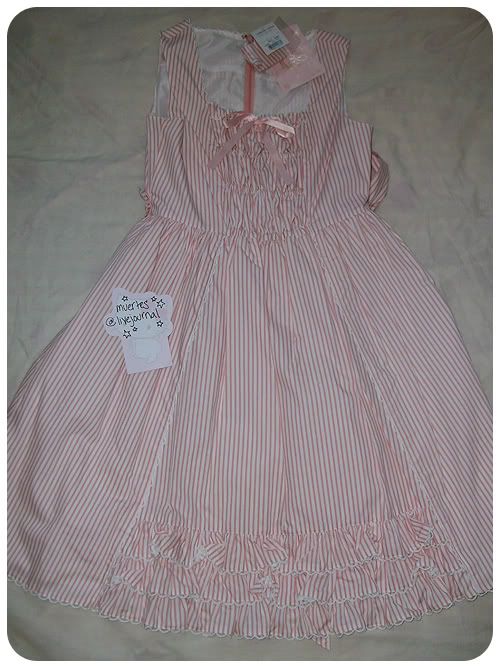 Meta Pink x White Stripe JSK
This is new with tags. Got it on sale, just never had time to wear it, only tried it on. Was a bit loose on me, but can tighten with the ties in the back! Could also accommodate a bigger chest with the bit of shirring in the front.
75 USD sold

Thanks for looking! <3