-I have feedback available here, here, and here.
-I'm not responsible for lost packages. I will provide proof of shipping as requested via post office recipt. Any kind of shipping confirmation or tracking must be requested and paid for.
-The first person to leave a paypal address gets priority to the item.
-Prices do not include shipping.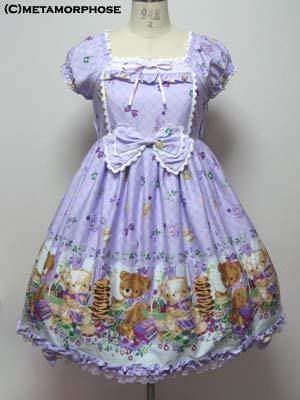 Proof

The dress was purchased new and was worn once. It includes all detachable bows and waist ties.
37" max bust
30" max waist
$150

I'm also looking to buy the skirt version of this print, preferably in lavender but I'll consider mint. Any version of the skirt is fine.

Thank you!