My feedback - http://community.livejournal.com/eglfeedback/310295.html
Location – UK
I'm open to trades, will consider accessories and anything that'll fit me (bust about 38", waist about 30")
All measurements are as close as I could get them and may vary very slighty

ALL PRICES INCLUDE WORLDWIDE SHIPPING AND ARE OPEN TO HAGGLING :)

1 – Offbrand plus size dress, £25 SOLD

(currently for auction on eBay here: http://cgi.ebay.co.uk/ws/eBayISAPI.dll?ViewItem&item=220769114063 but if you want to buy it here I'll end the eBay listing)

My first Lolita item. It has a built in net petti but that's died a bit. I liked it, but if you're not keen on visible petti you could easily cut the netting off…it's sewed onto the lining underneath. The item will be sent unironed as if I iron it I'm sure it'll get creased in transit anyway! I am selling this as it no longer fits me. The fabric has a good bit of stretch, measurements unstretched are as follows:

Bust – 42" (can definitely go up to 45")
Waist – 35"
Total Length – 35"

Photo: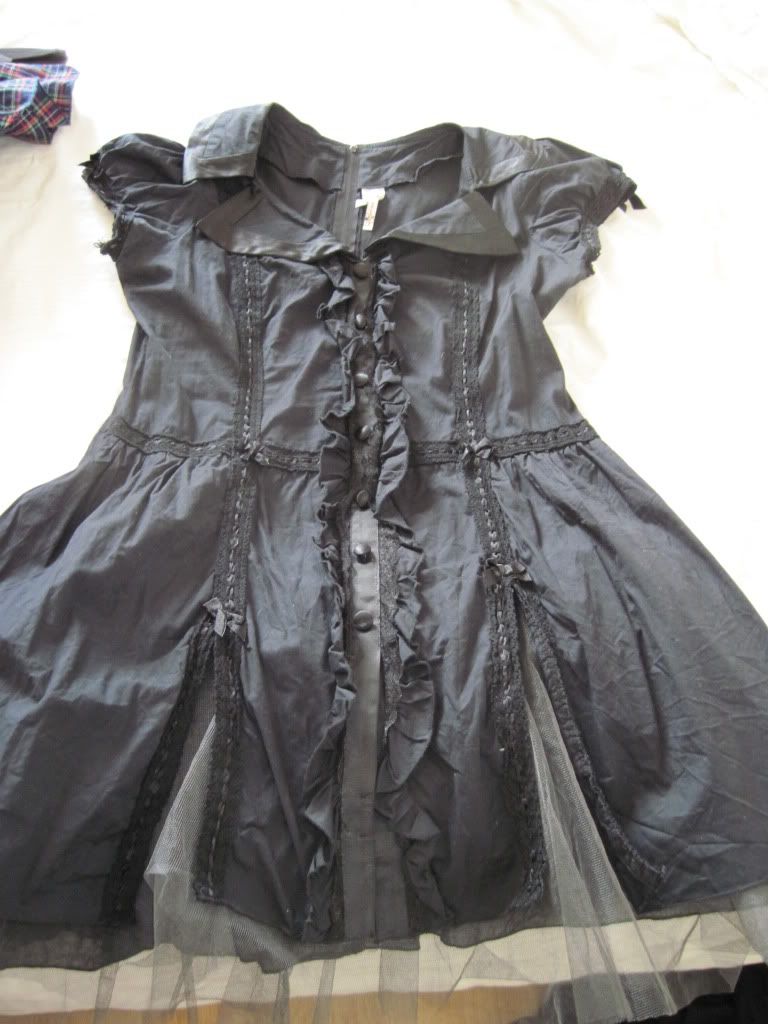 Worn (but without petti, unironed, and too big for me!):http://i602.photobucket.com/albums/tt101/aluminiumsiren/dress3.jpg
Detail:http://i602.photobucket.com/albums/tt101/aluminiumsiren/dress2.jpg

2 – Forever 21 cape, £30

Very much freesize, lovely polka dot lining, fastens at the collar with one snap button. Am selling this as I hardly wear it anymore, but it's very good for Spring/Autumn.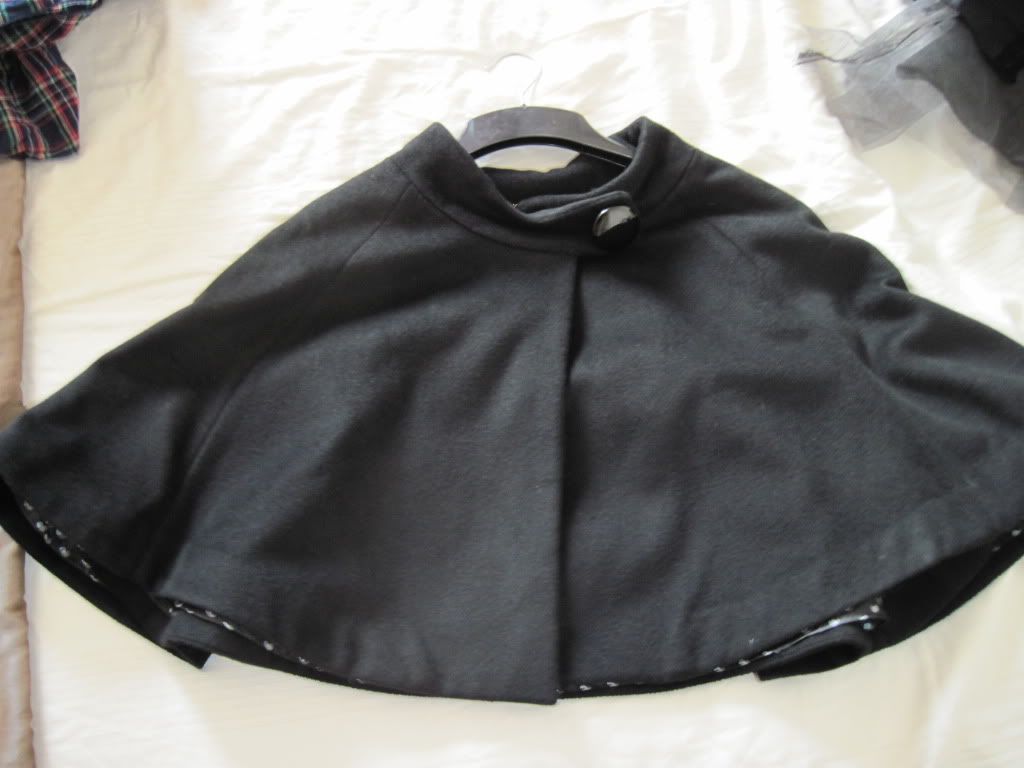 3 – Bodyline black x pink cutsew with detachable sleeves, £25 SOLD

Very, very stretchy, fits me just fine (at 38" bust) but too sweet for me…only worn to try on. I think the previous owner wore it but the condition is excellent/as new condition. Sleeves are detachable and have button fastenings: Unstretched measurements are:

Bust – 30"
Waist – 30"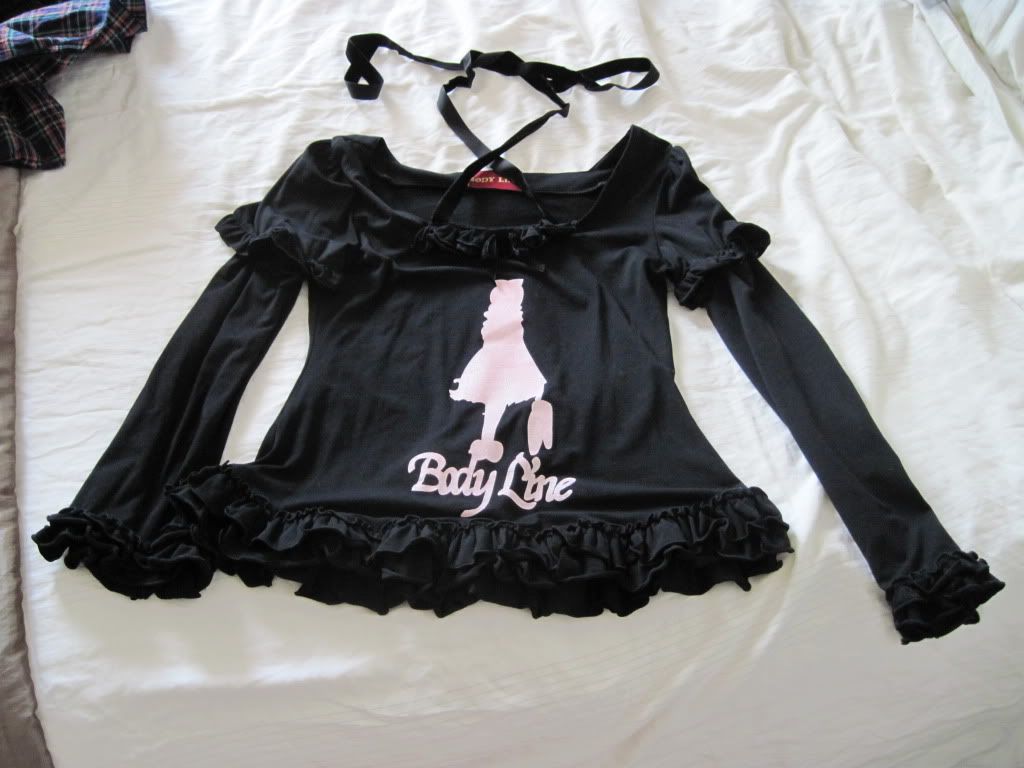 sleeve fastening: http://i602.photobucket.com/albums/tt101/aluminiumsiren/bltop2.jpg