A couple of things first
• Shipping is no longer included in the prices. I can, however, do my best to offer you the lowest shipping prices possible, with multiple options. I can also add tracking and insurance upon request. International shipping is a-okay!
• Local buyers in the five boros are also welcome to arrange for in-person pickup/exchange.
• I accept regular and CC paypal. To echo the previous statement, buyers in the five boros can also arrange to pay cash or check in person. In the case of checks, the item does not ship until the payment clears. Rather than e-checks, it is faster if the buyer transfers money to their paypal account.
• My feedback page is here! Please don't forget to leave feedback, guys. ♥
• I have nosy cats in my home. I have, to my knowledge, kept them 100% away from everything I intend to sell, but if you get a couple gratis cat hairs, here's my apology up front.




If you are interested in purchasing an item, please leave your paypal and location (zip code if in the US, for accurate shipping) in your comment for invoicing! I will screen it.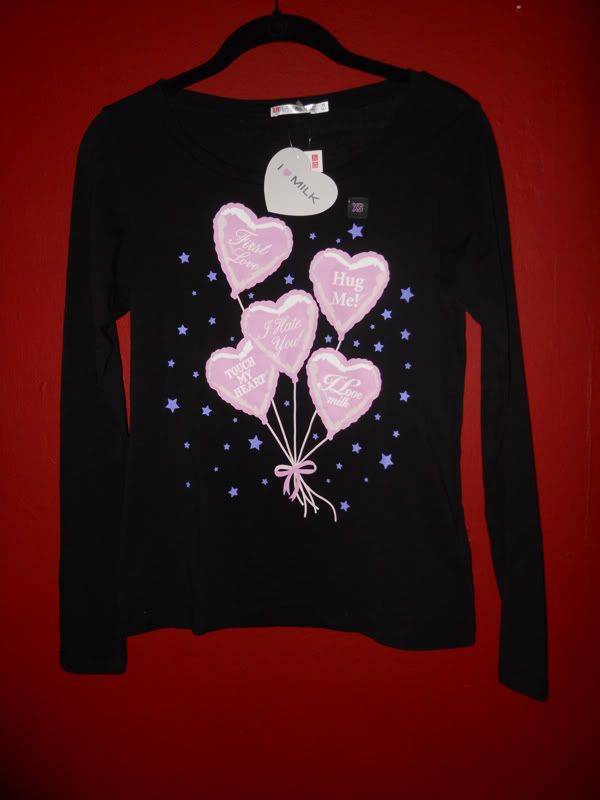 All the MILK collab stuff at Uniqlo has been going frighteningly fast! I grabbed one of these for myself in the last largest available size, and then these four were all that was left of this particular design in black.
MILK x Uniqlo black balloons top, XS; tag says it fits up to 33" bust, but it's stretchy and the print is strong (and I managed to get one on in the store on monday with a 42" bust), so I would recommend it up to a 38" bust.
$19.90 each All gone! Sorry, I will try to get another style! :c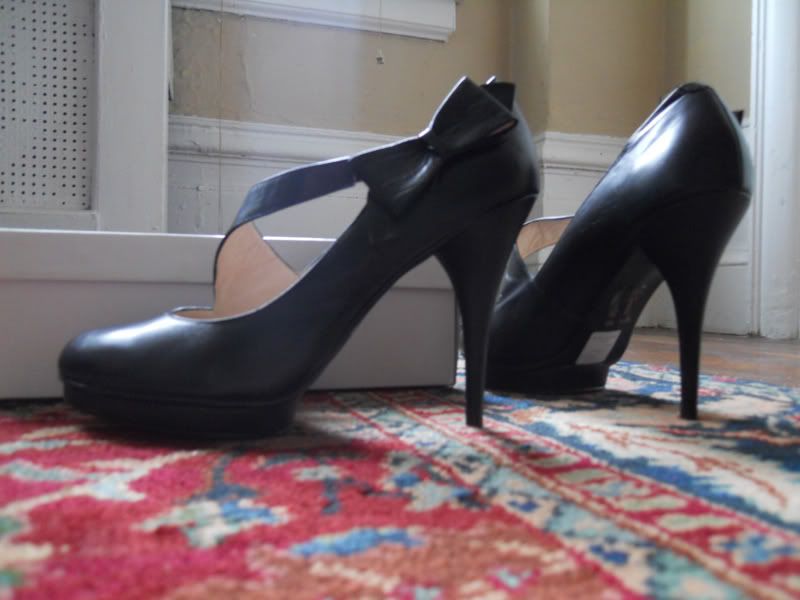 Another one of my impulse buys; too high for me! 11cm heel with a 1.5cm front platform. Black leather, new in the box, though I guess because it was the last pair and the right shoe had been used for display, there are a few imperfections. Here's how they look with flash. And here they are on the official site. Yes, still available, but I'm not selling for £72 ($115.985 as of right now)!
Size 41, but fit more like a 40 (so, best for size US9-9.5/25-25.5cm)
Office black leather Bow Time heels, $100 OBO





Has seen some use but isn't stretched or faded or stained in any way.
Putumayo pink x white cropped hoodie with 2way zipper, $40




Thought these would match the stripes on my yellow MMP, was actually totally right (but then how do you coord the burgundy with yellow MMP?). The left sock was tried on briefly, then smoothed back into shape. From that one try-on, I can say these are longer than any other pair of AP OTKs I've ever owned! Closer to thigh-highs on me (I have an inseam of 29").
AP Holy Night Story OTKs, NWT, $40



REDUCED PRICES!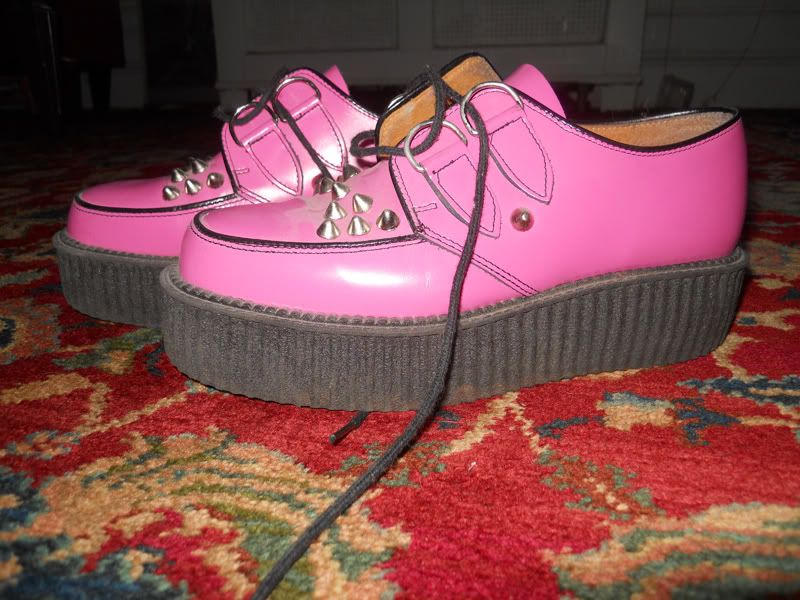 UNDERGROUND pink studded creepers, size men's 7/women's 9 $70 $56.
Some light wear that's barely noticeable. NO LONGER AVAILABLE





Stretchy bow ring, $10 $8
Only the multi-colored one! It cuts off circulation in my pinkies hardcore, so I would put these at a ring size 6, maybe a 7 on ring fingers or pinkies.




Etsy listings!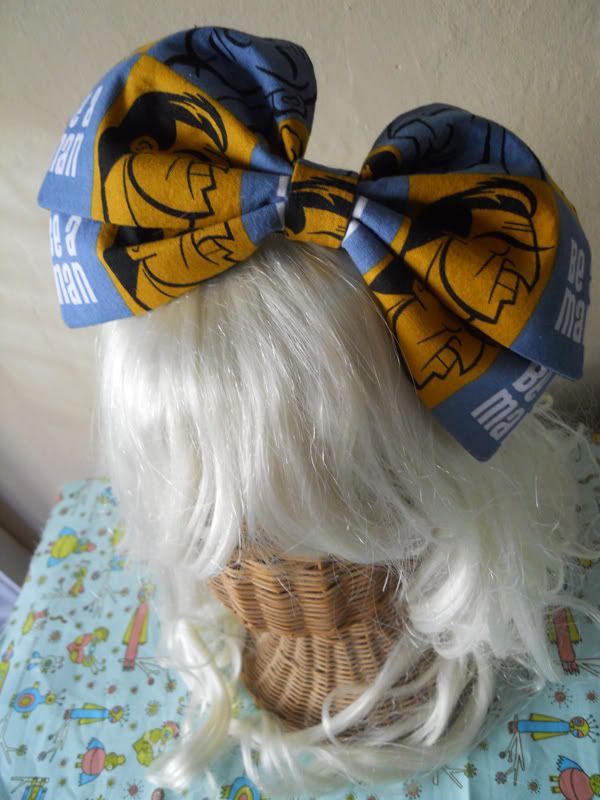 BE A MAN headbow, for all your ironic needs
$20



Henrietta bordeaux onepiece
$64 OBO (formerly listed here for the same price, adhering to the 4-week rule)


And please see my previous post for plenty of fab, affordable headbows and a resized BtSSB Alice Cookie skirt!