- My feedback can be found here (+43)
- I ship from Hungary, EU
- EU buyers preferred. Shipping outside EU is about double the price as shipping within EU countries, so I'm less flexible with prices sent overseas.
- I ship with registered priority mail, wich has a general fee for all European Union countries, and a slightly higher fees too all other countries. I refuse to ship without tracking, it's for my safety as well.
- I make photo proof of shipping and tracking, so if you do not choose the EMS option wich is insured I'm not responsible if the package is lost.
- first paypal address comes first
- if you posted your paypal address, you have to pay within 3 days
- I'm open to reasonable offers
- paypal fees are included!


Group order for the Touhoku Earthquake charity items, badges and beer openers extended for this weekend only! Click here to see more details...


1. Princess Honey's Tea Salon Rose Ribbon JSK PAYMENT PENDING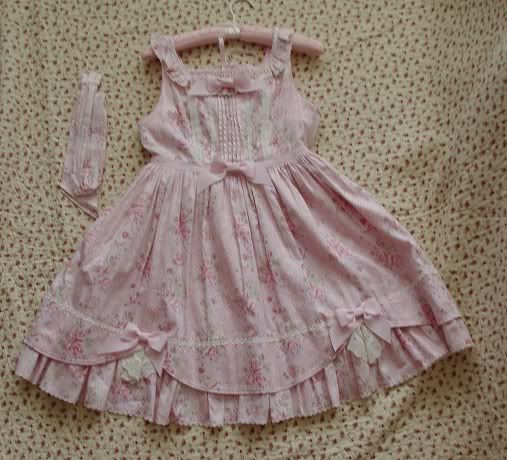 Bought from Baby's Paris store as brand new - it was a gift for myself after my exams. This has been my dream dress since the reservation came out last autumn, and I only wore it once for our local lolita meet-up anniversary for an afternoon. Otherwise it's brand new, no visible flaws as fas as I can see.

I still adore this dress - the print is delicate, and the lace is cute offwhite color - not pure white, but not even cream colored. Roses, tea cups and crowns are all over it.
See Baby's original listing here for official photos and measurments.


It's actually bigger than the official measurments. I have 106 cm in bust and it was still comfortable to wear with a blouse under. I think I can call it "plus size friendly", but it's no problem if you are thin, since there is a back lacing over the shirring. The front bows are both detachable.

I'm really eager to sell this, and it's a beautiful spring/summer dress for both classic and sweet lolita.

Price: $180
Shipping within EU: $17
Shipping to non-EU countries: $25

2. BTSSB Princess Sleeve bolero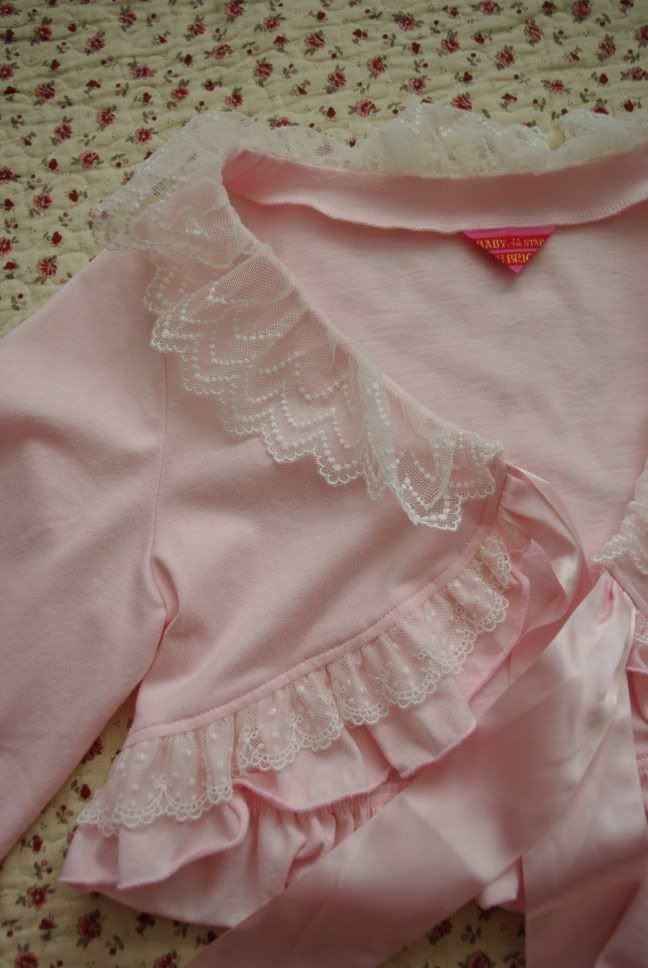 Pink princess sleeve bolero with satin ribbon on the chest and delicate lace around the neck and sleeves. Bought it second hand in great condition, never worn by me, only tried on. The reason I'm selling it that I'm not going to wear too much pink in the future. Looks like brand new.

I think it would look good on a 95-98 cm bust, it still may fit a bigger size since the fabric is very strechy, but you can't fix the bow on the chest.

Price: $60
Shipping within EU: $13
Shipped to non-EU countries: $21



Feel free to make offers, or ask questions. I might be intrested in trades for L-size or plus size friendly Innocent World dresses.