All items are from a smoke free home however, I do have cats.
Paypal only.
No trades at this time. I will consider holds.
Items will go to whomever gives me their paypal address first.
Feel free to make me an offer I can't refuse.
I will ship internationally at the buyers cost.
EGLFEEDBACK PAGE.
All items will be shipped out within one week of receiving payment unless otherwise arranged.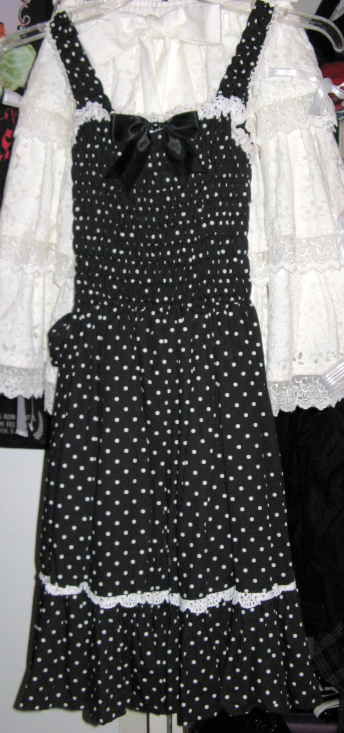 Carina E Arlequin bxw polkadot jsk
[back][tag]
Condition: Like new
Bust: 22-42in.
Length: 35.5in.
Price: $75 (includes shipping within the US)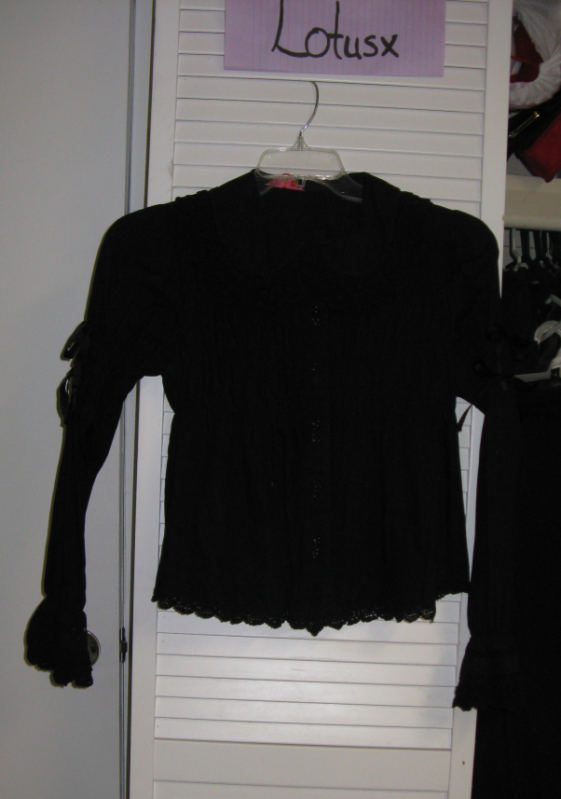 [Worn (please note that the version I'm selling does not have detachable sleeves)][back view]
BTSSB long sleeved babydoll blouse in black
Condition: Good. According to the previous user, there is some slight fading at the center of the collar/top of the buttons in the front, and on the inside of the neck.
Bust: 36-45in.
Price: $85 (including shipping within the US)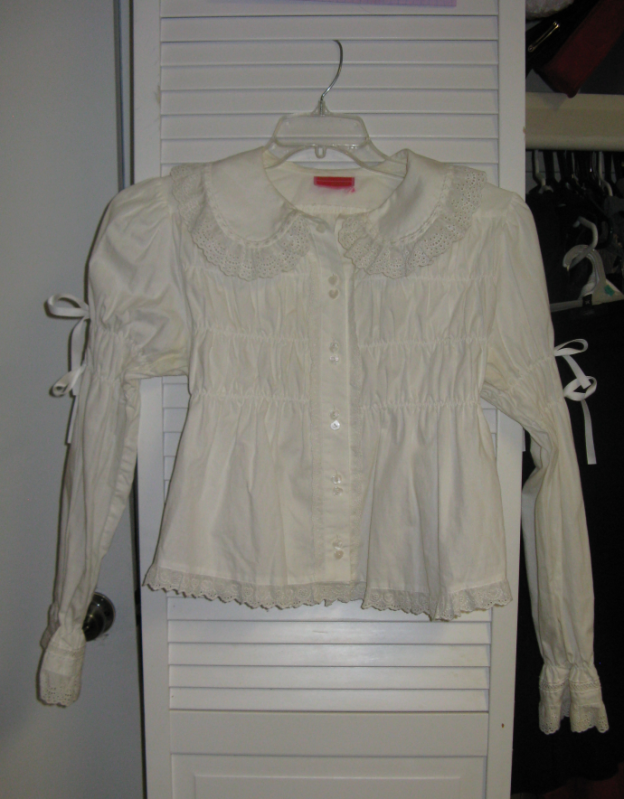 [Worn (please note that the version I'm selling does not have detachable sleeves)][back view]
BTSSB long sleeved babydoll blouse in ivory
Condition: Like new.
Bust: 36-45in.
Price: $85 (including shipping within the US)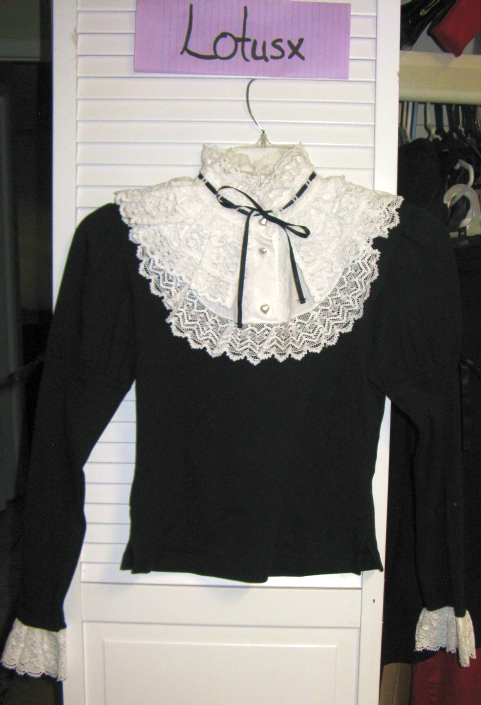 [tag]
BTSSB bxw cutsew
Condition: Excellent
Bust: 34-40in.
Length: 21.5in. (not recommended for longer torsos)
Price: $60 (including shipping within the US)

Innocent World cat skirt in black (fully shirred)
Condition: Excellent.
Waist: up to 36in.
Length: 21.5in.
Price: $75 (includes shipping within the US) SOLD