I Ship from
USA
USA first class tracked
shipping
and pp fees
$3 for one item,
$1 for each additional (unless stated)
i require tracking, this makes overseas expensive.( appx $15)
I will do NYC
face-trade

feedback
CHOCOMINT star clip: $18*
pink: 4
gold: 7

*LIMIT: no more than 3 star clips per person
unless some are still available.
chocomint:
bow: $8 (2 pink,1 mint)

t
ea cup: $15
love heart: $15
chocomint bronze bunny card ring: $8
ANGELIC PRETTY:
JJ blouse $145 shipped OBO
USA

i am the second owner, and i only tried it on. The
previous owner never wore it either, which is sad, because it's such a cute
blouse. The lace has jelly cups and star lace like JJ dresses have.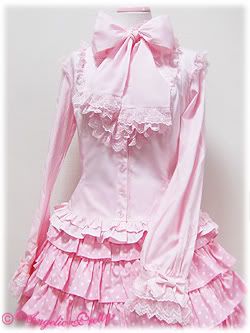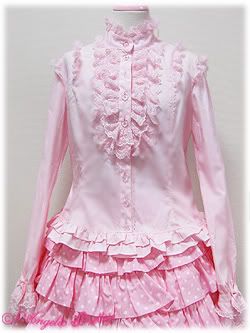 stock photos and details
worn
proof

Angelic Pretty JJ headbow
$48 shipped - PENDING as of 4/28


NWT never worn

2 finger rings: $15
bunny gold: 1
bunny
silver: 2
star silver: 1
EOS LENS: $17 a pair
G202 green and brown,
14.5 mm, no Rx (0.00 plano)
Meta Tea party LL shoes $70 shipped
OBO
Sorry for the awful pics but the DS is the only cam i
have. I wore them once and i am the second owner. They came new. I can't find
stock pics. They come with clip on bows, heart buckles, and the straps have
hearts as well as the ruffle on the front. There is a small amount of scuffing
in two places, but otherwise there's nothing wrong.
scuff
worn
AFC:
(appx 1 week)
puffy
heart gold / pink
Type A (black) : simple. $14

Type B (pink) : complex: $17

30% off additional hearts
either type can be made in
either color. can also use gold chain/metal parts.
<-- lol there's my dog
WTB (or trade):
mostly B+W skirt, brand preferable. old fashioned is good.
brown wig
(cheap)