Feedback: http://community.livejournal.com/eglfeedback/1126965.html

I ship from NY, USA.
Smoke-free, furry pet-free (I only keep fish and shrimps) household.
Listed price includes shipping to US addresses.
Payment via Paypal only.
No trades.
No holds.
Full payment only.
No returns/refunds after transaction is made. Please read and observe the item descriptions carefully before you buy.
I am not responsible for lost/damaged packages after it has been shipped. Buyer can request for package insurance for an additional fee.
Item(s) will be shipped 1 to 3 days after payment is completed (not counting weekends).
First to drop his/her Paypal address and agrees to pay the full price gets the item.
If you've dropped your Paypal address, that means you're ready to be invoiced, so please ask your questions BEFORE you do so :")
I try to price my items reasonably, so please keep that in mind when bargaining.
Invoice(s) will be sent in the evening between 8pm to 12am EST. If you are thinking about dropping your Paypal address outside of that time bracket, please PM me your Paypal address instead and leave a note that you did so on your reply to the sales post.
To view the larger resolution image, right click on the image and click on "open on new tab"
Older sales post (2 items left from this post)
Innocent World stiff-brimmed Priscilla bonnet $100 shipped (SOLD)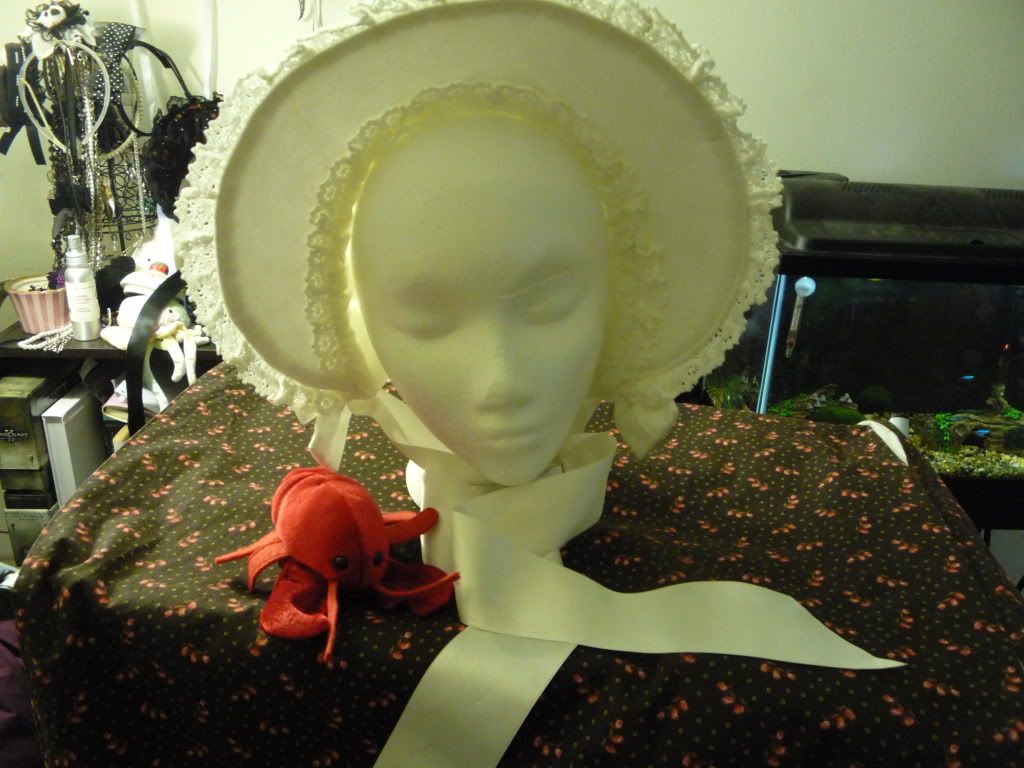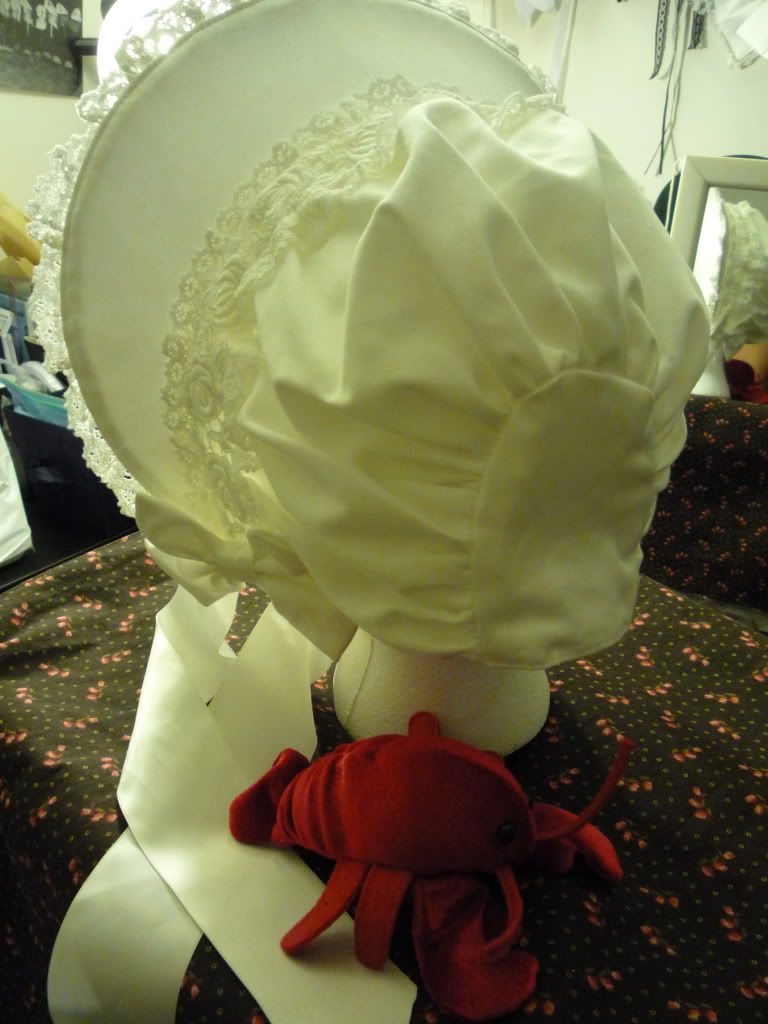 http://innocent-w.jp/shopping/091905/index_e.html
Color: White
Condition: Used lightly, almost new condition
I've worn the bonnet twice--both times for less than 3 hours, but the bonnet has been carefully spot-cleaned.


Dear Celine coat $80 shipped
http://www.qutieland.com/product.php?id=309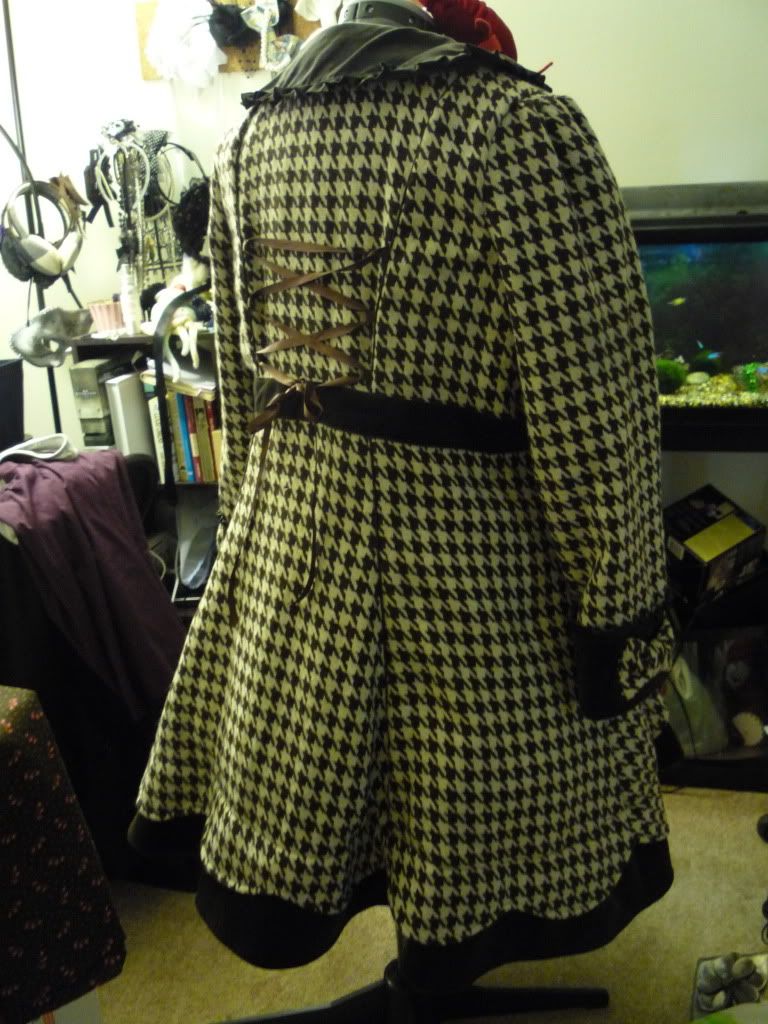 Condition: New with tag, only tried on.
FLAT Measurements: 16.5" shoulder, 22" waist, 23" bust, coat is knee-length on me (5'2" height)
I was shocked when I received this in the mail. I've ordered something to fit my 40" bust and 34" waist, and this was made way too big for me.


Anna House OP $60 shipped (SOLD)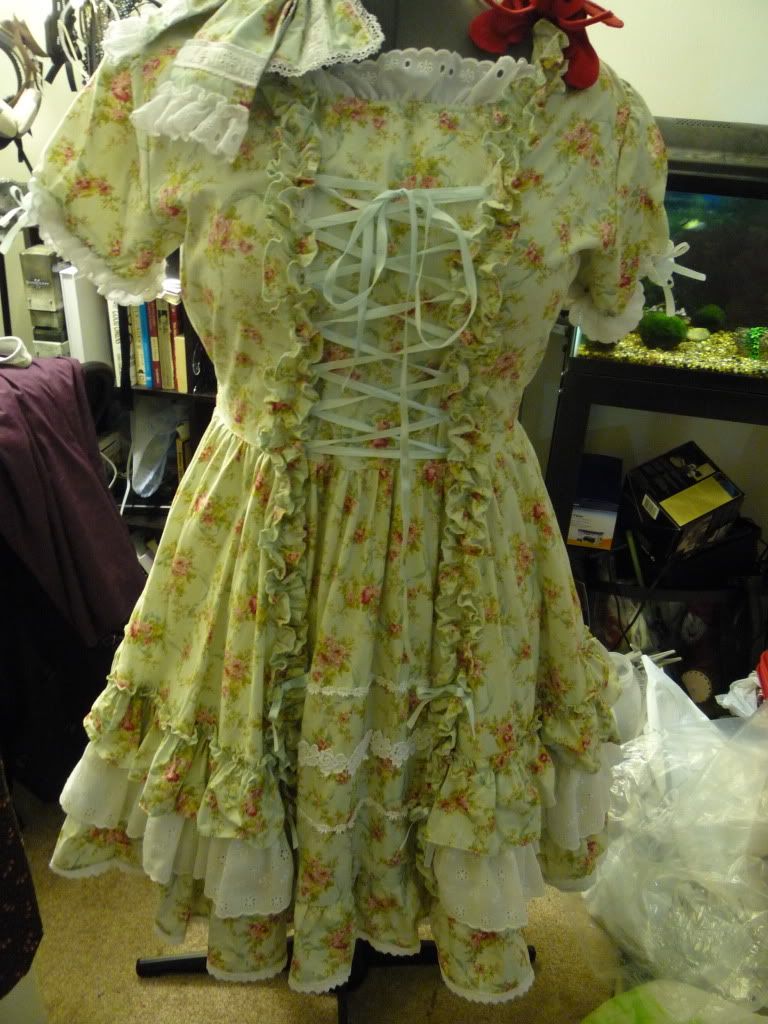 Condition: Very good. I am the second owner. Worn once.
Measurements: Bust 40"~42", Waist 32"~36". Flat shoulder measurement 17.5"
Bought from here: http://community.livejournal.com/egl_comm_sales/13953750.html
I've worn this once (and cleaned it). It makes a lovely red/bluish green+white tights coord and I love it, but the dress is quite loose on me and it was gaping at the top. This would work better for lolis with slightly broader shoulders.


Baby pink heart bag (from somewhere in Taobao, forgot which shop :/ ) $35 shipped (SOLD)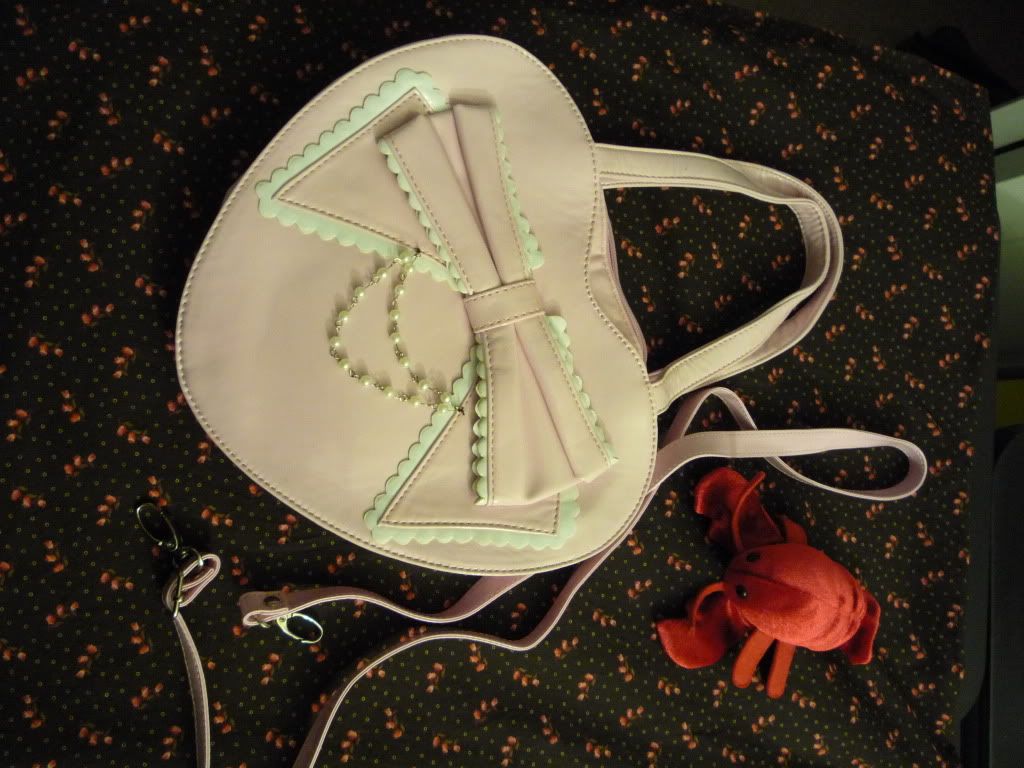 Condition: As new. Never used.
Color: baby pink
This bag has been hiding in my closet for a few months. I don't really have anything to coordinate it with. It comes with shoulder straps. Lobster not included :")


Dream of Lolita rabbit skirt SOLD
http://www.qutieland.com/product.php?id=866

Measurement: 64~75cm waist (25"~29")
Condition: Very good
Color: Dark purple
I've worn this once (and cleaned), but it's a little tight on me. Skirt has partial shirring.