1. DT or DS: Sugary Carnival Lavender set 1st release.

Set is SOLD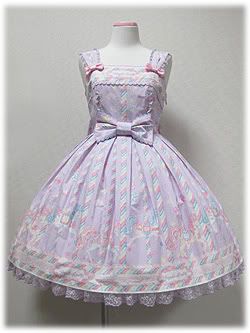 Condition: Very good condition bought it off the sales comm I think I'm it's second owner? I've worn it once outside. I'm kind of reluctant to let it go because it was a dream dress but I don't know this dress just doesn't give me any sparkle just feels like a dress. shrugs*
So I'd rather let it go to someone who will wear it full of joy. Comes with matching head bow and Lav Marshmallow socks.
Measurements:
Bust 88cm & waist 68cm (from Hello Lace
)
Price: Paid $600 for the whole set but Looking for offers around $420-$550 range shipping and fees included.
Trade: As for trading I can do partial trades (skirts, wigs, boots, ect) but for full trades I'd like it to be in sets so it must have a matching headbow/hairpeice. MUST have at least 5 positive feedback from EGLFB. I'm open to all brand trades but if there were specific items I really want it would be:
1. AP Little Bears Cafe JSK in mint

i72.photobucket.com/albums/i178/RubyAkiou/Lolita%20Wish/APLBCmintJSK.jpg

2. AP Pastel ala Mode Maid set in Pink

http://i72.photobucket.com/albums/i178/RubyAkiou/Lolita%20Wish/1456078253_88c2d6f102.jpg



Or take a look in my wishlist Wigs, Shoes, JSK, OPs, ect...

http://s72.photobucket.com/albums/i178/RubyAkiou/Lolita%20Wish/



Proof: http://i72.photobucket.com/albums/i178/RubyAkiou/ME/167291_154673994582173_127681453948094_278855_7133877_n.jpg

Wearing all three items.


2. DS: Angelic Pretty black and white skirt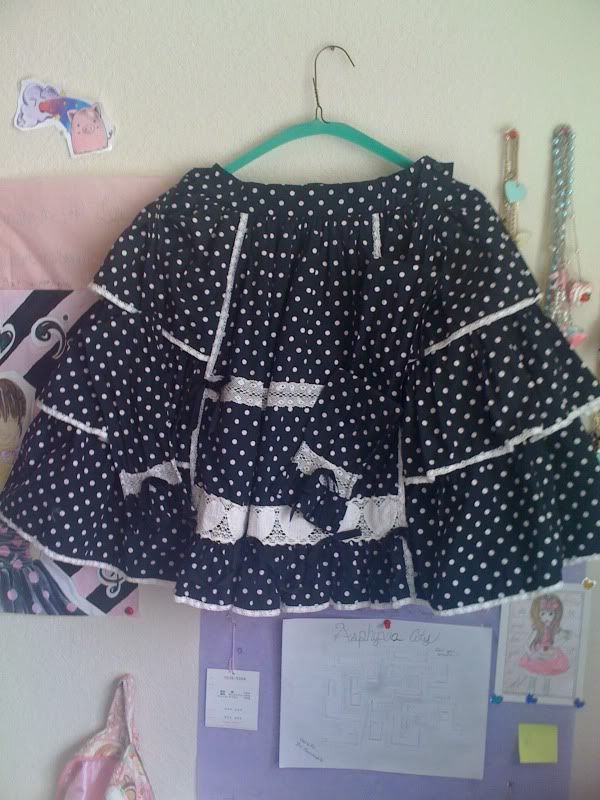 Condition: Secondhand owner but never worn by me. No stains or tears.

Measurement: fits up to a 27 in waist.
Price: $65

$40

shipped everywhere.
3. DS: Cute Pink Off brand Chinese shoes
Condition: Worn once has smudges and dust but cleaned it a bit for photos. : )
Also the shoe wasn't made perfect the right foot shoe straps are a bit longer than the left doesn't take away it's cuteness though.
Measurements: 6.5 -7 US or 37
Price: $30 shipped everywhere.
Additional Pictures:

i56.tinypic.com/20qb3wk.jpg
i51.tinypic.com/20sg4e9.jpg



Thank You very much for viewing.