I'm not responsible for lost packages. I will provide proof of shipping as requested via post office recipt. Any kind of shipping confirmation or tracking must be requested and paid for.
-The first person to leave a paypal address gets priority to the item..
-I have feedback available here, here, and here.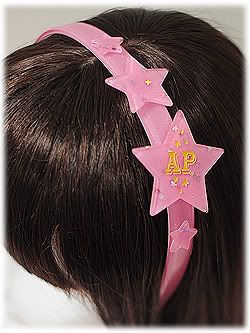 Proof of ownership

Angelic Pretty Star Night Theater Headband - Pink
$36 shipped to US
Bought new from AP, worn 3x
I will ship this wrapped in bubble wrap and in a bubble mailer to best prevent breaking!

Thanks for looking!