Hello,

Rules & Info

-Priority goes to whomever posts their PP address first




-Paypal Only. If you're using a CC or Debit, paypal does charge a fee. I will split this fee with you because we are both benefiting from using paypal. For more info:




-You choose your shipping method. I will be more than happy to help you choose.




-Prices are in USD




*We have two cats. Their hair, although maintained, gets everywhere.*




------------------------------------------------------------------------------------------------------------------------------------------------

SS Tea Party Shoes, Size LL

Slight wear around the shoes, but otherwise in good condition. Plenty of life left.

Wear includes:

-scuff on inside on left heel

-slight peel on left shoe, bow on heel.

-No major shoe flaws or damage

-A true size 9US. A true 25.5 that fits well. I am a true size 9 and my foot is somewhat slender, with long toes. This shoe was very accommodating.




Front
Left inside heel scuff
Wear on soles. Notice ridging still intact on heels.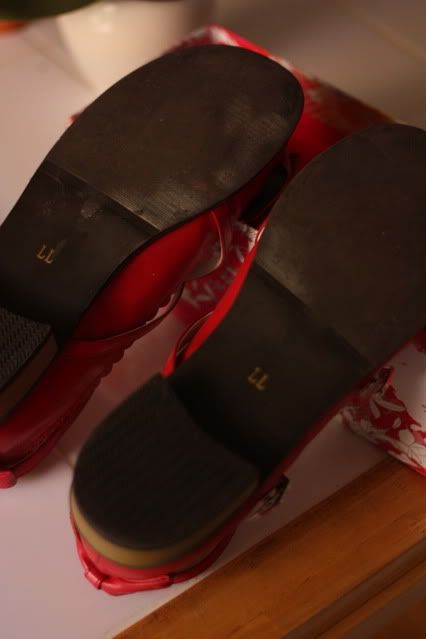 Slight peeling on bow
Price: 49 45 usd w/o shipping and PP fee
---------------------------------------------------
Emily Temple Cute Alice Card Border Print in Cream SOLD

Size: Waist-
-26in/66cm with slight shirring. Waist label reads "160"
-Fits a 26 inch waist comfortably.
Length- ~20in or ~51cm.
-I'm 5'7.5 and it wasn't too short. I have a photo of it on with mediu poof
Material is 100% cotton and a semi-thick, flannel-like thickness (not rough, soft) and is good for cooler temps as well as warm weather (if you live in Florida like me x3). It is also machine washable.
Stains: Originally purchased for 80usd with slight stain. I have noted 2 areas with substantial stains. However, NONE of these stains are visible to the naked eye and take time to spot out. I have priced the skirt accordingly. But otherwise, the skirt is in great condition.


Notice discoloration between symbols. They are there, but difficult to notice. These are on the back.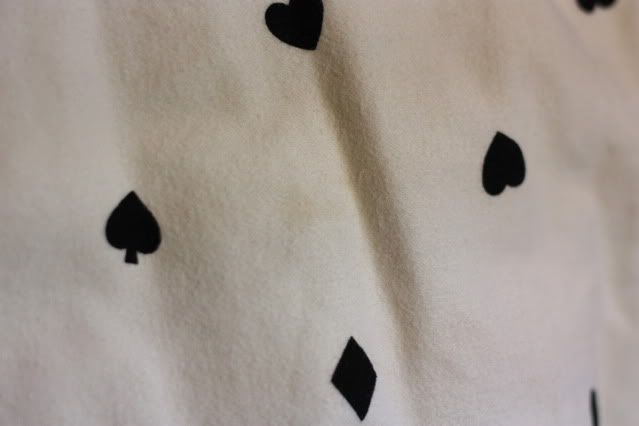 Notice stain above the spade. This one is on the front.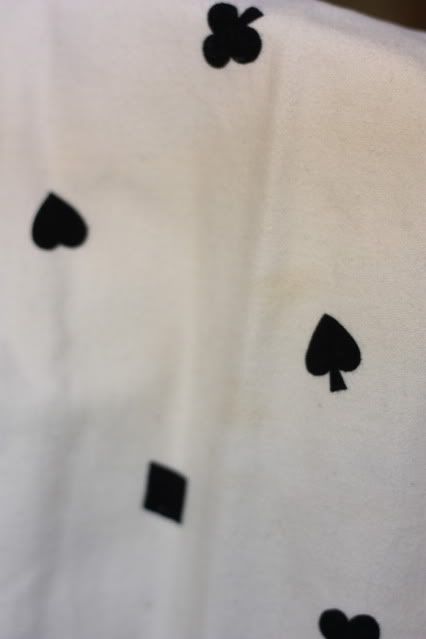 Worn.
Once again, these stains are not noticeable to the naked eye. They do not affect the wear of this skirt. I would daresay they are negligible. But they are there.

Edit: Also! There is a hidden pocket! It's a very cute feature that I forgot to add :)
Price: 68 usd w/o shipping and pp fee.
Thanks for looking!